Dominique Hammonds, an assistant professor in the Department of Human Development and Psychological Counseling at Appalachian's Reich College of Education, has been awarded a copyright for her Dramatized Experiential Supervision Model.
The Dramatized Experiential Supervision model is a structured method of peer group supervision that utilizes intermodal interventions to create an experiential dramatization of session themes and clinical feedback. It offers a creative way to foster student learning, uses the power of group dynamics to process session themes, and provides a structured way of moving from verbal processing to experiential learning.
Per Title 17, Section 106 of the United States Code, having a copyright, grants the owner exclusive rights to authorize the following:
The reproduction of copyrighted work in copies;

The preparation of derivative works based on copyrighted works;

The distribution of copies of the work to the public by sale or transfer of ownership, rental, lease, or lending;

The right to control the display of/ performance of copyrighted works (in the case of literary musical, or performance works).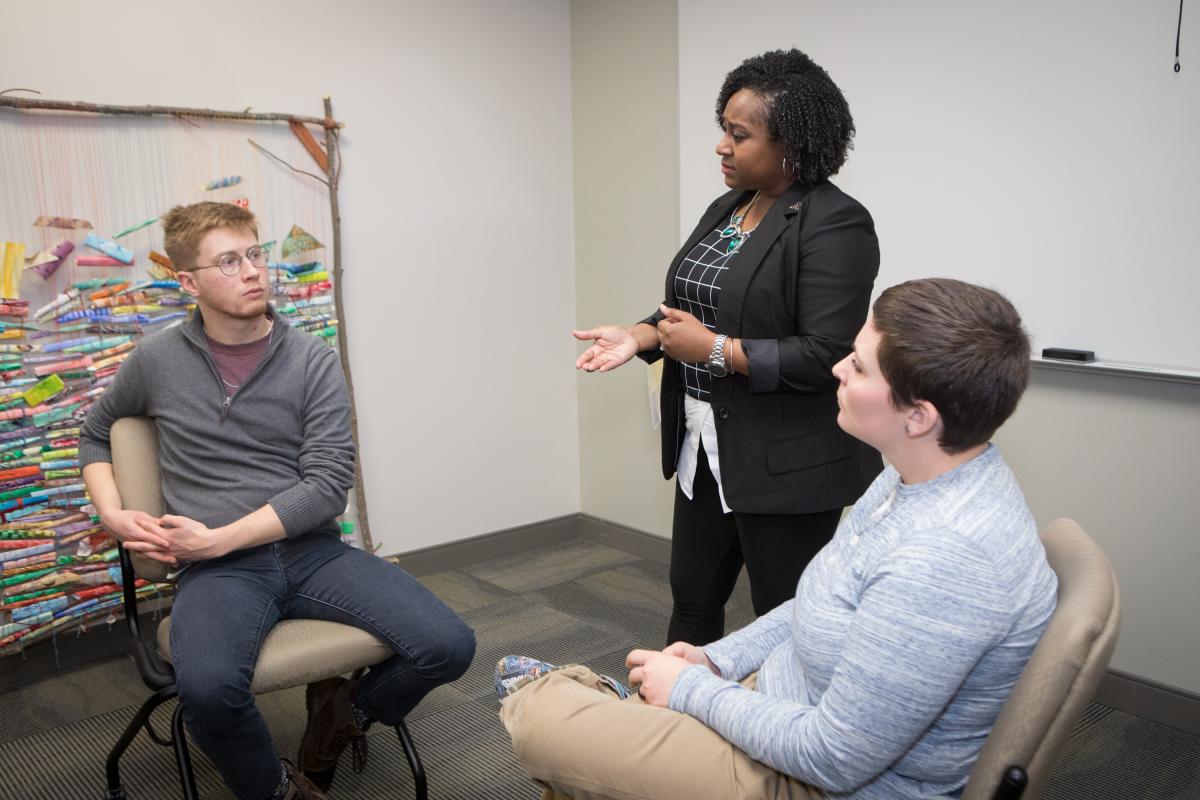 Caption. Photo by Marie Freeman.
Hammonds earned her Ph.D. in Counseling from The University of North Carolina at Charlotte and her master's in Clinical Mental Health Counseling from The University of North Carolina at Greensboro. She is a Licensed Professional Counselor, Distance Certified Counselor, and National Certified Counselor. Hammonds' research interests include multicultural education,clinical supervision, and pedagogy in counselor education.
We talked with Hammonds about the process of getting a copyright, the implications for her career, and how she plans on improving the counseling profession.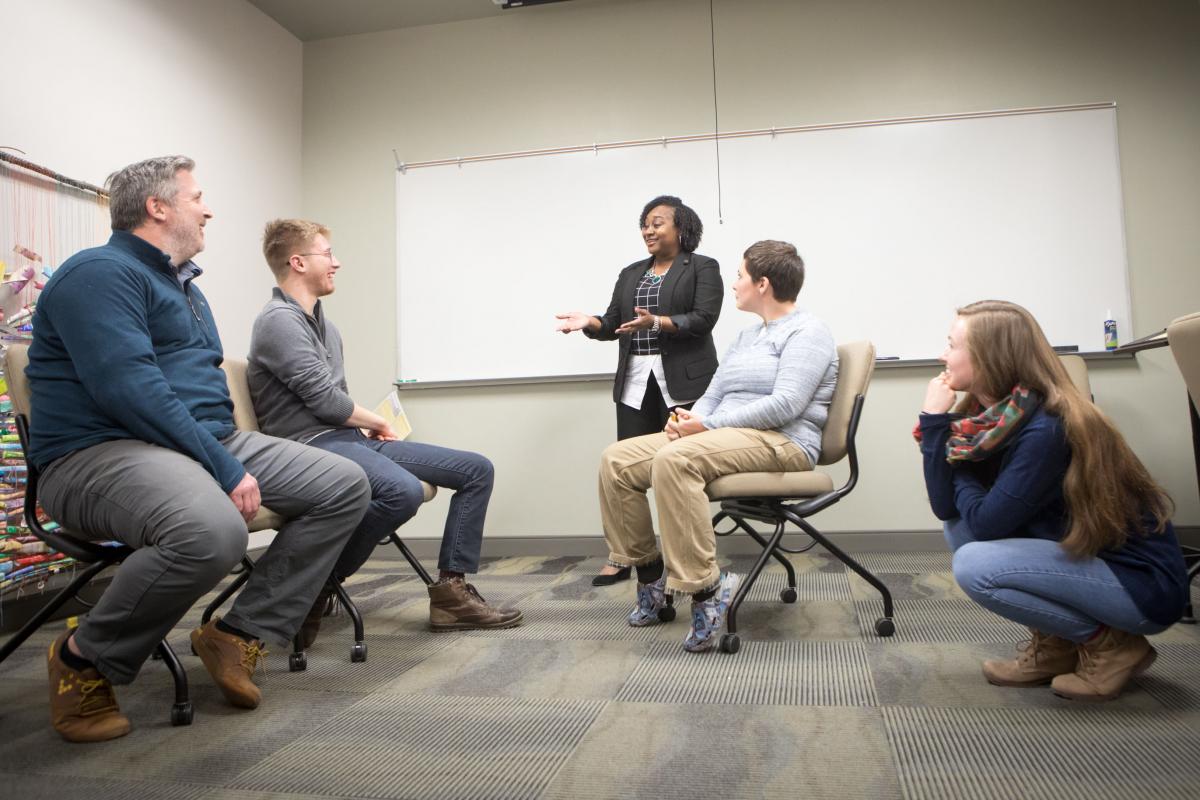 Caption. Photo by Marie Freeman.
What does being copyrighted mean to you?
Copyrighting my work was very exciting for me! Personally, copyrighting a work means that my unique ideas are protected so that I can share them with the counseling community and public, as I see fit.
What are you able to do with your copywritten model?
As the creator and owner of the copyright for the Dramatized Experiential Supervision Model, I can allow others to copy or distribute the current version of the model.
Further down the road, I can create derivative works, or other versions of the model that are based on the original.
As such, ownership is important if I choose to move toward training clinical supervisors to use the model, licensing its use for commercial purposes, or allowing it to be published/ printed or sold in books and other print/ online media.
What was the Copyright process like?
The process of copyrighting a work can vary depending on if you use a lawyer or not. I chose to use a lawyer to help facilitate the process, for two reasons:
My intellectual property lawyer took care of the background research and preparation;

She completed and submitted the application on my behalf.
The process was slow going; however, about seven months after we (Hammonds and her lawyer) submitted the application to the US Copyright Office I received a letter verifying the official registration of the work with the Library of Congress.
How are you sharing your knowledge of Intellectual Property with others in your profession?
I recently gave a presentation on Intellectual Property for Counselor Educators at the North Carolina Counseling Association Conference in Durham, NC. The presentation introduced the concept of patents, trademarks, and copyrights and explored common intellectual property mistakes.
As an educator, researcher, and clinician it is important to protect my ideas, as they are my livelihood; yet, I quickly realized that I needed more information about the concept of intellectual property. Learning about IP has been a fascinating and enlightening experience and I hope to continue to sharpen my skills throughout my career as a researcher and creator.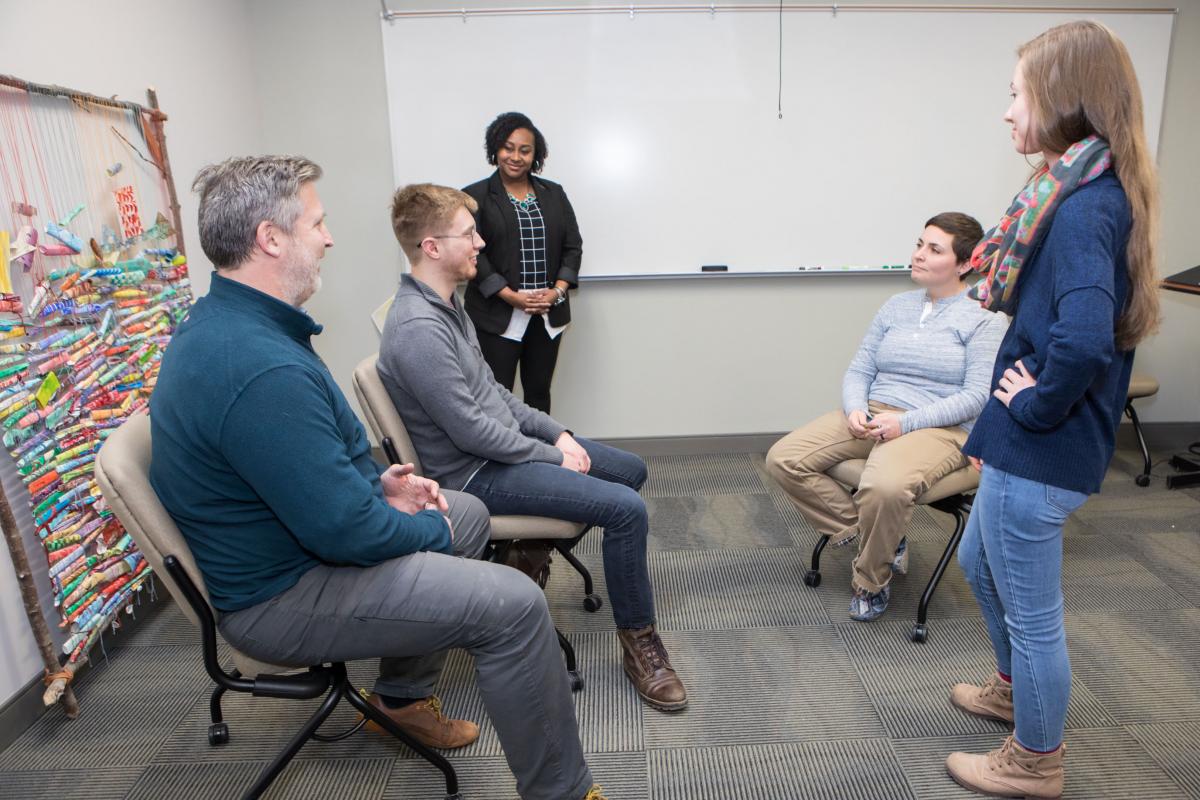 Caption. Photo by Marie Freeman.
For more information on Hammonds' Dramatized Experiential Supervision Model please contact her at (828) 262-6047 or hammondsds@appstate.edu.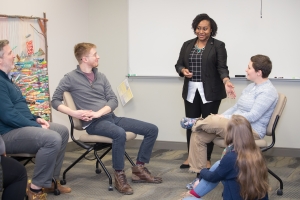 Tags: