Dr. Dominique Hammonds, an assistant professor in the Department of Human Development and Psychological Counseling, has been named the recipient of the North Carolina Counseling Association's 2017 Creativity and Innovations in Counseling Award.
The award recognizes unusual, exemplary achievement by members of the North Carolina Counseling Association. It is given for activities such as:
New program development
Use of special talents
Unusual approaches to meet the needs of clients and other audiences.
Hammonds was recognized for the development and implementation of two models: Group-Guided Case Conceptualization Role-Play Model (GGCCRP) and Theoretical Conceptualization and Documentation Course Model (TCAD-CM).
Hammonds was hired by the Reich College of Education in 2015. Hammonds received her Ph.D. in Counseling from the University of North Carolina at Charlotte and her Master's in Clinical Mental Health Counseling from the University of North Carolina at Greensboro. She is a Licensed Professional Counselor, Distance Certified Counselor, and National Certified Counselor. Her research interests include counseling pedagogy, clinical supervision, multicultural education, and use of technology in counseling and counselor education.
Group-Guided Case Conceptualization Role-Play Model (GGCCRP)
The GGCCRP model was designed for use in content courses such as Counseling Theories and Techniques and is a structured method of modeling the process of conceptualization in a context-driven, action-based learning environment. More specifically, it harnesses the power of the group to engage in the process of assessment, rough conceptualization, refined conceptualization, process observation, summarization, and treatment planning. This structured process was done with the help of actors from the university theater and dance department.

The GGCCRP is an active role-play based teaching method that applies theoretical material and demonstrates the process of case conceptualization. Case conceptualization skills require that clinicians understand and apply theoretical content in context and generate a cohesive description of a case through the lens of a given theory.

The GGCCRP demonstrates this process of structured refinement of theoretical conceptualization in context. Students practice a myriad of clinical skills during the assessment, follow-up, and conceptualization phases of the model. Therefore, students do not simply read about theoretical content and discuss how they would apply the material in flat cases such as in a case study. They engage with the material on multiple levels. Students talk with clients and determine relevant pieces of data, then filter this information through the lens of the theory in order to generate preliminary hypothesis; next they refine their hypothesis based on continued assessment.
Theoretical Conceptualization and Documentation Course Model (TCAD-CM)
Not only was the model unique, the structure of how it was implemented was based on the flipped classroom and pedagogies that emphasize real-world application of material. This material included audiotaped interviews that Dr. Hammonds conducted with research and clinical specialists and video demonstrations facilitated by theory experts. Hammonds began each week by reviewing the material, transitioned into two unique GGCCRP activities, and then ended with documentation time.
Students were required to read the chapter and review supporting materials each week prior to coming to class. Then they worked with two actors and used the GGCCRP model to conceptualize the actor's presenting concern through the lens of the theory being studied that week. Students used the last 30 minutes of class to independently or with the help of peers and the instructor, put together a coherent and theoretically-sound face-sheet, biopsychosocial assessment, and case conceptualization for each client to be included in a case file portfolio that was submitted as a final project at the end of semester.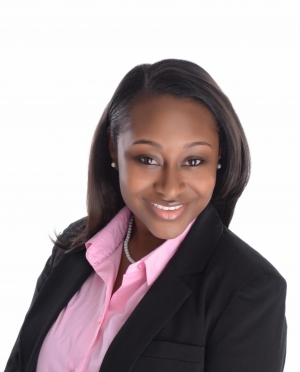 Tags: