Dr. Lucy Purgason, assistant professor of professional school counseling in the Department of Human Development and Psychological Counseling in Appalachian State University's Reich College of Education (RCOE), has been named the recipient of The Professional Writing and Research Award from North Carolina Counseling Association (NCCA). She received the award at NCCA virtual conference, held February 25-27, 2021.
"This award means a great deal to me because I was nominated by my colleague, Dr. Glenda Johnson," said Purgason. "In her nomination letter she talked about the ways I involve and mentor students in research."
"I value writing and researching with students and the important ways they add to the research team."

"I value writing and researching with students and the important ways they add to the research team," she added. "The publications I had this year in the Professional School Counseling journal and in the Journal of College Student Development both had current or former student co-authors."
The Professional Writing and/or Research Award recognizes a member who has contributed to the profession through significant writing and/or research.
Purgason had four articles published in 2020: two empirical and two conceptual manuscripts. She was the lead researcher on one of the empirical articles.
"This article used a Q-sort methodology to explore how immigrant-origin college students used social media for ethnic identity exploration," said Purgason.
"The next empirical manuscript was a collaboration between myself and researchers at the University of Texas at San Antonio," she continued. "This article detailed the results of a content analysis study about students' perceptions of ethical referrals."
"In addition, I published two conceptual pieces with colleagues. One details how to conduct quantitative content analysis of counseling research and the other is a manuscript that I co-authored with two former Appalachian State University professional school counseling students introducing the Community Cultural Wealth (CCW; Yosso, 2005) model to the field of school counseling,"she added.
The NCCA, the largest association for professional counselors in North Carolina and a state branch of the American Counseling Association, represents professional counselors in various work settings. NCCA represents diverse interests of its membership through an executive council, geographically located members, specialty organizations, and committees.
Purgason earned a Ph.D. in counseling and counselor education and a M.S./M.Ed. in school counseling from the University of North Carolina at Greensboro and a B.A. in psychology from the University of North Carolina at Wilmington. She joined the RCOE faculty in 2017.
Her research interests include understanding the importance of both online and offline relationships for immigrant and refugee students, and students of other underrepresented groups, in both K-12 and higher education settings. In addition, she also pursues scholarship related to mentoring and supervision, with a specific emphasis on relational-cultural approaches.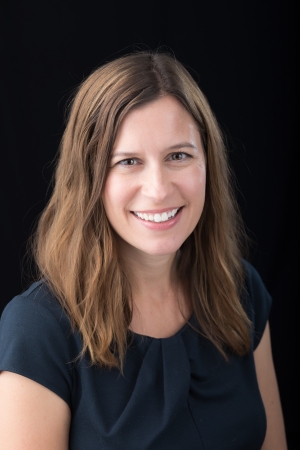 Tags: