Dustin Evatt-Young, originally from Easley, South Carolina, and currently living in Cleveland, Ohio, was awarded the Alice P. Naylor Outstanding Dissertation Award for the 2019-2020 academic year. Evatt-Young graduated in December 2019 with his Ed.D. in educational leadership, higher education. He currently serves as the associate director of Career Development at Oberlin College in Oberlin, Ohio.
"I'm extremely grateful and humbled to receive the Naylor Award," said Evatt-Young. "My dissertation journey was a deeply personal and reflective process that made me a stronger writer and critical thinker."
"As a first-generation college student, receiving this award is so much bigger than me," he continued. "It is a testament to the support, love, and mentorship of everyone who guided me along the way. I'm honored to have been selected and hope that my research will positively contribute to the field of education in years to come."
Evatt-Young's dissertation,"White Scripts in Higher Education: White Administrators Navigating Racial Equity and Inclusion Efforts", examines white supremacy and racism in both education and society as a whole, "shedding light on the hidden and unquestioned assumptions that maintain racial inequities and whiteness in higher education."
"In many ways, the findings of my study suggest that whiteness is alive and well in higher education and manifests in the various behaviors, interactions, and decisions of white administrators," said Evatt-Young. "My hope is that this research can be used to reveal the white scripts that create, control, and recreate whiteness in higher education and student affairs."
The Alice P. Naylor Award, named for Professor Emerita Dr. Alice Naylor, is given out annually by a faculty committee to one doctoral student at Appalachian State with the best dissertation.
When asked why he chose Appalachian, Evatt-Young stated, "App State will always hold a special place in my heart. The sense of community is unparalleled, and there is a strong ethos to make the world a better place."
He added, "I will always cherish my six years at Appalachian, both as a doctoral student and student affairs staff member."
Evatt-Young earned his bachelor's degree in integrated marketing communication from Winthrop University and his master's degree in higher education and student affairs from the University of Vermont.
He was drawn to the Ed.D. program because of its commitment to integrating social justice across the curriculum. "Throughout my studies, equity and inclusion were common threads to examining issues in education," he noted.
"The on-campus cohort model worked exceptionally well for me because I was able to apply my learning in real-time," continued Evatt-Young. "Our cohort met on Wednesday evenings, and there were times when I would read or discuss something in class and go to work the next day on campus and apply what I had just learned. It was a constant cycle of learning, reflecting, and practicing theories and concepts in a supportive environment."
In addition, Evatt-Young was selected as the recipient of the 2020 Dissertation of the Year Award for the Southern Association for College Student Affairs (SACSA)! The Association spans from Texas to Maryland and involves practitioners, educators, and students engaged in student affairs.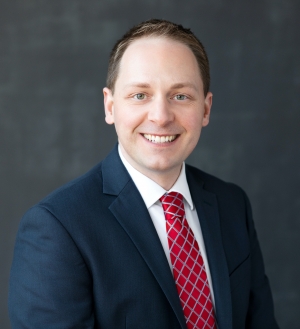 Tags: