The Edvocate has released their 2019 rankings of the Best Traditional and Online Bachelor's in Child Development Programs. Appalachian State University has been ranked 2nd in the traditional category.
Child Development BS
About Appalachian's Child Development program, they said:
The Department of Family and Child Studies provides students with community engagement and advancing knowledge at Appalachian State University. You can get a licensed degree in child development or non-licensed degree depending on your needs. Topics you take include child development from birth to toddler, nutrition, and psychology. Academic acceptance requires SAT test scores and official high school transcripts.
The licensed degree requires 150+ hours of hands-on experience with kids of different ages and a 10-week teaching internship. Appalachian State University is accredited by the Southern Association of Colleges and Schools, Commission on Colleges.
The Edvocate Methodology
To compile our Best Bachelors, Masters and Doctorate Programs Lists, we used the following ranking methodology and weights:
Academic Quality of Program (25%)
Accreditation status of the university and its degree programs (15%)
Program Reputation (10%)
Affordability and Access (10%)
Faculty and staff resources (15%)
Student selectivity (10%)
Employer and student success surveys (15%)
About The Edvocate
The Edvocate was created in 2014 to argue for shifts in education policy and organization in order to enhance the quality of education and the opportunities for learning afforded to P-20 students in America. What we envisage may not be the most straightforward or the most conventional ideas. We call for a relatively radical and certainly quite comprehensive reorganization of American's P-20 system.
That reorganization, though, and the underlying effort, will have much to do with reviving the American education system, and reviving a national love of learning. The Edvocate plans to be one of key architects of this revival, as it continues to advocate for education reform, equity, and innovation.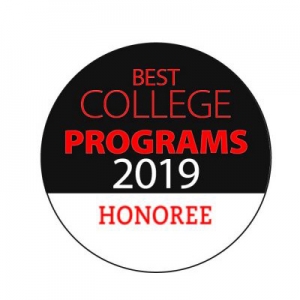 Tags: