Eleven student teachers have been named finalists for Appalachian State University's Student Teacher of the Year Award. They are Kale Barnes, Erin Barnette, Kimmie Colyer, Alana Hamby, Kalina Hanowski, Isabel Kaczmarek, Maya Kapoor, Margaret Pendergrass, Madelyn Robertson, Josephene Sanders, and Sarah Schriefer. The Student Teacher of the Year will be announced later this week.
Students are nominated by their clinical educators, University Field Supervisors, and faculty members based on their teaching, professionalism, and overall effectiveness in the classroom. Nominated students then submit a reflective narrative on their student teaching experience and three letters of recommendation. Finalists for each semester (fall and spring) are selected to compete for the top award.
"I am so proud of all of our students," said Dr. Alisha Ellis, Reich College of Education's Director of Clinical Education. "They are transitioning from a student of teaching to a teacher of students."
"I look forward to seeing all of their great accomplishments as educators," she added.
Fall 2022 Finalists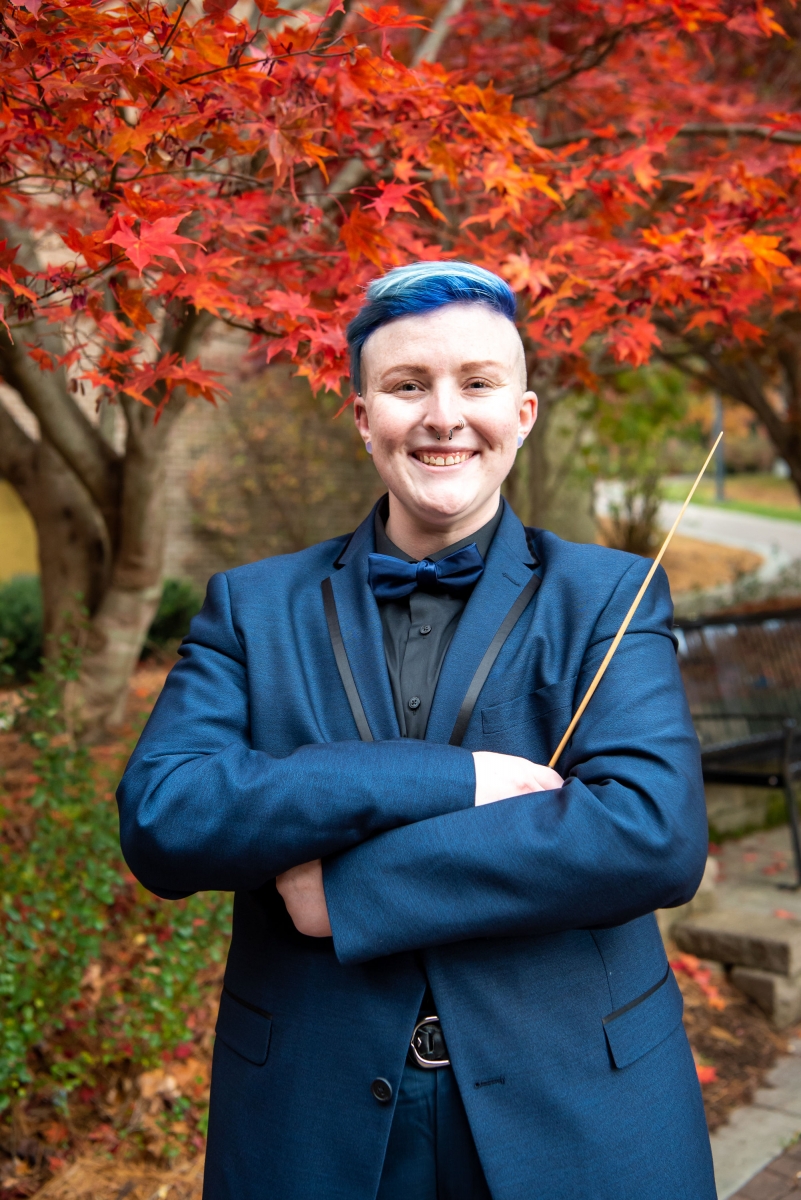 Kale Barnes, originally from Thornton, Colorado, completed their Bachelor of Music in Music Education in December 2022.
They originally began their degree at the Colorado State University but decided to move across the country and transfer to App State after a meeting with the music faculty. "With a fantastic education program and a large school of music, I was convinced this was the school for me."
Barnes chose the path of music education after completing an internship with their middle school band director during their senior year of high school. "I had originally applied to colleges with the intent of pursuing engineering, but quickly switched to music education after falling in love with my internship."
Even though Barnes experienced difficulties through multiple illnesses during the student teaching semester, they were still able to keep up with assignments and daily teaching tasks.
"Being named a finalist for student teacher of the year proves to me that my hard work and dedication to the students was worth it all," said Barnes. "I am so glad that I was able to be the best student teacher I could be for my students and help them grow as individuals while creating beautiful music."
Barnes was able to secure a mid-year position teaching middle school orchestra and high school piano at Cochrane Collegiate Academy. They also teach high school orchestra and choir at Garinger High School in Charlotte. Additionally, they are a member of the Charlotte Pride Band performing on Euphonium.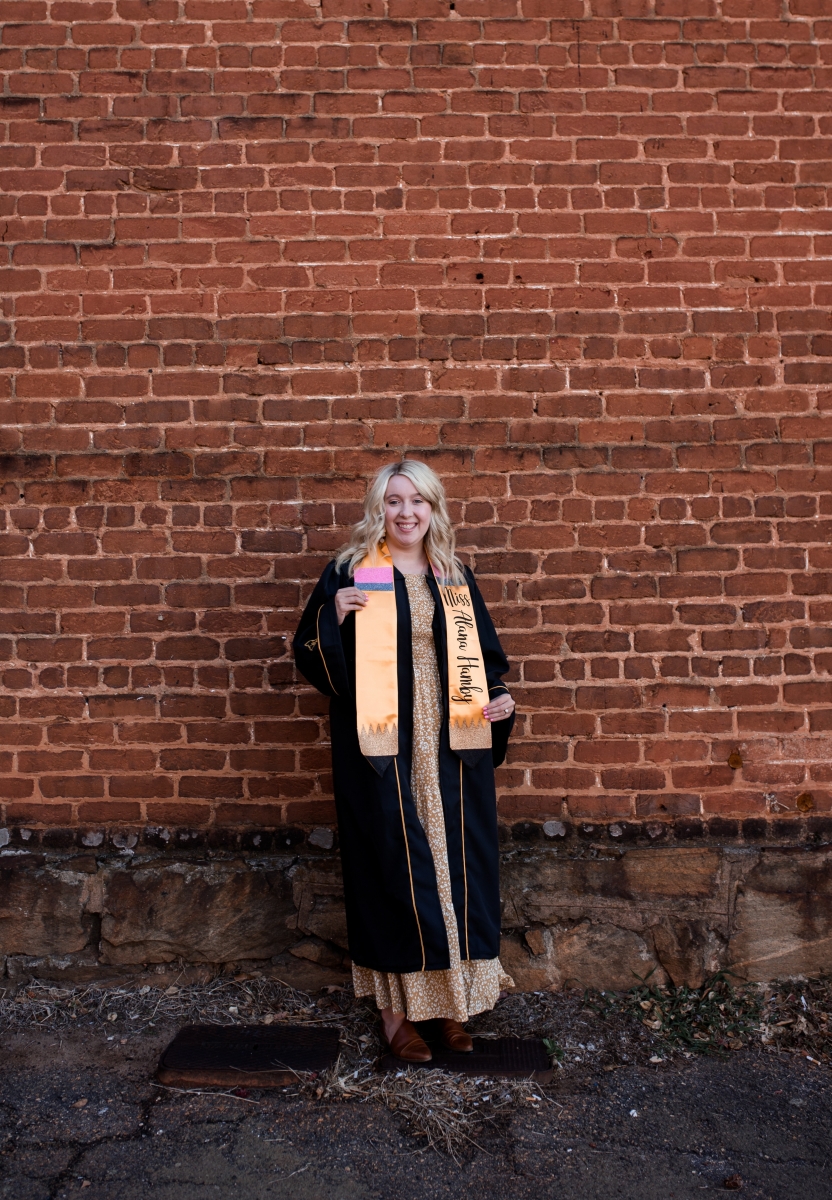 From an early age, Alana Hamby, originally from Lenoir, North Carolina, imagined walking across the stage at App State as a graduate. In December 2022, she did just that, earning her Bachelor of Science degree in elementary education.
"I chose Appalachian State University because I knew I would receive the best preparation for becoming a teacher," said Hamby. "On my first day of teaching, I felt like I had a teacher's toolbelt filled with strategies and experiences that I was afforded from App State."
Hamby is grateful to be named a student teacher of the year finalist. "I am not here because of anything I have been able to do on my own. I am so thankful for the people who have invested in my career and nominated me to earn this award."
"I also think about all the hard work that I had the opportunity to put into earning my degree," she added. "It was not always easy, but I was raised to always work diligently, putting in my best effort at all times."
Hamby currently teaches third grade English language arts at Banks County Elementary School in Banks County, Georgia.
"It has already been such an honor to work in his wonderful school district, where I am fully supported and encouraged to be the best educator I can be," she noted. "I am beyond grateful for the journey that has gotten me to where I am now: happily teaching a third-grade class in North Georgia."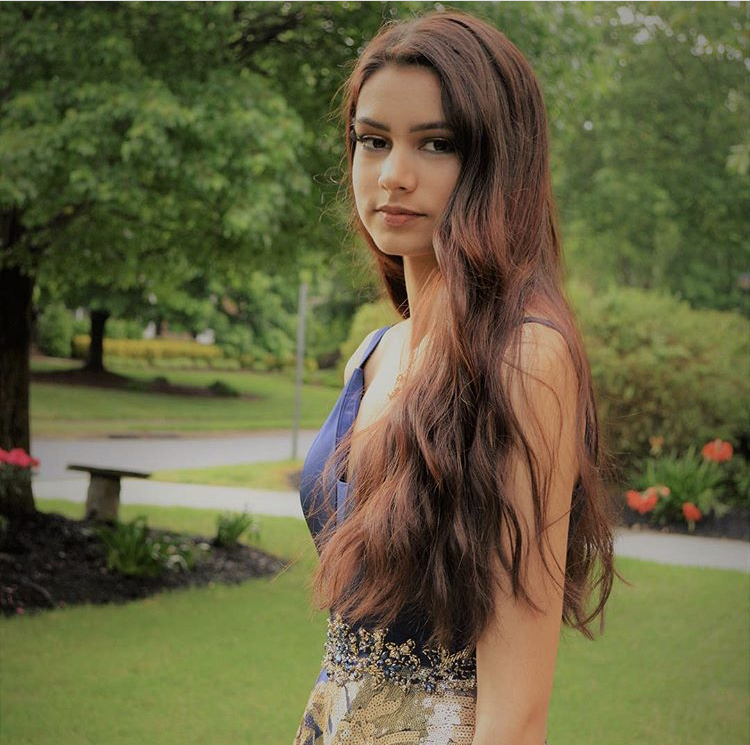 Originally from East Longmeadow, Massachusetts, Maya Kapoor transferred not only schools but also majors: the University of North Carolina at Wilmington to Appalachian State University and criminal justice and international studies to English secondary education.
"I am a huge book nerd and being able to teach books that I am passionate about is what I would love to do for a career," said Kapoor. "Also, I want to help young adults, specifically high schoolers, figure out their purpose, passions, and how to achieve their goals, no matter what type of goals those were."
She was surprised and excited to find out she was a finalist. "I am so thankful to my wonderful cooperating teacher, Mrs. Starnes at Hibriten High School, who created such a safe place for me to begin my teaching career and become grounded in my teaching style while offering an abundance of support for me!"
Kapoor is currently teaching at Hibriten High School before she returns to UNCW for a graduate degree in sociology and criminology. "This degree will allow me to teach criminal justice and criminology at the university level, while also being qualified to teach English at the university level through special courses in this degree program."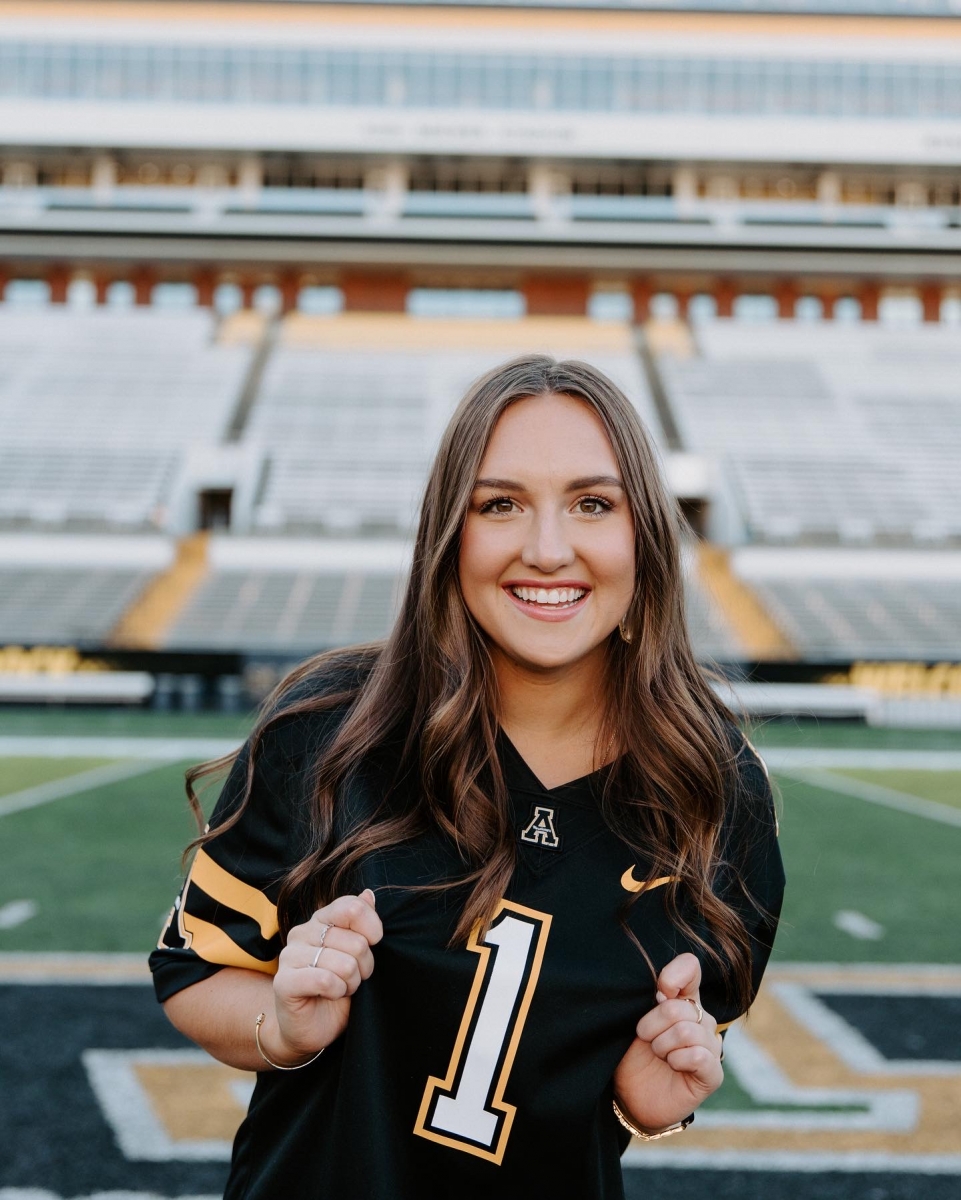 For Madelyn Robertson, originally from Hickory, North Carolina, App State felt like home the minute she stepped on campus.
"The welcoming atmosphere and the sweet college town feel was everything I wanted in a school," she added. "App State will forever hold a huge part of my heart."
In December 2022, Robertson earned her Bachelor of Science degree in biology secondary education.
"I have always loved science and had a passion for biology," she noted. "It wasn't until my sophomore year of college that I realized I wanted to become a teacher."
"This degree allowed me to advance my knowledge in STEM, while also building a firm foundation in educational pedagogy," she continued. "It is a true blessing to be able to help mold students each and every day."
"It is an absolute honor to be recognized as a finalist for student teacher of the year," said Robertson. "It speaks volumes to those who stood alongside me in this process: my field supervisor, my clinical educator, my professors, and all my family and friends who pushed me to follow my dreams."
Robertson currently teaches science and math at Fred T. Foard High School in Newton, North Carolina.
Spring 2023 Finalists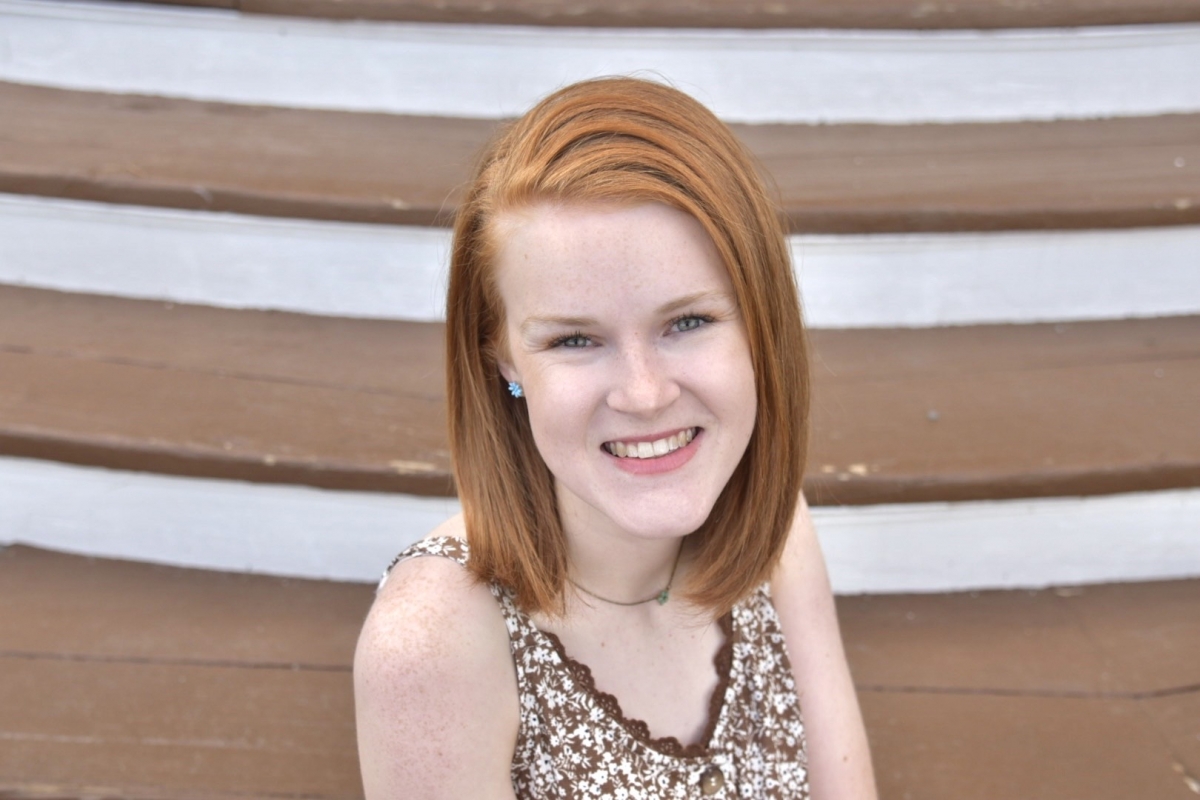 Erin Barnette, originally from Charlotte, North Carolina, is graduating in May 2023 with her Bachelor of Science degree in special education, general curriculum.
Barnette found a passion for the special education community and chose to pursue a career in it. "I grew up learning from siblings and family members who cared for children with autism about the importance of their teachers and the community that loves them. I find joy in knowing the impact that educators have on students, their families, and the next generation!"
Being a nominee and finalist came as a surprise to Barnette. "My classmates and I have been growing together and learning to be the best educators we could be. We all deserve recognition for being outstanding educators who continue to love and encourage students every day."
"I have learned more than I would have ever expected from student teaching," she continued. "Every day I strive to learn more and grow in my teaching goals to be the best educator I can be. Being a finalist shows the work and love we have put into our schools and our students."
After graduation, Barnette will continue her education at App State as a graduate student, pursuing a Master of Arts degree in special education with certifications in reading education and autism.
"After my graduate program, I will be looking forward to a full-time position as a lead resource/inclusion teacher in an elementary school," said Barnette.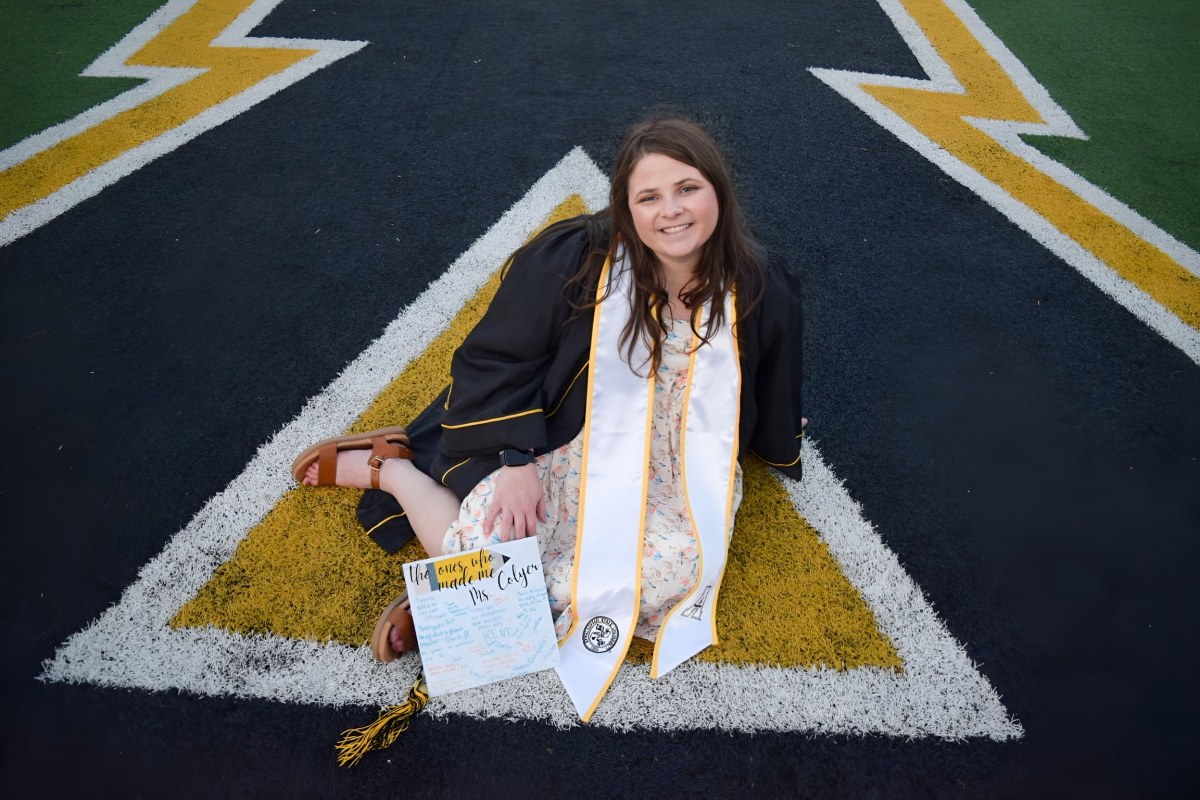 "Being an out-of-state student, I wanted to leave my small town and find somewhere I could learn how to be on my own for the first time," said Kimmie Colyer, originally from Greenwood, Arkansas. "On my initial campus visit to Boone, I knew App State was the perfect place to do that."
Colyer began as a business major, however, she changed her major to career and technical education with a concentration in business, marketing, and entrepreneurship, and a minor in sports sciences and coaching.
"I chose CTE because I loved the experiences and memories I made in high school when taking the various marketing classes, and I wanted to share my love of marketing with others," said Colyer. "Dr. Jerianne Taylor was the first person I talked to in the Reich College of Education when debating on switching my major. She was so welcoming and kind from the minute I walked in the door."
"Being a finalist as a student teacher of the year is reassuring that I have made the right decision and am moving forward in the path I am meant to take," she noted. "Being validated by my mentors makes me extremely grateful for all of the opportunities I have been given within the Reich College of Education."
"I am so proud of where I am today when reflecting back on my life in college," she added. "Without the support of the faculty and staff, I wouldn't have the confidence in myself that I have today as a teacher or as a person."
After graduation, Colyer plans on moving back to Arkansas and seeking a full-time marketing teacher position at a high school. She is also furthering her education. Beginning this summer, she will pursue an online master's degree in instructional technology in multimedia development and design from the University of Central Arkansas.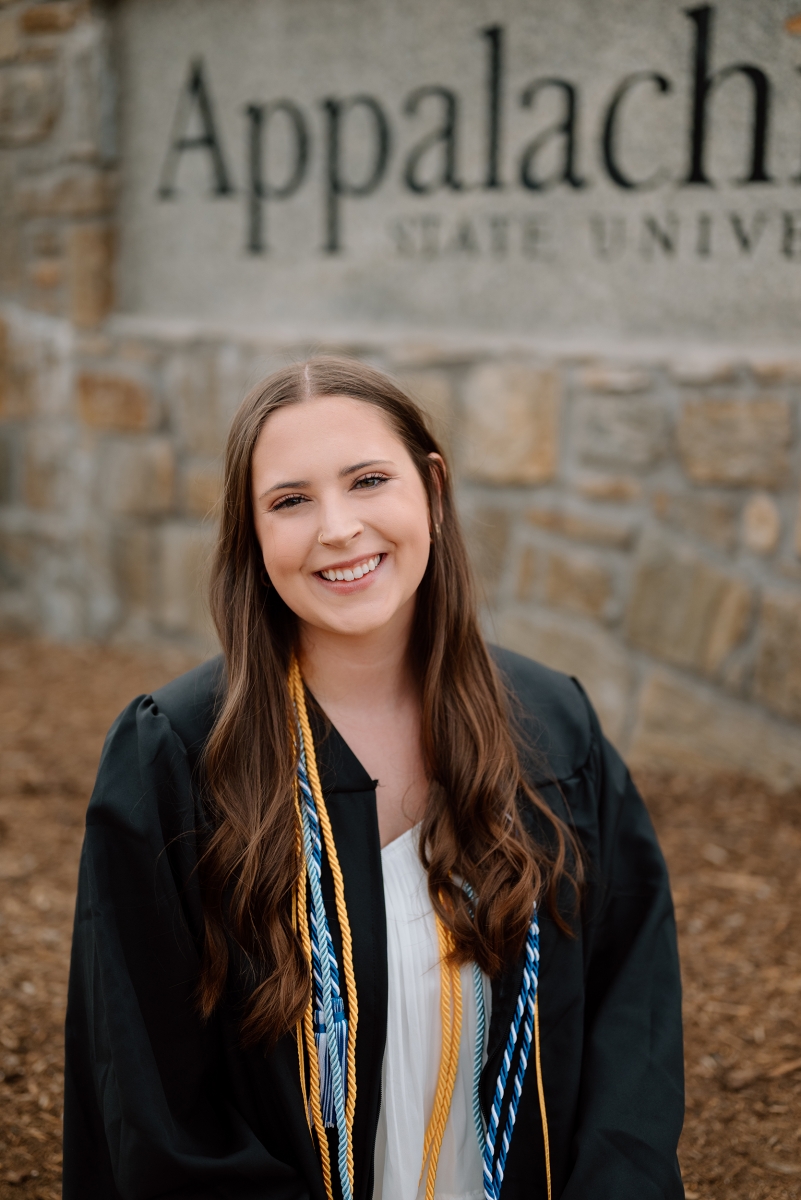 Kalina Hanowski, originally from Blacksburg, Virginia, chose App State because of "its phenomenal early childhood education program," including its Lucy Brock Child Development Laboratory Program.
"I knew that I was passionate about early childhood education and wanted to attend a school with a teaching program that valued this," she added.
Hanowski's father encouraged her to choose a career where she was able to make a positive impact on society. In high school, she took a child development class where she learned that the first five years of life are the most impressionable on a child's development and future.
"As I grew more passionate about working with children, I realized that I could make a huge impact on society through working in early childhood education," noted Hanowski. "I realized I could make this positive impact as this is the time when children can be ingrained with resilience, shown positive support that changes their outlook on learning and can be taught life lessons that impact them and their decisions for the rest of their lives."
"It is an absolute honor to be named a finalist for student teacher of the year," said Hanowski. "I have been so dedicated to Appalachian State's teaching program and to my student teaching experience that being a finalist for this award is very meaningful to me."
Hanowski will complete her Bachelor of Science degree in child development: birth-kindergarten education, with a minor in nonprofit organizations, in May 2023.
She recently accepted a job teaching kindergarten in a public school in Wake County. "I am so excited for this opportunity and what the future holds!"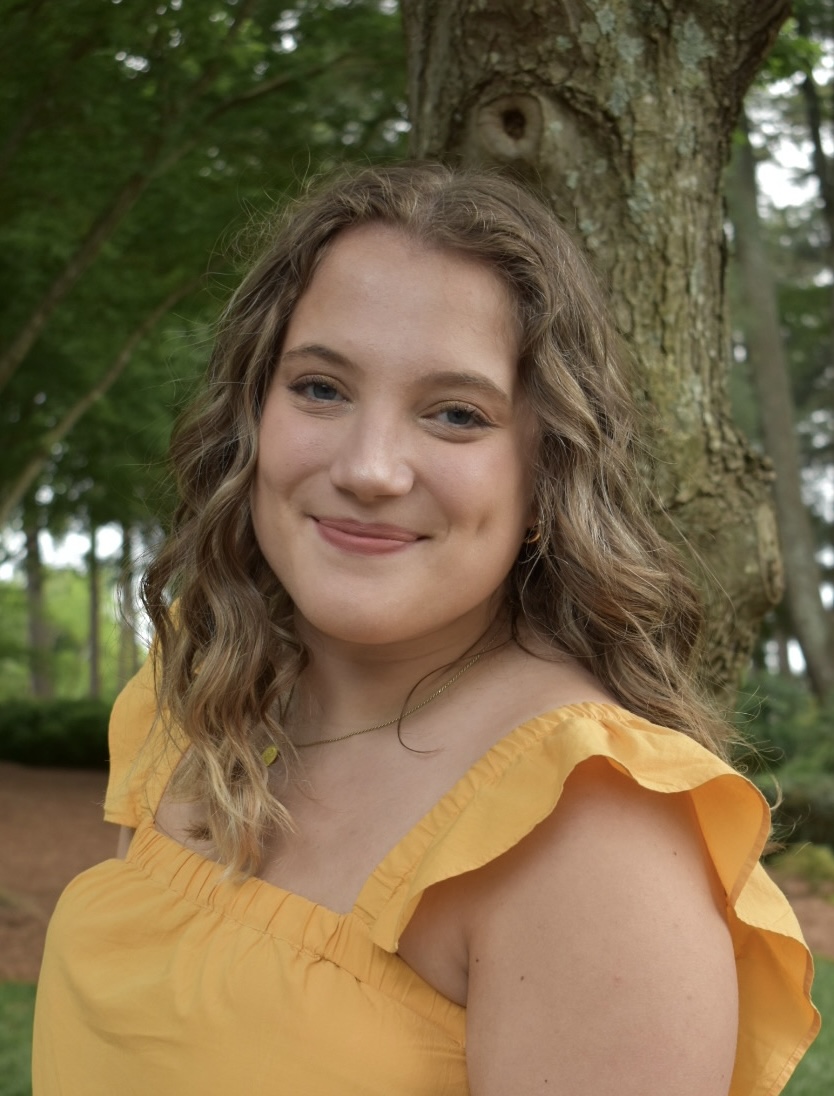 Isabel Kaczmarek, originally from Cary, North Carolina, is completing a Bachelor of Arts degree in theatre education in May 2023.
"I have always believed that theatre has the biggest possibility to change the world," noted Kaczmarek. "As a theatre-maker and educator, it's my responsibility to bring stories to life in communities that share representation of people who have not had it before and perspectives that challenge the way that we think."
She was drawn to App State because of the reputation of its teacher preparation program. "I was also able to pursue additional professional development and content-specific research through both the Appalachian Community of Education Scholars program and the Honors College."
"App State provided the place where I could chase my dreams both academically and professionally while knowing that I had all the support and challenges I needed to become a great educator," she added.
Kaczmarek is both honored and humbled to be named a finalist. "I feel that I owe my nomination to the people who built my home this semester: Ms. Levine, Mr. Hooper, the arts department and administration of Apex High School, as well as Ms. Gonzalez, a close friend who student-taught in the same school system."
"Most of all I owe it to my students who supported me, trusted me, and made me excited to wake up each morning to teach and to try new things," she added.
After graduation, Kaczmarek is returning to the Raleigh area to begin teaching in Wake County Schools. Along with her public school teaching career, she will work as a teaching artist at Raleigh Little Theatre creating and implementing theatre arts content for camps with students ages 4-18.
"As I return to my hometown, I hope to take every lesson I've learned from Appalachian to give back to the community where I fell in love with theatre in the first place."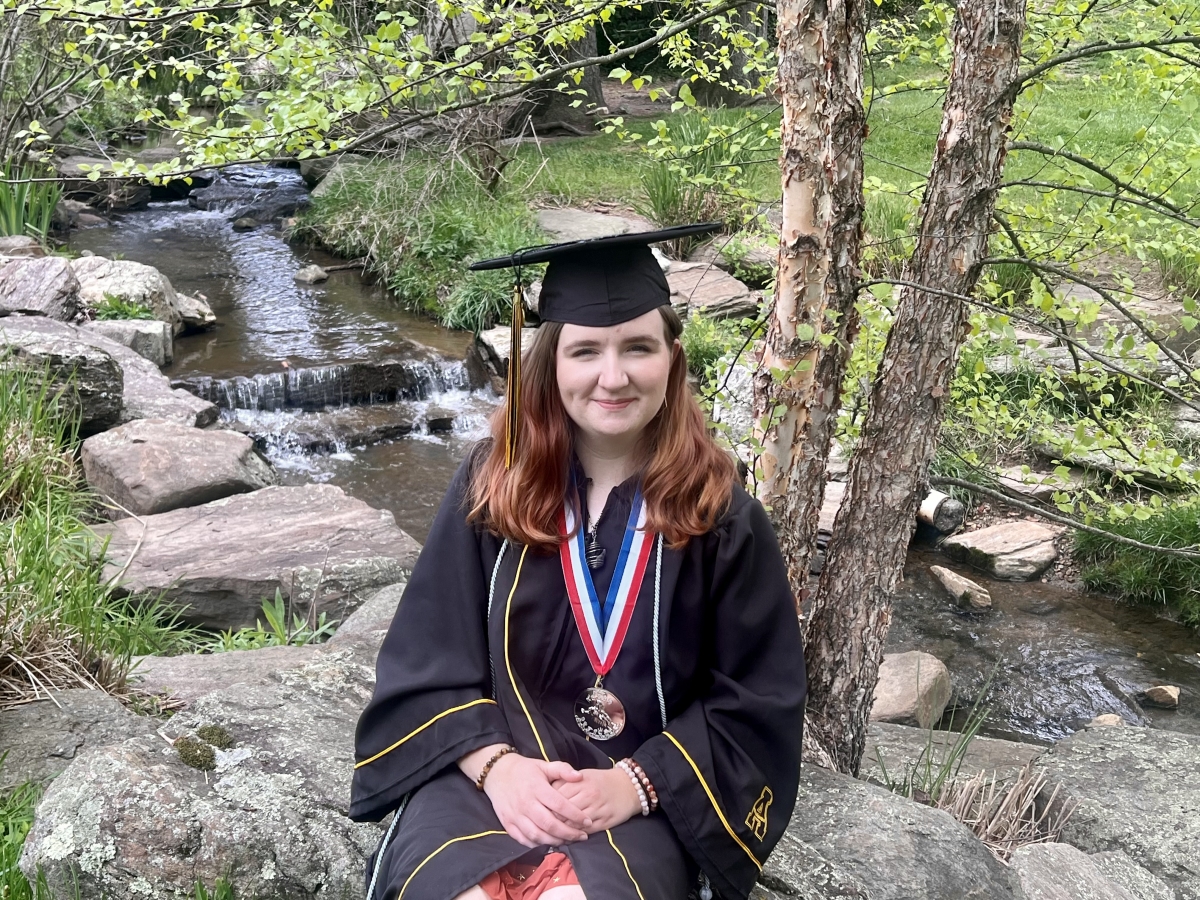 Margaret "Maggie" Pendergrass, originally from Statesville, North Carolina, has wanted to be a teacher since about the third grade.
"I had a teacher in the third grade who believed in me, and in the potential she saw in me," said Pendergrass. "She constantly pushed me to excel and to go beyond the expectations she set. She supported me, encouraged me, and did more for my confidence than words can express."
Pendergrass is completing a Bachelor of Science degree in English secondary education in May 2023.
"I love helping people and I thought what better way to spend my life than helping people understand, learn, and hopefully also love the subject that I hold so dear," she noted. "Reading has always been a comfort for me, a way to escape any type of stress I am under and this holds true to this day.
"Helping students who need support, who maybe just need the guidance of someone willing to listen and care about them as a student rather than as test scores could make all the difference," she added.
Being a student teacher of the year finalist means the world to Pendergrass. "Being nominated for student teacher of the year itself almost feels like I have proven that I can succeed as an educator. It is also a testament to all of the amazing people I have that have supported me throughout my journey, not just in student teaching."
This fall, Pendergrass will begin a Master of Arts degree in teaching literature and writing at App State.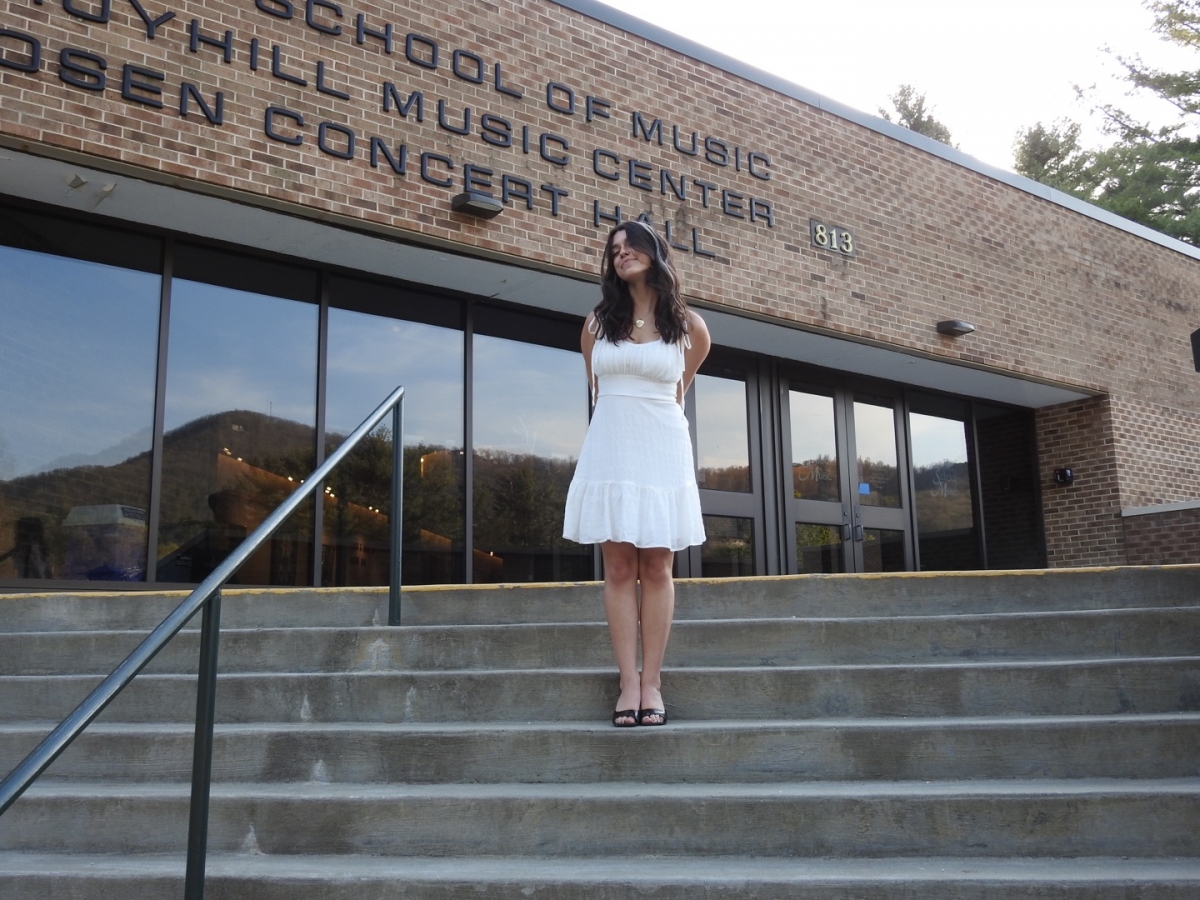 Originally from Sneads Ferry, North Carolina, Josephene "Josie" Sanders, wanted the opportunity to diversify her experiences in the state, thus choosing to pursue a degree in instrumental music education at App State.
"It was an amazing choice to be in such a beautiful location, and receive an incredible education as well," she noted.
Sanders has been a musician from a young age and grew up with musicians. "I have always had a profound love of music in my soul."
She was also able to accumulate a diverse knowledge of music through theatre, choir, and band participation. "I see it fit for me to pass down my ability to cultivate self-expression through musical performance."
"This form of expression is vital in a child's emotional growth, and I want to educate growing generations on the importance of an arts education, in not only growing closer with peers through constant collaboration through performance but growing a closer connection with your inner self," she continued.
Sanders is absolutely ecstatic and deeply honored to be a finalist. "Receiving this acknowledgment of all of the work and dedication I have put into my final undergraduate semester has been something I will continue to appreciate."
During her student teaching semester, Sanders has the opportunity to work in three different schools, providing her with a diversified work environment. "The overall rigor of this student teaching experience has built me up in a multitude of ways, and has most importantly cemented my passion for teaching and of music."
After graduating in May 2023, Sanders will pursue a master's degree in music performance at App State. "I want to deepen my connection with performing and improve as an overall musician, as well as earn a jazz certificate to feel better qualified to run a quality jazz program in my future career as a music educator."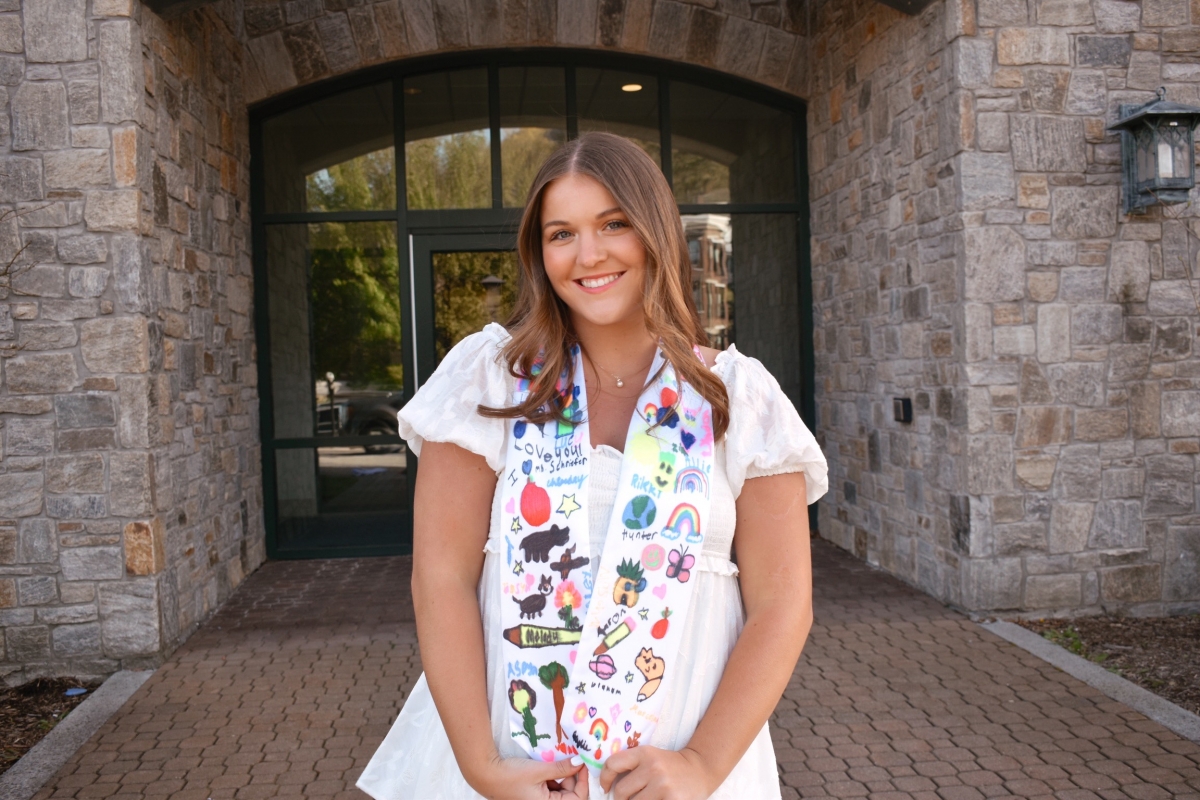 Sarah Schriefer, originally from Davidson, North Carolina, is completing her Bachelor of Science degree in elementary education in May 2023.
She chose App State because of the highly credible education program that is offered. "Appalachian allowed me to have many diverse experiences in the classroom that prepared me for this field."
Schriefer has dreamed of being an elementary school teacher since she can remember. "I have always wanted the opportunity to impact the lives of children beyond the classroom and provide a safe and loving environment for them to be themselves in."
"Having experiences in the classroom through Appalachian has shown me the importance of inclusivity and building relationships with my students," she added.
"Being a finalist for student teacher of the year is an honor as I am able to share my passion and all I have learned with the Appalachian community," said Schriefer. "Being chosen for this has allowed me to be a role model for those in education."
After graduation, Schriefer plans to move to Charlotte. She is currently in the process of applying and interviewing for K-6 jobs. She hopes to eventually return to school to pursue a master's degree in administration.