Four Reich College of Education (RCOE) students were recognized by Appalachian State University's Cratis D. Williams School of Graduate Studies for the Spring 2021 semester.
Rachel Nelson, a doctoral candidate in the Doctor of Education in educational leadership program, received the Outstanding Graduate Student Service Award. This award recognizes graduate students who have performed exemplary service in the interest of graduate education at App State.
Payton Austin, a student in the Master of Arts in clinical mental health counseling program; Chad Goral, a student in the Master of Arts in student affairs administration program; and Tiffany Vega, a student in the Master of Arts in higher education program, were inducted into the Cratis D. Williams Society of Outstanding Graduates. The society is designed to include each year's top graduates of the Cratis D. Williams Graduate School at Appalachian State University – approximately the top 2%. Students are chosen based upon their academic performance, their engagement in their discipline, and their potential for leadership.
Rachel Nelson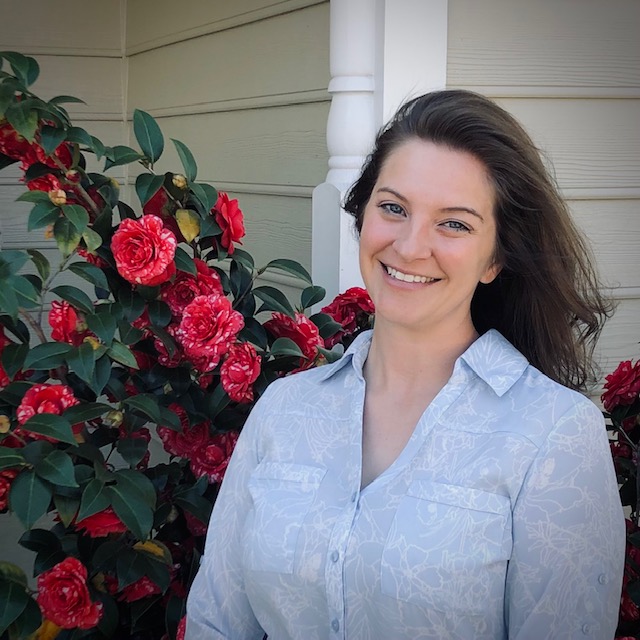 Rachel Nelson, originally from Chicago, Illinois, completed her bachelor's degree in elementary education at Concordia University in Wisconsin.
"I am humbled to have even been nominated for this award," said Nelson. "My parents modeled for me what true service looks like and I try to live up to their examples."
"The work I have done and the time I have committed to assisting the doctoral program is simply my way of giving back to a program that has had such a positive impact on my life," she continued. "Throughout the pandemic, the one thing that kept me grounded was my classes and classmates on Wednesday nights. I am thankful to have had the opportunity to be of service to this program."
Nelson knew that in order to reach her goal of working with future teachers in higher education she would need to complete a doctoral degree. "Learning about App State and that it has such a strong college of education - I was immediately drawn towards their programs."
Living outside of Raleigh, North Carolina, Nelson also appreciated the flexibility of a fully online program. "The Doctoral Program in Educational Leadership was the right decision for me not only because of the program itself but also because of the connections that it has allowed me to make with faculty and potential research opportunities."
Nelson's next step is to defend her dissertation in Spring 2022. "After completing my program I hope to continue my research around student teachers' experiences in the classroom, edTPA, and culturally responsive teaching."
"I also plan to stay committed to highlighting the untenable expectations we have placed on K-12 educators during the pandemic," she added.
Payton Austin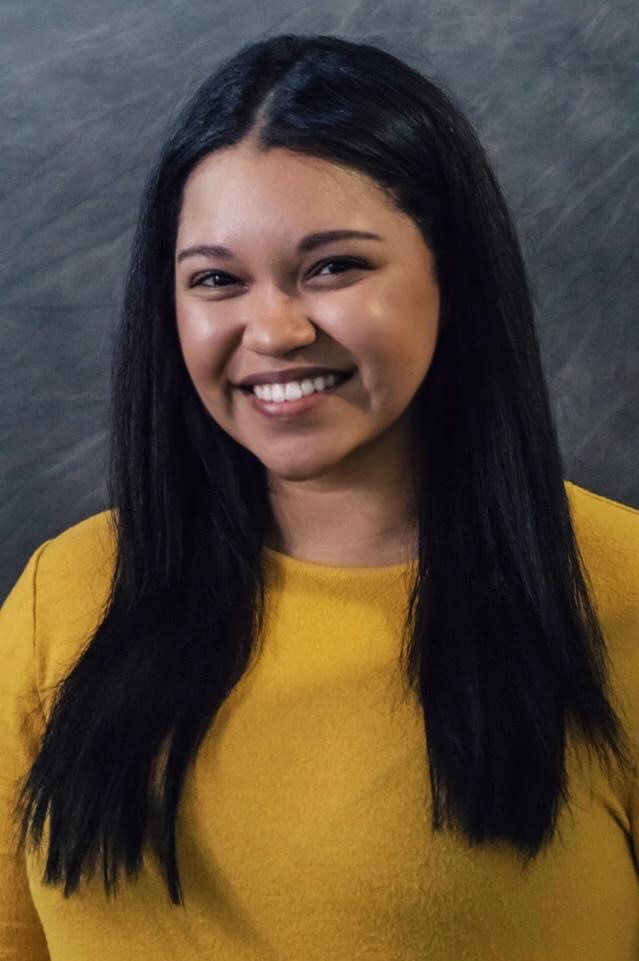 Payton, originally from Sebring, Florida, completed her bachelor's degree in psychology at the University of Central Florida.
"Receiving this reward to me means that I can do hard things," said Austin. "My graduate school career hasn't been easy as there have been many life changes and challenges, but it has been extremely rewarding, and I am so proud of myself and so honored to be recognized."
Counseling has been Austin's passion for years, and she knew she would have to further her education to become a counselor. "The Clinical Mental Health Counseling Program at App State checked all of the boxes and had such a hands-on approach that was missing in many of the other programs I interviewed for."
Austin has accepted a job as a school counselor at Envision Science Academy in Wake County, North Carolina, as well as a part-time position at the Triangle Counseling Agency, Inc. in Raleigh, North Carolina. She is also continuing to work towards completing her supervision hours for full licensure in clinical mental health counseling.
Chad Goral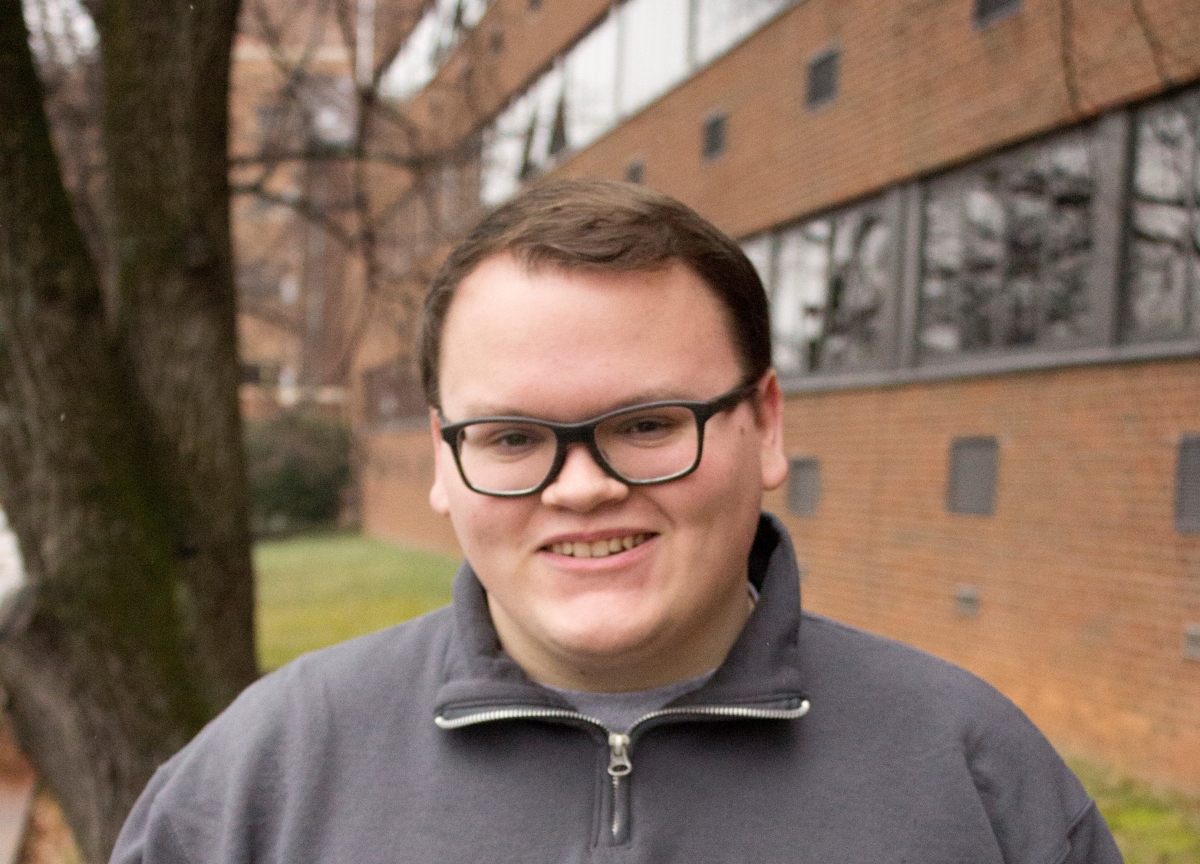 Chad Goral, originally from Maryville, Tennessee, completed his Bachelor of Science in computer science from the University of Tennessee, Knoxville.
"A 4.0 is cool, but it is unnecessary," said Goral. "What this award actually means to me is that it shows how far I have come since completing my undergraduate degree."
"I struggled to find something I enjoyed and liked in undergrad, and my academic performance and mental health were not great," he continued. "Now, I am in a program studying something I enjoy, and working in student affairs is something that I believe I can do well. Both of these factors combined with the amazing support I received from staff and faculty contributed to the 4.0, and they also affirmed that I've made the right choice by coming here."
After graduation, Goral is looking forward to working in the areas of student conduct and academic advising. "Working with students in one-on-one or small-group settings is where I thrive the most."
"As long as I feel like I can positively support and contribute to student success and growth, I will remain within Student Affairs," he added.
Tiffany Vega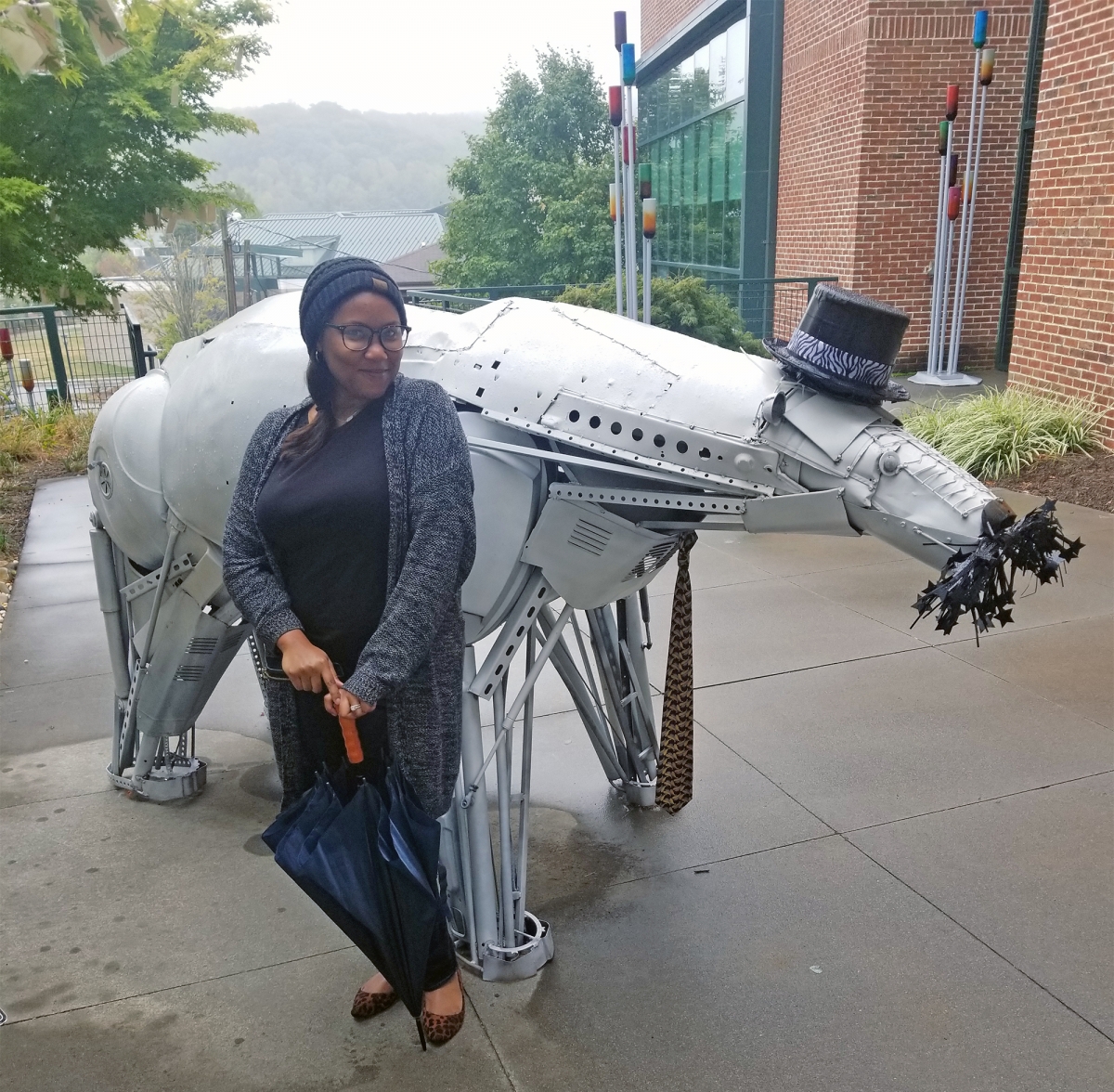 Tiffany Vega, originally from Rocky Mount, North Carolina, completed her bachelor's degree in family and community services from East Carolina University.
"As a first-generation college student, this award reminds me that I belong," said Vega. "Higher education can be intimidating, especially for someone like myself that is constantly dealing with impostor syndrome."
"My cohort and instructors have been instrumental in helping me find my confidence in academia, and in my career," she continued. "The honor that I feel from receiving this award further adds to the passion for educational leadership that the program has ignited within me."
Vega decided to pursue a graduate degree because she wanted to learn more about the systemic inequalities that exist within higher education. "As an undergrad, I noticed that first-generation students like myself were often unable to fully realize our academic potential, as many navigated college while juggling multiple responsibilities, yet the services offered barely scratched the surface of the support needed."
"I chose a graduate program in higher education as I wanted a more in-depth understanding of how the mechanisms of higher education create and perpetuate inequity in order to identify solutions that will support first-generation and low-income students to realize their academic potentials," she continued.
Vega's best friend was enrolled in the App State program and "was always raving to me about the quality of the program and the welcoming and inclusive nature of the online learning cohort."
Ultimately, for Vega, it was the convenience of completing her degree completely online and continuing to work full-time that made her choose App State.
After graduation, Vega plans to continue her education with a certificate program in online learning and professional development, and eventually pursue a Ph.D. "I believe that quality online learning is the key to addressing some of the inequities that exist within higher education, and I would like to continue my work in a similar capacity to my current internship."
"I plan on utilizing my knowledge to pursue opportunities with higher education institutions to improve online teaching and learning in a way that will benefit all students," she added.