In February 2020, Dr. Connie Green, professor emeritus in the Reich College of Education's Department of Reading Education and Special Education, traveled to Burundi to begin her partnership with Janvier Manirakiza, Executive Director of the non-profit Dreaming for Change, and the Butanuka Community Preschool. (Read about Green's experience in 2020: today.appstate.edu/2020/02/20/green.)
Earlier this year, Green along with six Appalachian State University faculty provided virtual teacher training for the preschool, which was made possible through a $10,000 grant from the US Department of State's Citizen Diplomacy Action Fund.
"When I left Burundi in March 2020, I knew immediately that I wanted to return," said Green. "I had only been able to meet with the teachers a few times to talk about early childhood education, and I knew there was much more for them to learn."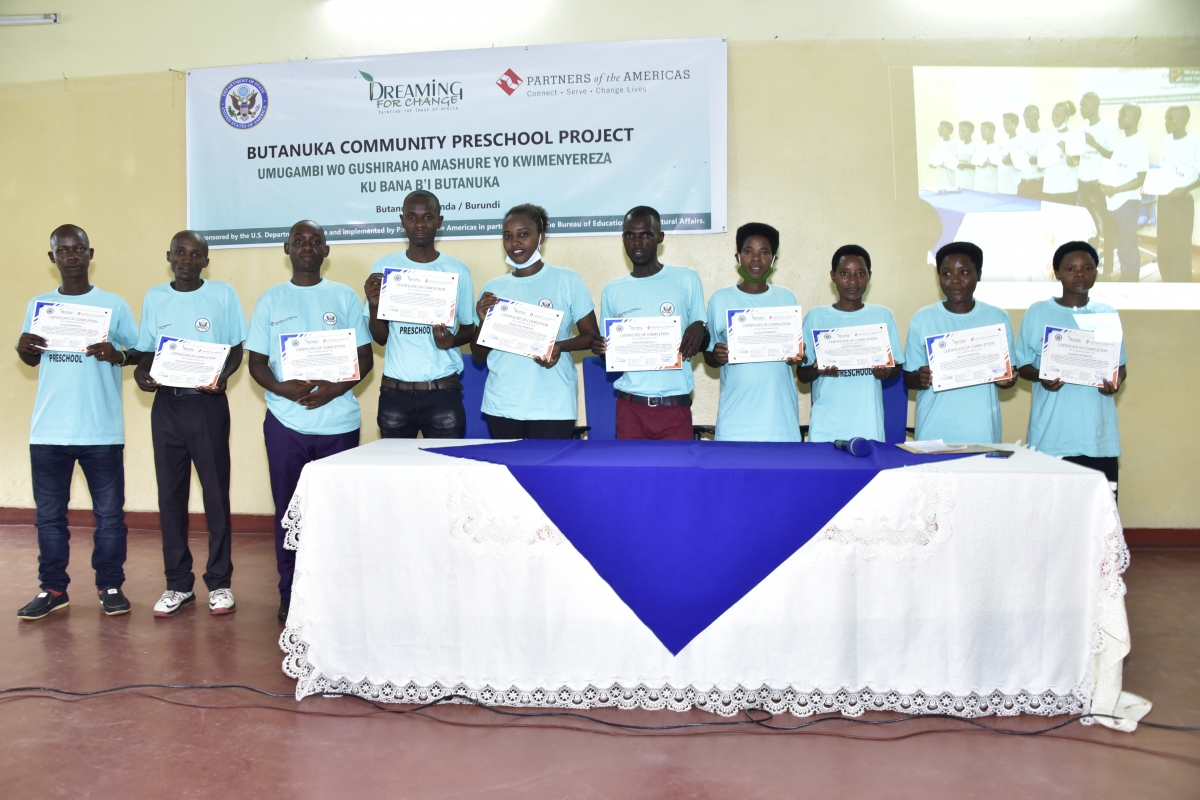 Eight teachers and one director completed the teacher training program. Photo submitted.
"The Citizen's Diplomacy Action Fund Grant allowed Janvier and me to think of a way we could improve and expand the preschool we started," she added. "I was thrilled to continue our collaboration with this creative approach to teacher education."
The grant has allowed the preschool to add a second classroom, virtually training teachers, and procure child-size furniture and developmentally and culturally appropriate materials made by Burundian carpenters and artisans.
Virtual Teacher Training
Six App State faculty provided teacher training in the areas of early childhood education, health education, nutrition education, and reading education:
Dr. Dionne Sills Busio, assistant professor of child development
Dr. Tracy Goodson-Espy, professor of elementary education
Dr. Terri Mitchell, associate professor of health education
Edith Mubanda, retired instructor of nutrition
Dr. Rebecca Payne Jordan, assistant professor of reading education
Rhonda Russell, lecturer of child development
For Russell, it was a very rewarding experience: "The teachers have a great desire, passion and commitment to learning about children and ways they can become better teachers."
"They were curious, asked me questions and were so thankful that we took our time to talk with them," she added.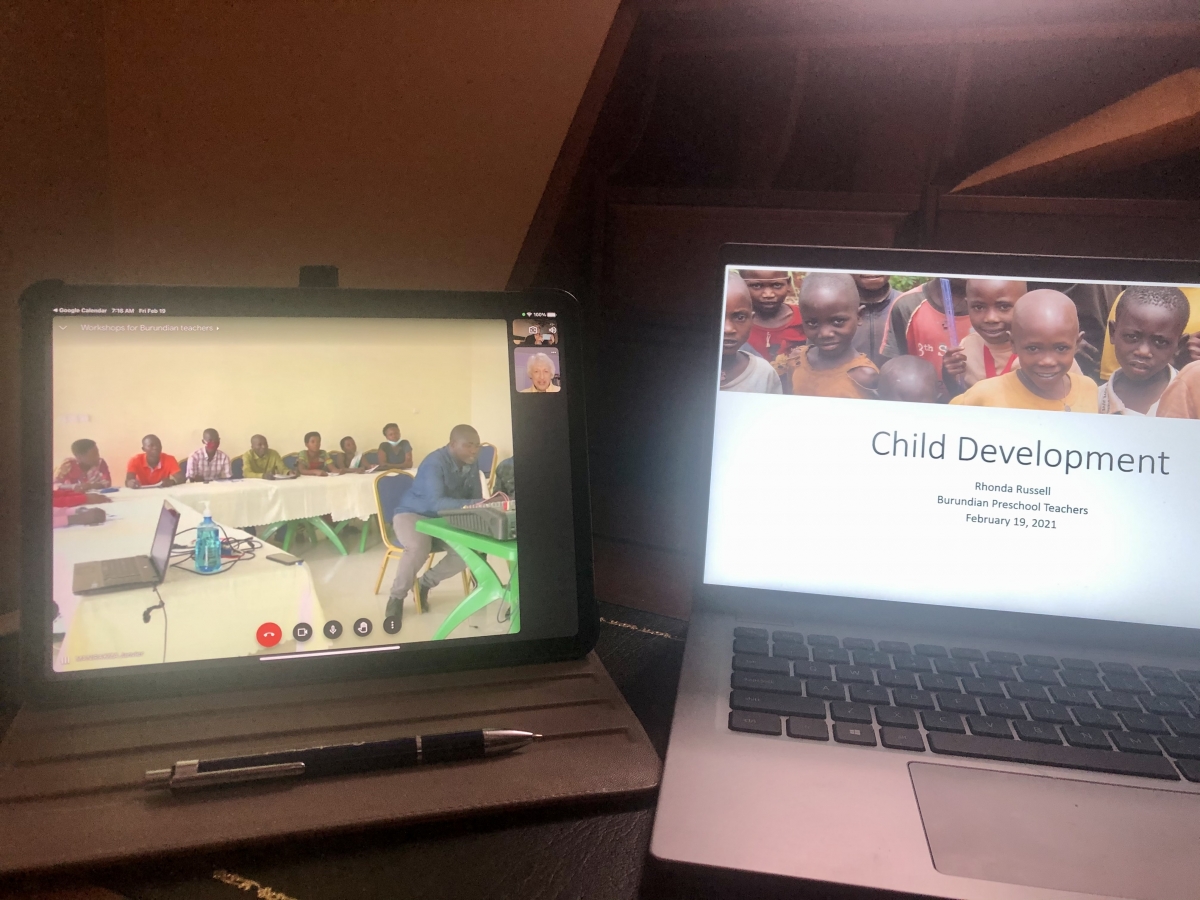 Rhonda Russell presents on Child Development for the virtual teacher training. Photo submitted.
"I had to practice what we tell our pre-service teachers: tailor your instruction to a specific audience and environment," noted Goodson-Espy. "This means meeting your students where they are, appreciating what they already know, pointing them to concepts that are crucial for them to understand, and supporting them in developing those understandings."
Eight teachers and one director completed the teacher training program. The virtual training sessions were recorded for future preschool training in Burundi.
About Dreaming for Change
Dream for change is a grassroots organization founded by Manirakiza and includes five programs:
Nutrition,
Kitchen Gardens,
Women's Entrepreneurship,
Rural Girls' Scholarship Program, and
the Butanuka Community Preschool.
Green and Manirakiza have raised funds to build the two modules of the new preschool, which will house two classrooms for 56 children. Each classroom will have two trained teachers and one teacher assistant.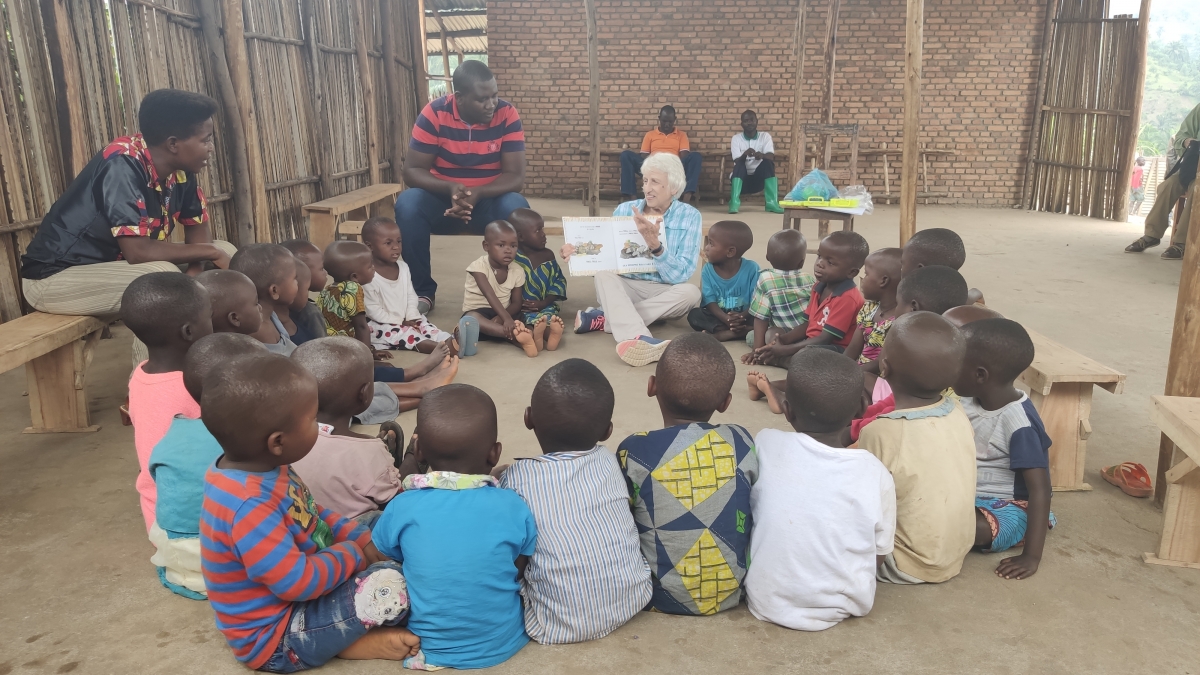 Connie Green reads to students at the school during her visit in 2020. Photo submitted.
"As of today, the first module of two classrooms is 80% complete and they started the second module last week," said Green. "After the preschool buildings are complete, we would like to build a playground and a proper kitchen for preparing the children's meal and for use in the nutrition program of Dreaming for Change."
"If it is feasible, I hope to return to Burundi this fall to see the new school and work with the teachers in person," she added.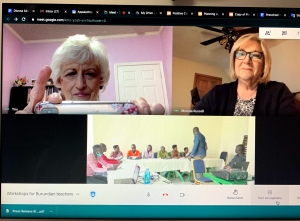 Tags: