Dr. Holly Thornton, a professor in the Department of Curriculum and Instruction in Appalachian State University's Reich College of Education (RCOE), has published a book titled "The It Factor: What Makes a Teacher Great" with Sense/Brill publishers.
The book builds on Thornton's research on educator dispositions spanning over twenty years. It examines and defines teacher dispositions using the Dispositions in Action framework (Thornton, 2004) and includes teacher voices as they describe what these dispositions look like in their practice. The "It Factor" offers tools to assess, evaluate and cultivate desired responsive dispositions in practicing teachers and teacher candidates.
Middle level teachers working as clinical educators authored and contributed chapters as exemplars of each of the responsive dispositions illuminated by Thornton's research. It includes guide and reflection questions to facilitate discussion about the topic and build understanding, as readers engage in the book to conceptualize classroom evidence-based teacher dispositions.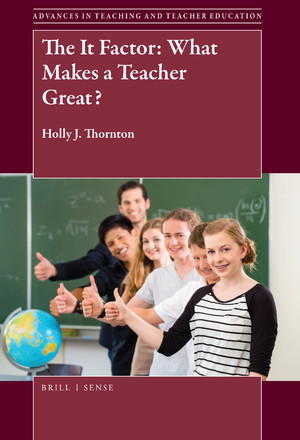 Thornton earned a Ph.D. in educational policy and leadership and an M.S. in curriculum, instruction and professional development, and a B.S. in education from The Ohio State University. She specializes in middle grades education and serves as director of Appalachian's graduate certificate in middle/secondary education. She joined the RCOE faculty as an associate professor in 2006. She was promoted to professor in 2017.
Prior to coming to Appalachian, Thornton served as head of the Department of Middle/Secondary Education at Armstrong Atlantic University, associate professor and middle grades program director at the University of North Carolina at Greensboro and as an assistant professor, associate professor and middle grades program coordinator at Augusta State University. She is also a former classroom teacher and educational consultant.
Thornton is a prolific author, who has published numerous articles in peer-reviewed publication, and a sought-after presenter at regional and national conferences. In addition, she has been heavily involved with leadership in middle grades education - notably she serves on the Association for Middle Level Education (AMLE) board of trustees and as a member of the North Carolina and Georgia middle level associations' executive boards.
Her research centers on issues of teacher quality and educator dispositions, school reform movements, with a particular interest in Professional Development Schools, and the cultivation of best practices through the development of student and teacher voices.
References
Thornton, H. (2004). "Assessing dispositional standards: What do they mean in practice?" Current Issues in Middle Level Education. 9(2)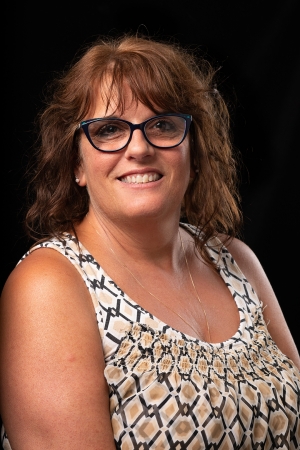 Tags: