The Reich College of Education's (RCOE) Mathematics and Science Education Center, Public School Partnership, and Office of Field Experiences are hosting the inaugural IDEA-CON 2020 Virtual Conference beginning Thursday, July 30, 2020, through Friday, July 31, 2020. The online event provides participants with dozens of pre-recorded sessions on teaching, learning, and leadership as well as four plenary experiences that focus on equity and inclusion.
The purpose of IDEA-CON 2020 is to provide a model virtual conference for equity and inclusion in online teaching, learning, and leadership, particularly related to PK-12 education and teacher preparation. Participants will enjoy the flexibility of IDEA-CON, as they are provided access to pre-recorded sessions July 30-31 but retain access to those materials for up to four months for a true "learn at your own pace" conference. Events on July 30-31 will also include opportunities for online discussion boards, access to a dedicated Facebook group just for conference participants and presenters, and fun raffles of teaching materials.
Plenary and panel speakers will be live via Zoom and will focus on a variety of topics related to equity and inclusion. Featured speakers/panelists include:
Kisha Clemons, Principal at Shuford Elementary, Newton-Conover Schools, NC
Susan Hedges, Assistant Professor, Department of Reading Education and Special Education, Appalachian State University
Brandy Bryson, Associate Professor, Department of Leadership and Educational Studies; Director of Inclusive Excellence, Appalachian State University
Tasha Hall-Powell, Principal, Academy at Middle Fork, Walkertown, NC
Robert Berry, Samuel Braley Gray Professor of Mathematics Education, University of Virginia
Matthew Thomas Reid, Assistant Professor, Department of Leadership and Educational Studies, Appalachian State University
Conference participants can request certificates for renewal credits, and best of all, this conference is FREE!
Registration information can be found at https://msec.appstate.edu/IDEA-CON2020.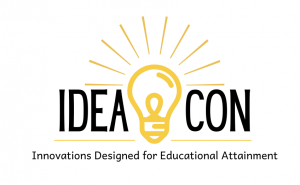 Tags: