The Reich College of Education's James Center for Student Success and Advising coordinates monthly volunteer opportunities for Appalachian Community of Education Students (ACES) students at local, charitable organization Hospitality House, the only 24-hour homeless shelter facility, outside of domestic violence facilities, for seven rural North Carolina mountain counties (Watauga, Avery, Wilkes, Ashe, Alleghany, Mitchell, & Yancey).
ACES is a four-year scholar program for future teachers focusing on mentoring, leadership, service, and personal and professional development. Volunteering at Hospitality House is one of many service opportunities available to ACES members during their time at Appalachian State University.
ACES members, under the guidance of James Center University Program Associate, Melissa Isaacs, prepare the evening meal and serve Hospitality House guests. The evening meal is open to anyone in the community, not only those seeking overnight or long-term shelter.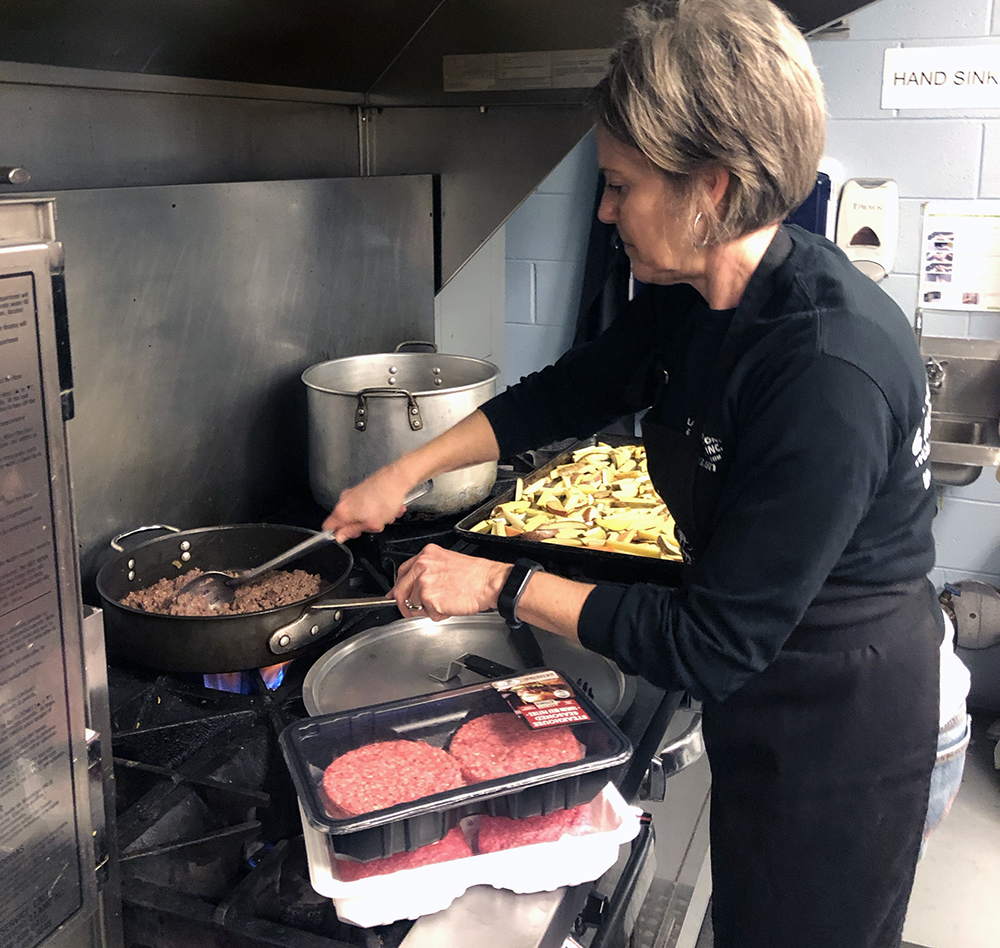 Isaacs helps prepare the main course for the evening, sloppy joes. Photo submitted
Isaacs shared that she and the students arrive at Hospitality House mid-afternoon and must be ready to serve at 5:30 p.m. They first take a quick inventory of available dry goods and frozen and fresh ingredients. They then plan a menu and everyone begins preparing dishes for the meal.
"Our good manners quickly go out the window as we bump into each other and reach across each other to prepare the meal," joked Isaacs, noting that the kitchen and timeline are both tight.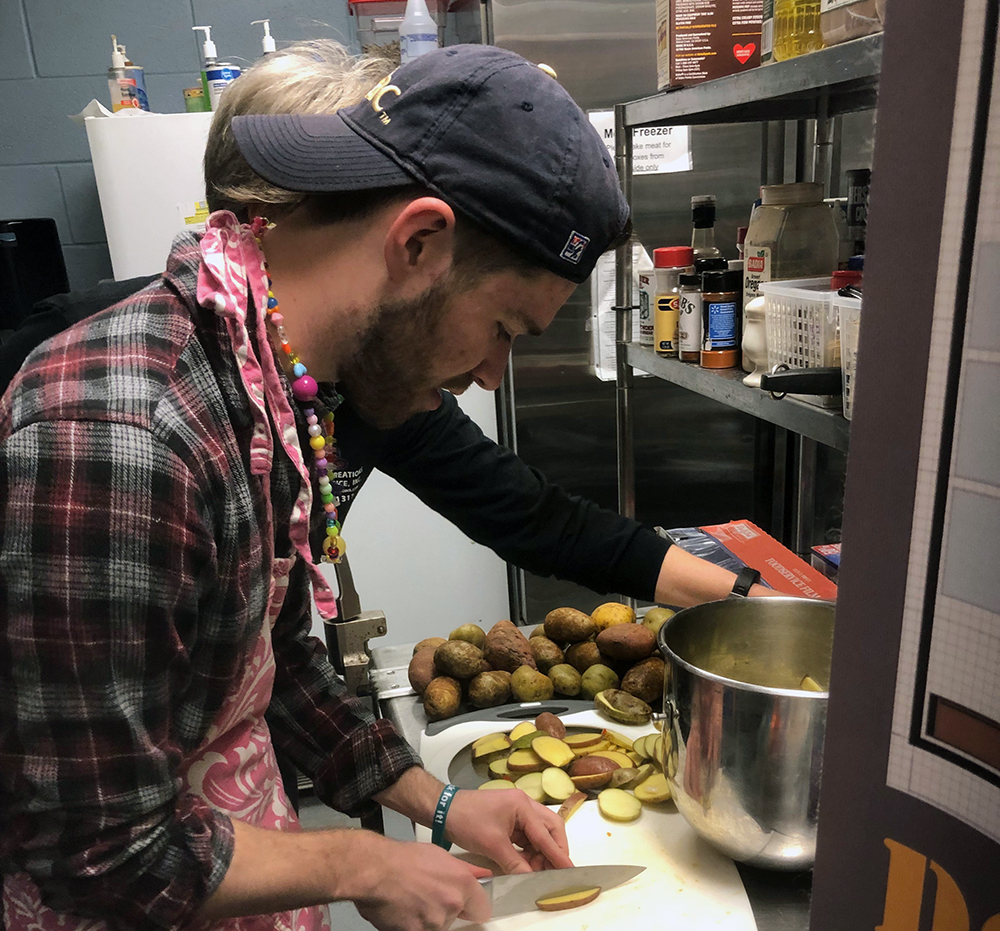 Alex Olinger hand cuts russet potatoes and sweet potatoes to home-baked french fries. Photo submitted
As service approaches, the volunteers put the finishing touches on their dishes - working to make everything both visually appealing and tasty - and taste-test each other's creations.
Isaacs shared that even when the students are hesitant, she does require that everyone taste the prepared food because she "would not want to serve anything that does not look good and taste good."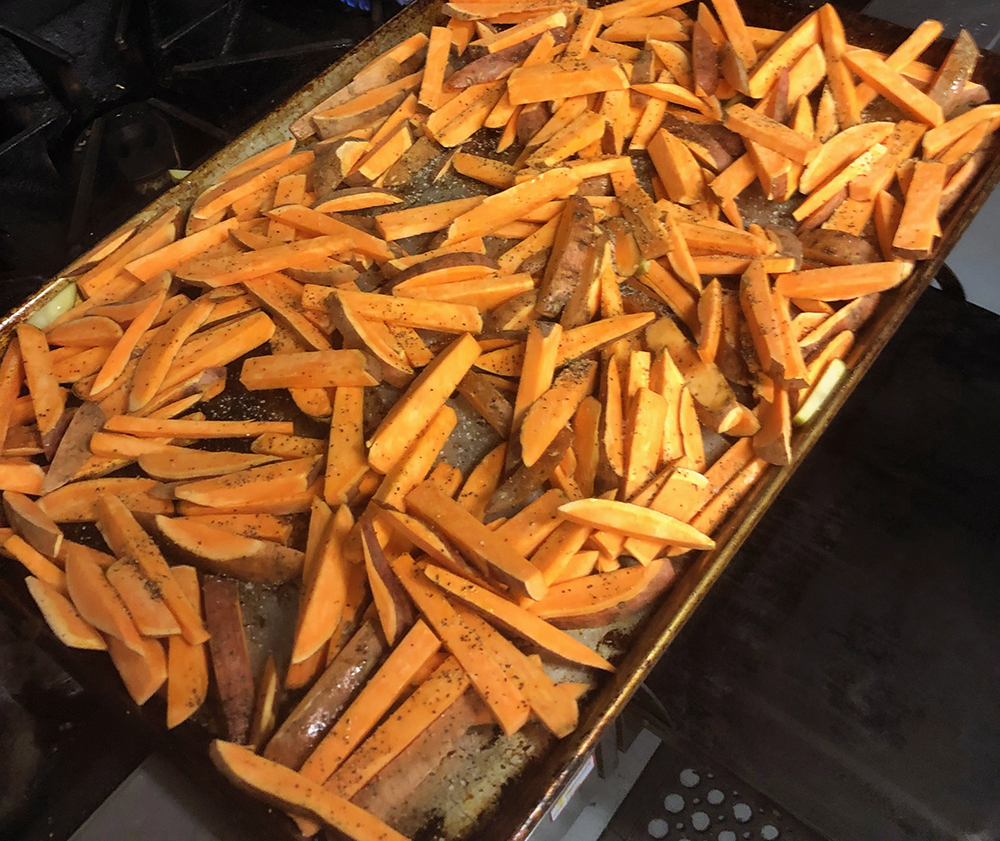 Hand-cut sweet potato fries are ready to bake. Photo submitted
The most recent volunteer group included six first-year ACES members:
Savannah Clark, a child development (birth through kindergarten) major from Hudson, North Carolina
Kaitlyn Edmiston, an elementary education major from North Wilkesboro, North Carolina
Nicole Hernandez, a history secondary education major from Mount Airy, North Carolina
Elizabeth Jenkins, a child development (birth through kindergarten) major from North Wilkesboro, North Carolina
Alex Olinger, an elementary education major from Charlotte, North Carolina
Ashley Willingham, a special education major from Matthews, North Carolina.
They volunteered on Wednesday, February 20.
Isaacs said, "Because these students are pursuing careers in education, working at Hospitality House serves two purposes: 1) they are able to engage with families whose children attend local schools and 2) as increasing numbers of in-service teachers encounter students who live or have lived in shelters, this experience will better equip ACES members to understand these challenges and to connect their future students with resources."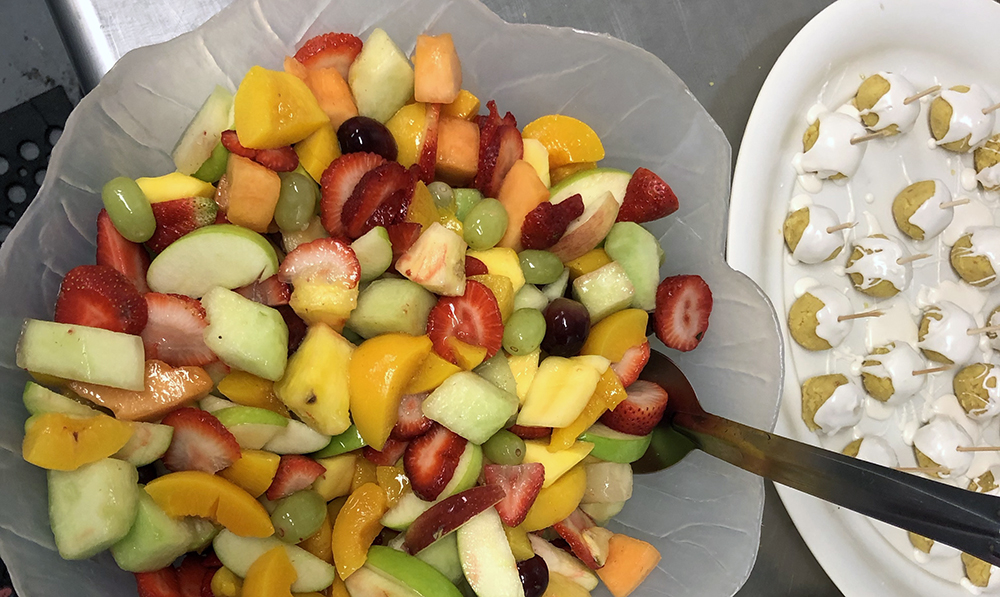 A colorful fruit salad and cake pops, that were a huge hit with the children in attendance. Photo submitted
She added that volunteering at Hospitality House also helps ACES members initiate conversations and ask questions about food insecurity.
"These students realize that they are fortunate," said Isaacs. "Most if not all have never worried about where their next meal will come from."
She added that the students really enjoy the experience and always leave wanting to return and volunteer again. The next visit is scheduled for Wednesday, March 20. For more information or to get involved, contact Melissa Isaacs.
About the James Center for Student Success and Advising
The James Center for Student Success and Advising, named for donors Steve and Judy James, is located on the first floor of the Reich College of Education. The James Center works to recruit, advise, provide professional development, and retain teacher education majors during their tenure at Appalachian State to ensure success for a career in education.
About the Hospitality House
The mission of Hospitality House is to rebuild lives and strengthen community by providing a safe, nurturing, healthy environment in which individuals and families experiencing homelessness and poverty-related crises are equipped to become self-sufficient and productive.
Contributed by Melissa Isaacs and Kelly Dancy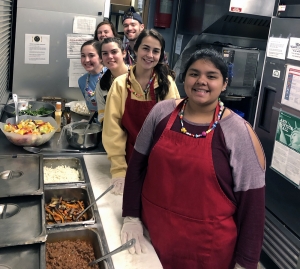 Tags: