Looking for a little creativity and fun this semester? The Reich College of Education's James Center for Student Success and Advising is hosting the JC Cafe Open Mic series this spring 2021 semester. This is an opportunity to develop creative capacities to share with others.
Dates: Jan. 26, Feb. 23, Mar. 23, Apr. 13
Time: 5:30 - 6:30 pm
Location: Online (Zoom link)
"Educational theorist Maxine Greene shares, 'A teacher in search of her/his own freedom may be the only kind of teacher who can arouse young persons to go in search of their own'," said Mel Falck '14, an academic advisor in the James Center, doctoral student, and facilitator for the series. "What else are the arts than a liberatory practice of freedom in self-expression?"
"At the JC Cafe, we are fostering a warm and supportive community artful space where students, staff, and faculty are invited to share their respective creative processes of poetry, song, dance, or other artistic modalities," noted Falck. "We look forward to creating with you!"
Questions? Contact Mel Falck.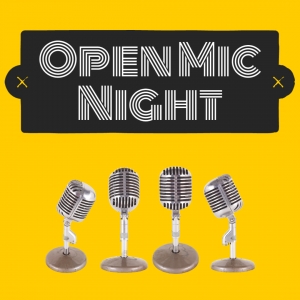 Tags: