Jeff Bates, a second-year graduate student in the College Student Development program (Department of Human Development and Psychological Counseling), received the Graduate Student of the Year Award at the Association for Student Conduct Administration (ASCA) annual national conference, held February 21-24, 2018 in Jacksonville, Florida.
The ASCA Graduate Student of the Year Award is intended to recognize a graduate student who has demonstrated excellence in the past year. Candidates for this award must be currently enrolled as a graduate student.
Bates was nominated for this award by Judy Haas, Associate Dean of Students at Appalachian State University, and James Lorello, Associate Director in the Office of Student Conduct.
Bates was selected as the winner because of his:
engagement with opportunities to develop networks of professionals;

demonstrated commitment to engaging with ASCA;

leadership and service to ASCA;

demonstrated excellence at his institution and ASCA.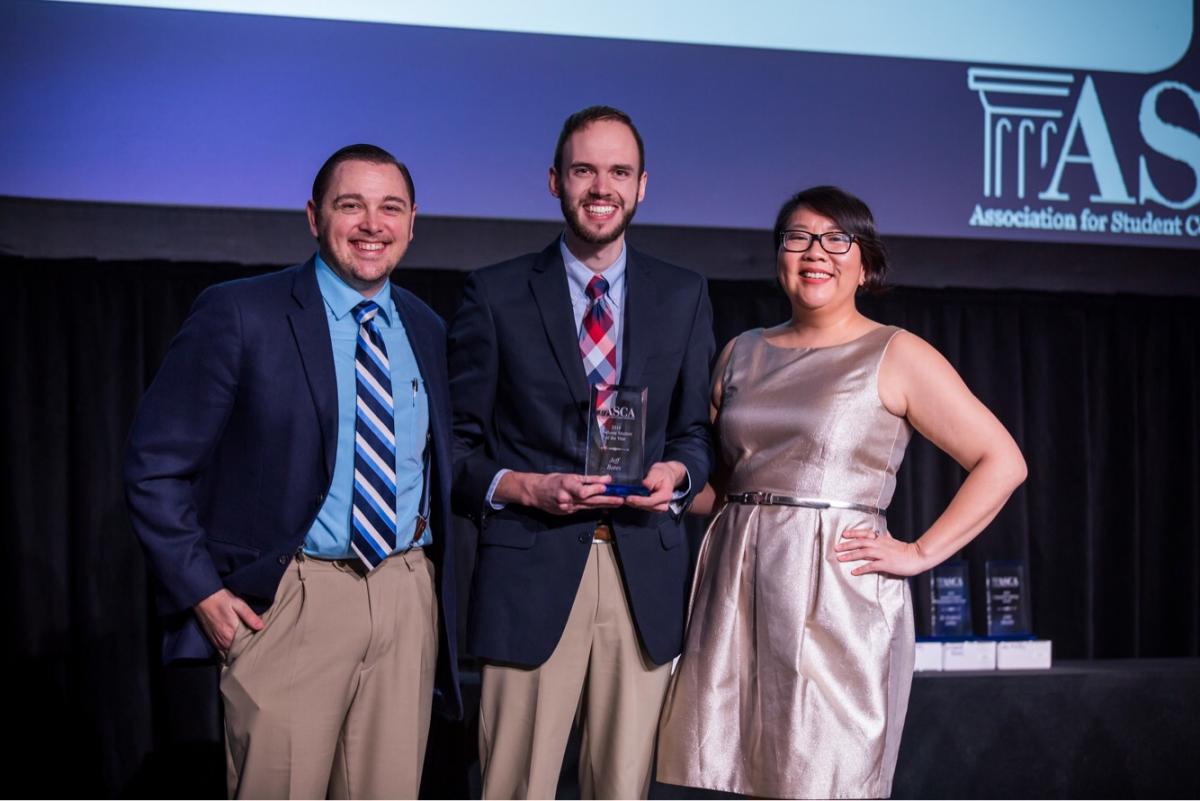 Jeff Bates accepts the Graduate Student of the Year Award at the ASCA annual national conference. Photo submitted.
Bates, originally from Pine Grove, Pennsylvania, is in his second-year of the College Student Development program. He graduated with a B.S. in early childhood education and special education from Lebanon Valley College in May 2016.
Since coming to Appalachian, Bates has been active both in University Housing, where he served as a Graduate Assistant for Residential Education, and in the Office of Student Conduct, where he completed an internship. He has also been active with campus groups and organizations, including:
Residential Curriculum Advisory Group

College Student Development Association

Graduate Student Association Senate

Student Success Team
His assistantship with University Housing allowed Bates to develop and implement academic programming, develop supervisory and advisory skills, build relationships with campus faculty and staff, and work on assessment projects. His work with the Office of Student Conduct provided similar experiences as well as the opportunity to develop new training resources for the student conduct board.
Bates currently serves as the Interim Coordinator for Residential Student Conduct in the Office of Student Conduct and Academic Integrity at the University of South Carolina. There he is responsible for reviewing residential conduct reports, as well as responding, resolving, and following up with behavioral concerns.
In addition to ASCA, he is a member of the National Association of Student Personnel Administrators (NASPA) and North Carolina Housing Officers (NCHO). He actively seeks opportunities to view student affairs work through a new and critical lens and has presented some of those lessons to professionals at national conferences throughout his time as a graduate student.
About the College Student Development Program
Appalachian's 48-hour Master of Arts degree in College Student Development prepares students for work in a broad range of student affairs functions, including residence life, student activities, multicultural student affairs, leadership, orientation, academic advising, outdoor programs, service-learning and student conduct. The program combines theoretical frameworks and practical experience for a comprehensive educational experience that prepares you for this complex and changing field.
All students are encouraged and assisted in adopting a set of personal values and sense of educational purposefulness, which will enable them to lead their institutions with intention and in accordance with the building of humane and inclusive communities.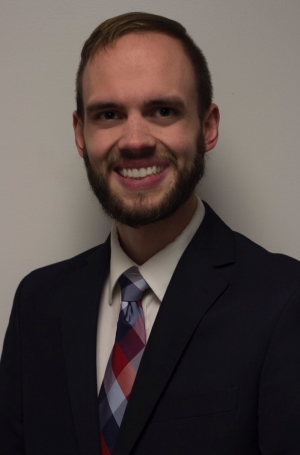 Tags: