Laura Brooks (née Snipes), originally from Wilkesboro, North Carolina, was named North Carolina Regional Teacher of the Year for the Northwest Region. She said receiving this honor was very humbling: "As a student, I had so many wonderful teachers who inspired and made me the teacher I am today. I also work with amazing teachers who work extremely hard to inspire and motivate students everyday. I am fortunate to represent all teachers who give their hearts and souls daily to the students in their classrooms."
Brooks completed her bachelor's degree in mathematics from Elon University in 2006, and then completed her master's degree in professional school counseling from Appalachian State University in 2014. Currently, she teaches high school math at Wilkes Central High School in Wilkes County, North Carolina. She is also the co-chair of her school's ACT committee, the adviser for her school's Junior-Senior Prom Committee, and a member of her school's Positive Behavioral Interventions and Supports (PBIS) Team, which is a multi-tiered approach to social, emotional, and behavior support.
Impacting Education in Her Community
Brooks makes an impact on education beyond the classroom, though. "I care deeply about my students and the education they are receiving," she said. "Students are successful when they know they matter, have value, and can contribute positively to society. Because every teacher plays such an important role in the life of each student, I also care deeply about teachers and the future of our profession."
Brooks also serves as a clinical educator by hosting student interns and student teachers from Appalachian in her classroom. Her advice to these future teachers: take advantage of every experience and opportunity both inside and outside of the classroom at Appalachian State University. "From tutoring students to attending cultural events, the more we learn about others and the way others learn, the better we will be able to connect and relate to students in our classrooms," she continued.
Family of Mountaineers
Brooks's grandparents, parents, sister, and husband are ALL Appalachian graduates. "Appalachian has helped us use what we have learned to have a positive impact on society."
Brooks noted, "I chose to receive my Masters of Arts in Professional School Counseling from Appalachian because of the compassion the professors showed me as an individual, as well as the myriad of opportunities they provided me that have made me a more well-rounded and understanding person."
First Teach
Brooks said every teacher she has had from kindergarten to her masters program is her teacher hero. She would observe her teachers and learn from them as much as she could, including as a young child re-teaching the lessons during playtime and even dressing like her favorite teacher.
She said, "As a student, I watched and learned from the rapport and teaching styles of all my teachers. As a teacher, I try to never forget that every single student is watching and learning from everything we say and do each and everyday. Therefore, it is important that all teachers recognize the power and influence they have each day in their classrooms."
"I would not be the teacher that I am without my graduate degree. It is not the math concepts that I have taught my students that have been the hallmark of my classroom, but the rapport and connection that I have developed with each student and each colleague as we all work together to educate the student as a whole person. I truly care about my students and want them to always know they are truly valued as individuals. I feel the most rewarded about teaching when I see former students outside of school. We do not talk about the math I taught them, but I am instead always amazed about how excited they are to share with me their successes. They are proud to tell me about college, a new job, or even introduce me to a spouse or child of their own. My students are successful because they know they matter and are cared about."



About NC Regional Teacher of the Year
Nine teachers across the state of North Carolina have been selected as Regional Teachers of the Year to compete for the title of the Burroughs Wellcome Fund North Carolina Teacher of the Year, to be announced April 12th. Read here to learn who was selected from which region and the history of the North Carolina Teacher of the Year award.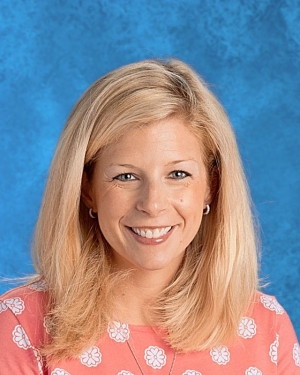 Tags: