A recent collaboration between Appalachian State University's Academy at Middle Fork and the Reich College of Education's (RCOE) Department of Human Development and Psychological Counseling (HPC) has proven beneficial for students in both areas.
Dr. Amy Milsom, chair of HPC, contacted the Academy to propose an opportunity for students to work together on navigating social situations and managing emotions in difficult circumstances, particularly those brought on by the COVID-19 pandemic.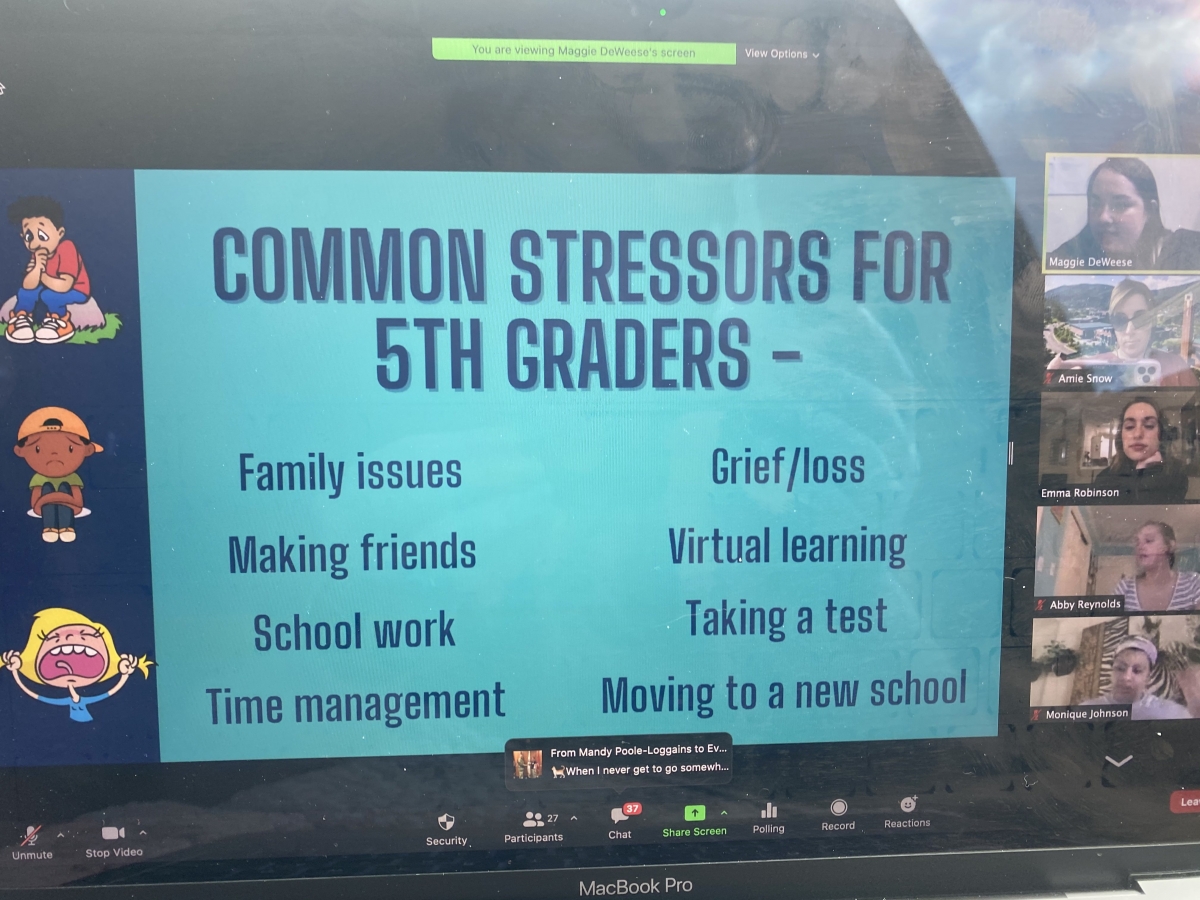 HPC and 5th grade Academy students discuss common stressors.
HPC houses four degree programs, including professional school counseling (PSC) and clinical mental health counseling (CMHC). Ten students in the PSC and CMHC programs paired up to develop and deliver 15 virtual lessons. Topics ranged from stress management to self-esteem to gratitude.
"During COVID we realized that our students would need additional support with navigating their social-emotional needs," said Dr. Amie Snow, Director of Curriculum and Instruction at the Academy.
The HPC students partnered up with different grade levels to read stories and hold discussions. There were also activities where students could share their thoughts and receive encouragement.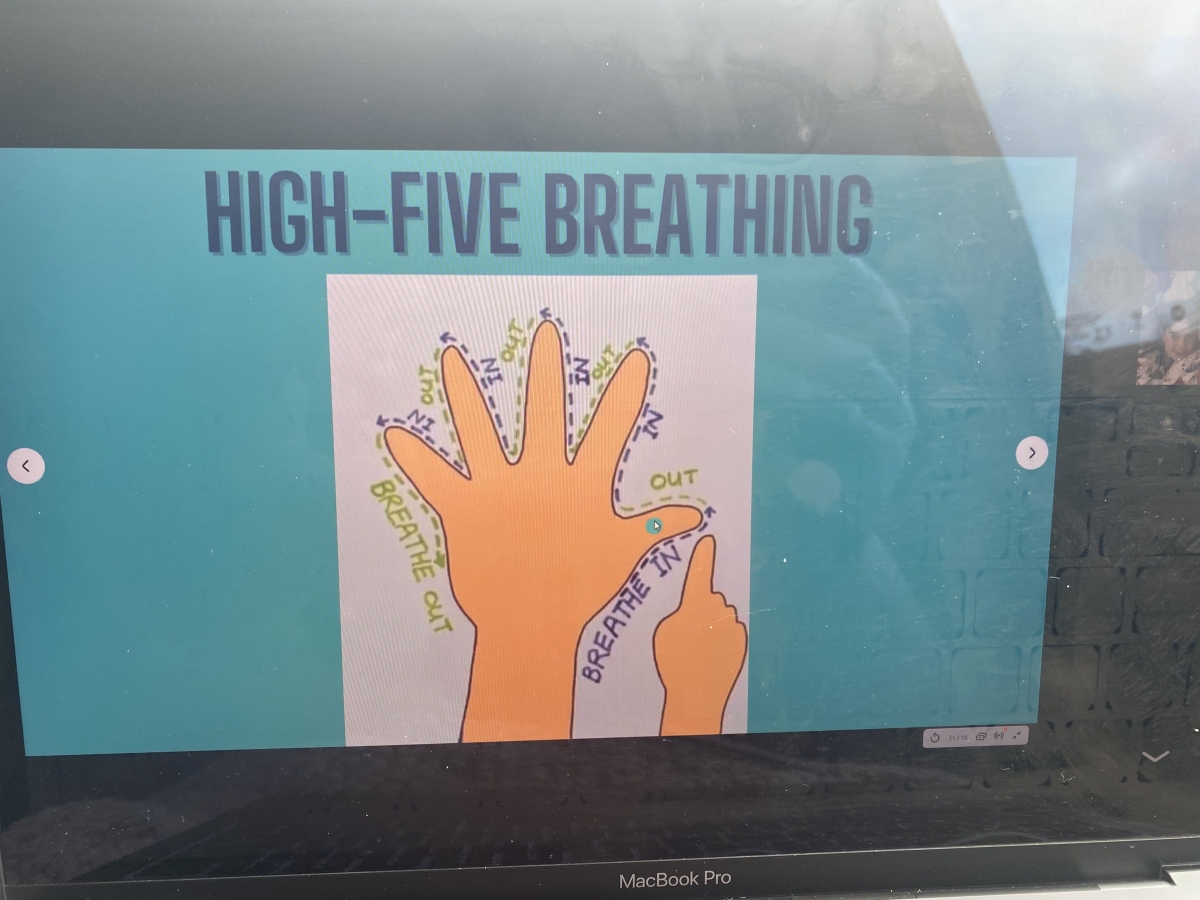 HPC and Academy students discuss breathing techniques.
Karla Katibah, from Charlotte, North Carolina, is a graduate student in the PSC program. She appreciated the opportunity to collaborate with her classmates in the CHMC program and the students at the Academy.
"What was so wonderful about this experience was the ability to engage with students that had different life experiences than the students I was currently serving in Watauga," she added.
These experiences gave Academy students an opportunity to hear different perspectives as well. Academy students learned about managing emotions and seeking courage within books and stories they read.
Many of the Academy students noted that learning how to deal with stress helped them prepare to do well in school each day.
As App State's lab school, the Academy partners with many of the departments housed in the RCOE as well as those across the university. Because the Academy is located in Walkertown, North Carolina, it can be difficult for university students to travel to the physical location to complete on-site field experiences. Because the COVID-19 pandemic has moved many of these experiences online, the counseling students were more easily able to work with the Academy students.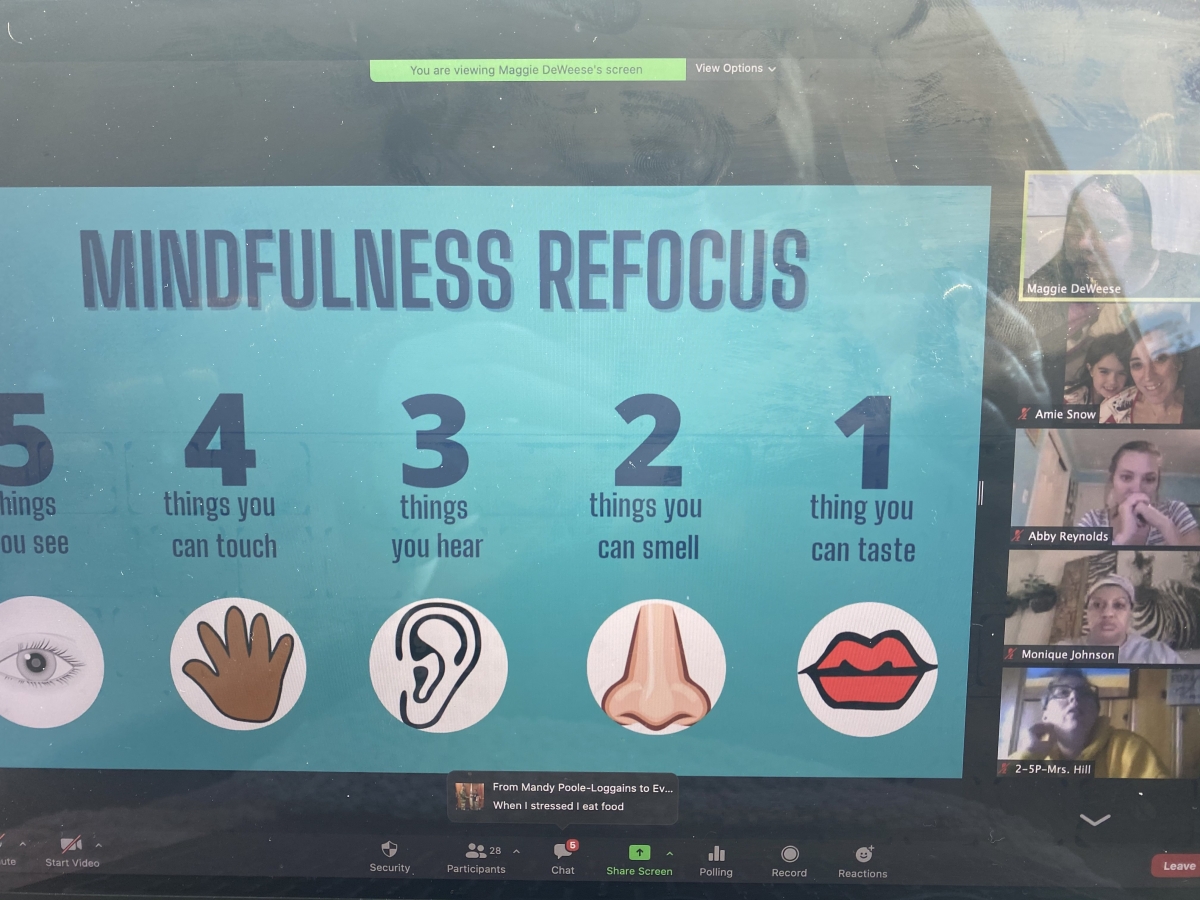 HPC and Academy students discuss mindfulness.
"Through this new virtual world, we were able to connect with the students and staff while still being in Boone, which is something I wouldn't have thought possible before 2020," noted Katibah.
The results were fruitful and benefited students at both the elementary and graduate levels.
"The K-5 students seemed very engaged and seemed to grasp the concepts we were exposing them to," said Milsom. "Many teachers also expressed appreciation."
"What I hope others might have learned is the value of school counselors and having opportunities in schools to help students develop social-emotional skills," added Milsom.
This experience has also encouraged future collaboration between areas at the university.
Contributed by Alex Peoples
In an effort to document innovative changes implemented in teaching, working, and learning in response to COVID-19, the Reich College of Education has created the Lessons Learned Project. Faculty, staff, students, alumni, and community partners are invited to share their lessons learned and good practices that have emerged during the pandemic.
If you have succeeded in cultivating a unique response to COVID-19 and its effect on education, counseling, and/or leadership, please reach out to the Lessons Learned Team so that your story can be shared with the RCOE community. Email Alex Peoples at peoplesaj@appstate.edu.