Miranda Lim, originally from Gibsonville, North Carolina, has been inducted into the Cratis D. Williams Society of Outstanding Graduates.
The society is designed to include each year's top graduates of the Cratis D. Williams Graduate School at Appalachian State University – approximately the top 2%. Students are chosen based upon their academic performance, their engagement in their discipline, and their potential for leadership.
Lim graduated in December 2017 with an M.A. in Educational Media (Online Learning and Professional Development); her class numbered approximately 400 students.
She said, "I'm thrilled to be invited to be a part of the Cratis D. Williams Society! It is an honor, and I am so appreciative to be a part of such an exceptional graduate program."
Lim earned a B.A. in economics from the University of North Carolina at Greensboro (UNCG) in 2010. She worked as an instructional designer in the private sector before accepting an Instructional Technology Consultant (ITC) position at UNCG in 2014. She began graduate studies at Appalachian in January 2016.
Why Appalachian & Educational Media
Explaining why she selected Appalachian for graduate school, Lim said:
"…before pursuing my master's degree, I relied on on-the-job training, relationships with mentors, and professional development opportunities to get up to speed on trends in instructional design and educational technology. I wanted to learn the 'why' behind the 'what' of my work, so I searched for a graduate program that would let me continue with my career while taking classes."
Lim liked that the Educational Media program is fully online, because she works full time, has a family and travels a lot. She needed classes that she could take anywhere, anytime. She selected the Online Learning and Professional Development concentration because it fit best with her career goals; however, she enjoyed her electives in the other concentrations, which offered a broader industry perspective and introduced her to professionals from different backgrounds.
Faculty members from the Department of Leadership and Educational Studies nominated Lim for the Cratis D. Williams Society of Outstanding Graduates.
About her, they said that she was "a real joy to have in class" and that she "consistently demonstrated excellence in her work ethic and community interactions within the class."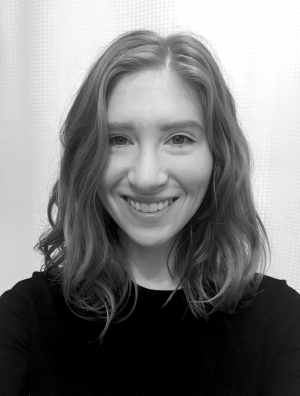 Tags: