Dr. Peter "PJ" Nelsen, a professor in the Department of Leadership and Educational Studies at Appalachian State University's Reich College of Education (RCOE), has been named assistant department chair. His appointment began in July 2021.
Nelsen earned a Ph.D. in philosophy of education, M.S. in experiential education, and B.A. in English all from the University of New Hampshire.
Prior to the faculty at App State, Nelsen was a trainer and consultant leading workshops in team building, leadership development, and experiential adventure education for both Project Adventure, Inc. and the University of New Hampshire's Browne Center for Innovative Learning.
Additionally, he led wilderness trips (backpacking and canoeing) and facilitated leadership and team-building courses using adventure activities such as rock and ice climbing, challenge courses, orienteering, and white water paddling for organizations such as The Outdoor Centre of New England, YMCA Camp Takodah, and The Hurricane Island Outward Bound School. He also directed two high school adventure education programs, taught high school English, and ran a drop-out prevention alternative high school program.
Nelsen currently teaches social and philosophical foundations of education and is a Mindfulness Faculty Fellow, where he works with others across the university to offer mindfulness courses to students.
His research interests focus on needs-based ethics as well as how empathy and nonviolence can be vital components for creating understanding and connection across deep division and conflict. Neslen currently co-edits the interdisciplinary academic journal, Democracy & Education, and has published on topics of social justice, ethics, and democratic education.
"My desire to facilitate meaningful conversation across differences in a variety of settings propelled me to explore a body of work founded by Marshall Rosenberg, Ph.D., called Nonviolent Communication (NVC)," noted Nelsen. "I found his approach aligned with my educational commitments and helped me align the process-focused team-building work that infuses adventure education with my teaching about social justice topics in my classrooms and work with others."
Nelsen is currently a trainer certification candidate with the Center for Nonviolent Communication.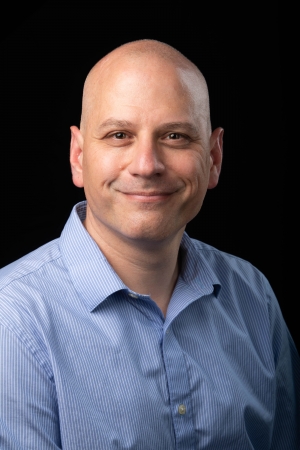 Tags: