Are you missing a piece of the puzzle?
Start now to complete your career picture as an Education Professional! Make plans to attend the Professional Presence Series. Workshops designed to prepare you for presenting a professional picture as you apply for scholarships and professional positions. Start putting the pieces together now – don't wait!
Series Schedule:
Wednesday, February 13 / 4:00 pm - 5:00 pm
How to Write a Resume and Cover Letter that Connects
Wednesday, March 13/ 4:00 pm - 5:00 pm
Interviewing: A Chance to Demonstrate How you Fit
Wednesday, March 27/ 4:00 pm - 5:00 pm
Linking the Pieces: Networking, Using Social Media and Putting Together a Job Search Plan
Wednesday, April 10 / 4:00 pm - 5:00 pm
Complete the Picture with your Professional Presence: Professional Attire and Etiquette Tips
All workshops will be held in RCOE, 124A.
Questions? Contact Maureen Cathey, Career Counselor for Education.
Presented by Career Development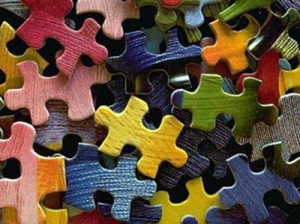 Tags: