On Tuesday, June 14, 2022, the Reich College of Education's Public School Partnership hosted an Innovation for Equity Expo, which included presentations from the 11 school districts and three schools, as well as six business sponsors. The purpose of the event was to showcase innovative ideas and practices schools are implementing to meet the needs of students and their communities.
"I was so very proud to be among such creative, passionate, and devoted innovators," said Dr. Betsy Rosenbalm, director of the Public School Partnership. "Each speaker brought such unique and valuable assets to our event, and I hope to continue to support their innovations as we move into a new school year and beyond!"
The presentations ranged from creating a career center at the high school to providing online options for students and families to increasing the principal pipeline. A full list of topics and presenters is below.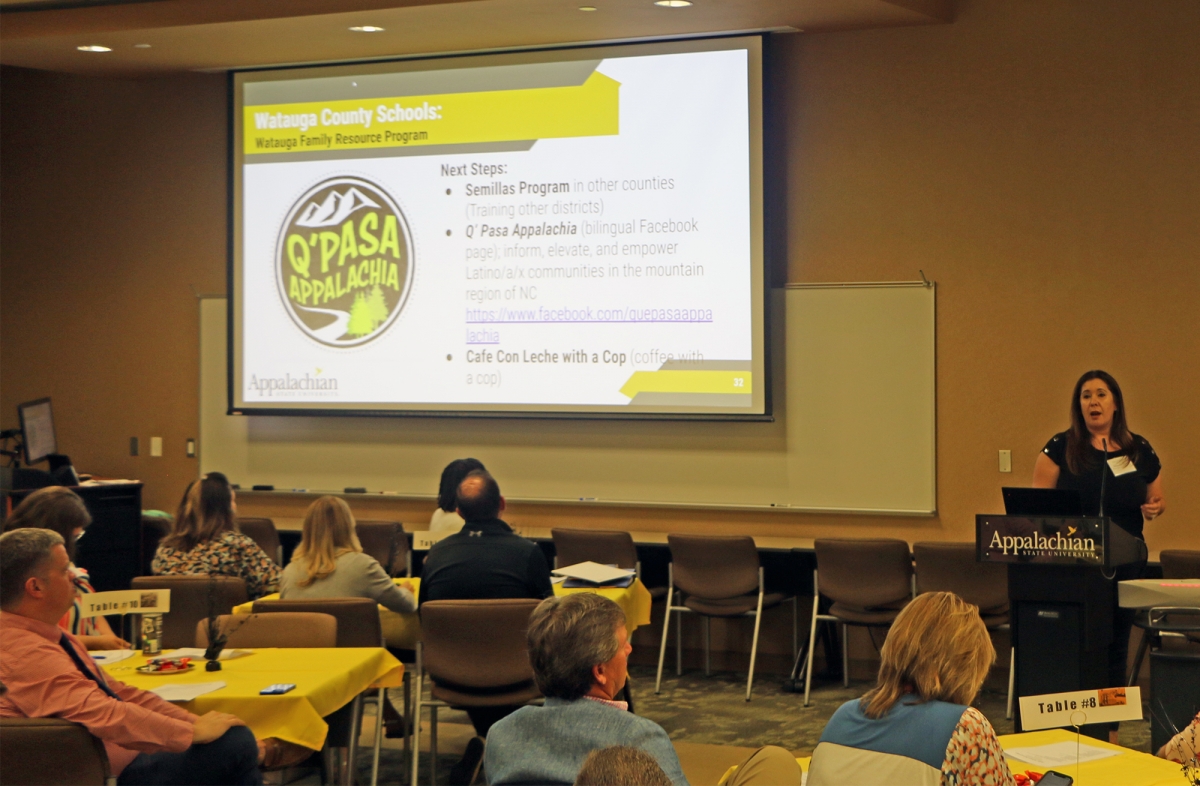 "Being invited to the Innovation for Equity Expo opened the doors and the hearts to so many ideas to be presented and be heard," said Yolanda Adams, the Family Resources Coordinator at Watauga County Schools. "Every presentation highlighted the great importance and passion of each organization, business, and school."
Wilkes County Schools Director of Federal Programs and Career and Technical Education (CTE), Dr. Joe Bullis, wanted to learn more about Adams' Family Resource Program. "We would be interested in the Semillas Program and are considering a bilingual Facebook CTE page."
"In addition, we were inspired to learn about the CTEatery from Caldwell County Schools CTE, which included the food truck and trailer innovation as it related to the culinary pathway," added Bullis. "The contest and survey that included all stakeholders to generate the name, menu, locations and times were great ideas. These innovative concepts resonated with our CTE future vision."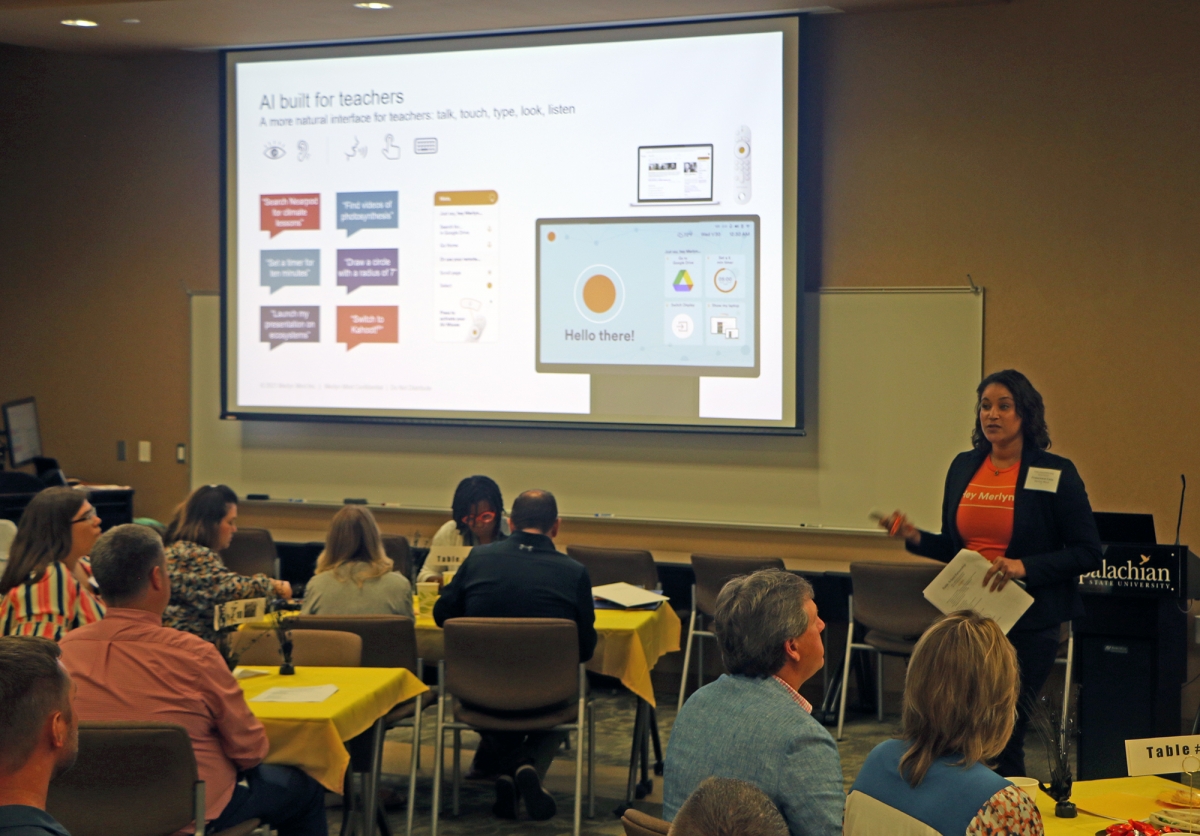 The business sponsors also presented ways they are impacting the community and schools:
Blue Ridge Energy - awarding grants to increase collaboration between schools and businesses.
GoogleLNR - awarding grants to increase collaboration between schools and businesses.
Merlyn Mind - integrating technology in the classroom in a seamless way.
Participate Learning - building students' competencies into global citizens and leaders.
Protobot with Open Way Learning - providing creative ways to generate and brainstorm ideas.
Skyline/Skybest - maintaining broadband access to the region and awarding scholarships to area students.
Full list of topics and presenters:
School District

Innovation Idea

Presenter(s)

Alexander County

CTE Innovation – Career Center

Crystal Hoke, CTE Director

Alleghany County

Appalachian Studies Course

Heath Vogler, 6-12 Curriculum/CTE Director

Appalachian State University Academy at Elkin

School within a School: An Innovative Intervention

Emma Hatfield-Sidden, Principal




Hannah Reeder, RCOE Assistant Dean and Director of Lab Schools

Appalachian State University Academy at Middle Fork

Re-envisioning our mission: Innovation, Inclusivity, and Intentionality

Amie Snow, Interim Principal




Hannah Reeder, RCOE Assistant Dean and Director of Lab Schools

Ashe County

Innovative Hiring





Julie Taylor, K-12 Curriculum and Federal Programs Director

Avery County

Be the Change: Leading with Heart!

Justin Carver

Principal Banner Elk School




Shannon Silver

Teacher

Burke County

Burke Virtual Academy

Christie Abernathy, Director of Innovation and Advanced Learning




Kristin Edwards, Principal Coordinator

Caldwell County

CTEatery

Libby Huff, CTE Director

Elkin City Schools

Global Education Newsletter

April Swarey, EHS Teacher

NC School for the Deaf

Making a Name for Ourselves

Mark Patrick, Superintendent

Newton-Conover City Schools

NCHS - Advanced Core

Angelo Palozzi, CTE Director

Watauga County

Watauga Family Resource Program

Yolanda Adams, Family Resource Coordinator

Wilkes County

CTE Innovation - Drone Technologies

Dr. Joe Bullis, Director of Federal Programs and CTE

Winston-Salem/

Forsyth County Schools

WS/FCS Principal Pipeline and New Teacher Induction / Teacher Academy

Nichole Rose, Director of Leadership Development