Both in the Department of Reading Education and Special Education, Dr. Kindel Nash, associate professor and Spangler Distinguished Professor of Early Childhood Literacy, and Dr. Ashley Pennell, assistant professor, were invited to lead a training for all kindergarten through second grade teacher assistants at Watauga County Schools (WCS) on February 15, 2023.
The hour-long presentation focused on "Supporting Reading during Small Group Instruction". Following the presentation, teacher assistants completed an hour of hands-on rotations, where they worked with materials and content that they could take back to the classroom and use with their students. These rotations included:
a new strategy for teaching high-frequency words,
an activity to support student's reading prosody, and
engagement with books that the teachers might use during small group instruction in their classrooms, including analyzing the quality of the words in books for beginning readers, and planning before, during, and after questions to support comprehension.
For Nash and Pennell, this is the kind of work that energizes and excites them.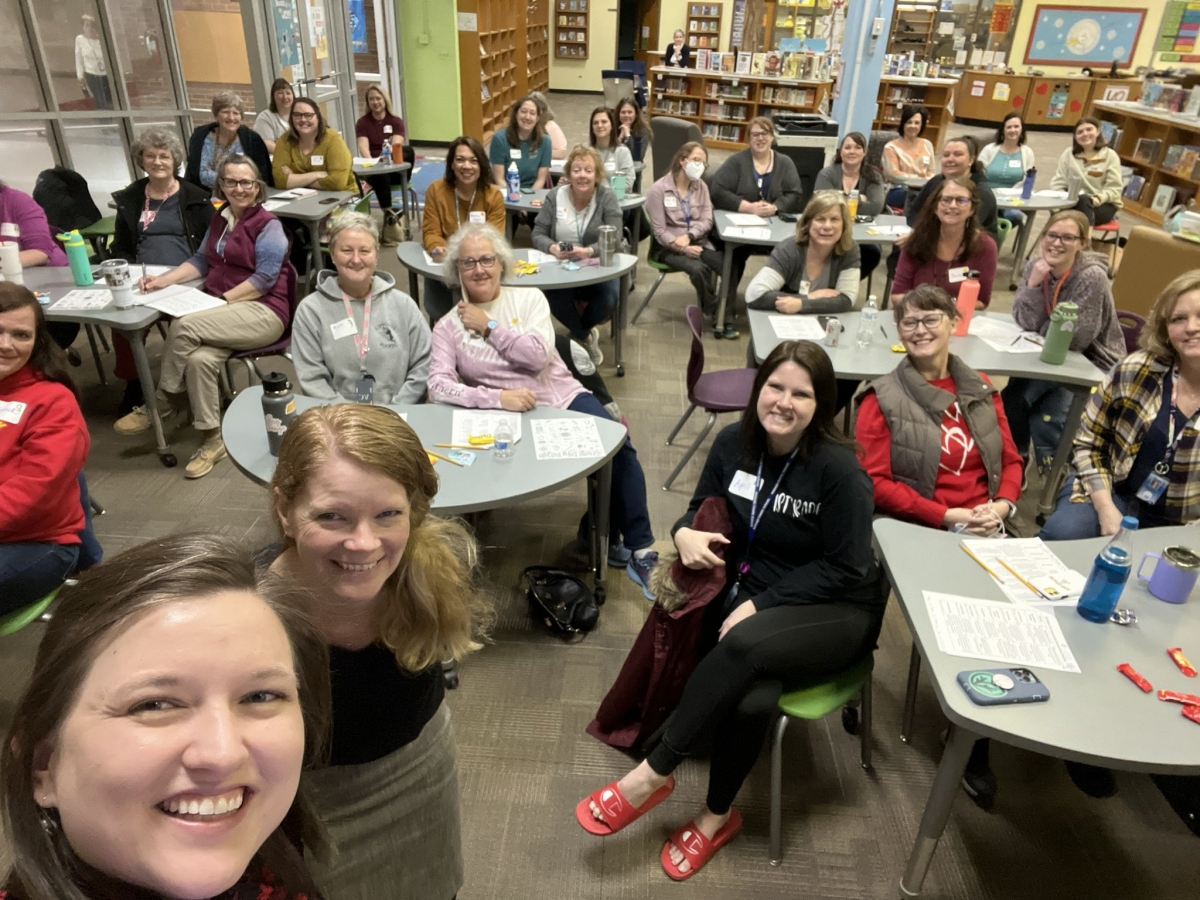 Dr. Ashley Pennell (far left) and Dr. Kindel Turner Nash pose with the Watauga County Schools teacher assistants. Photo submitted.
"I loved partnering with Watauga to provide this training, loved the opportunity to support these teachers, and loved being in community with the educators who are leading the professional development days for the teacher assistants," noted Pennell. "I do think it was well-received by the teachers' assistants -- and it felt good to support them in the important work they are doing in classrooms."
"It was a wonderful experience and very well received," added Nash.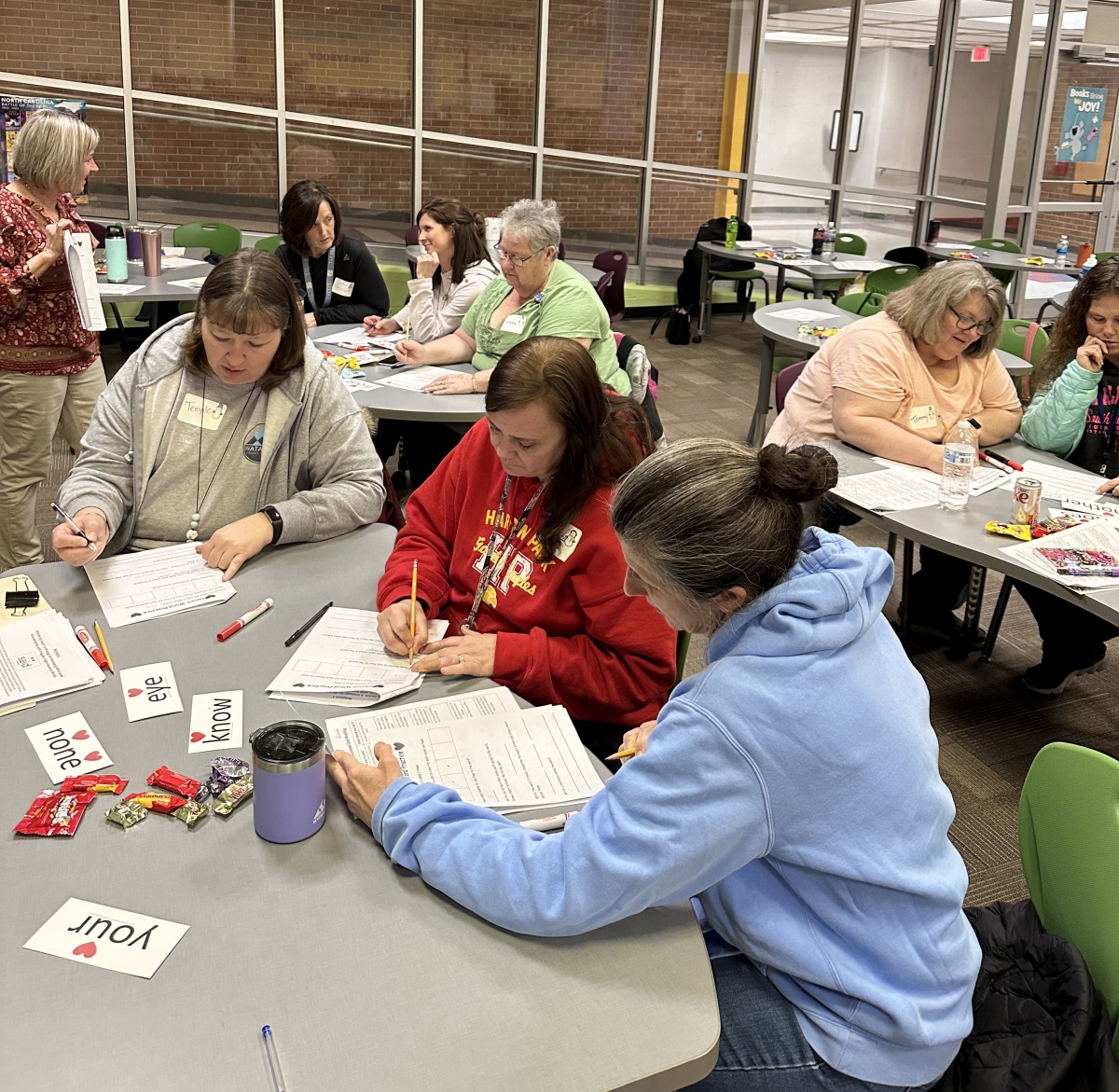 Teacher assistants and district literacy specialists working at stations. Photo submitted.
Shelly Campbell, literacy specialist at Parkway School, noted, "The teachers' assistants with WCS consistently deliver instruction and interventions in their classrooms, but previously have not had opportunities for professional development."
"The reading specialists are leading four trainings this year with the goal of addressing each of the 5 pillars of reading," she continued. "Our hope is that we can help teachers' assistants gain some of the same vocabulary and knowledge that classroom teachers are receiving with LETRS in order to teach early elementary students more effectively."
Language Essentials for Teachers of Reading and Spelling, or LETRS for short, is a professional training program designed for teachers to develop their knowledge of the fundamentals of literacy instruction grounded in the Science of Reading.
WCS is part of Appalachian State University's Public School Partnership.