On Thursday, August 29, from 10:00 am to 2:00 pm, the Reich College of Education (RCOE) will host "A Year of Working for Inclusive Excellence," a back-to-school event to highlight the College's commitment to Inclusive Excellence and belief that educators play an important role in shaping human relationships towards equity and justice. This will be a festive event for students, staff, and faculty with refreshments, resource tables, curriculum displays, and opportunities for professional development and action. The RCOE Inclusive Excellence (IE) Team believes that working to create just and sustainable futures requires an interdisciplinary and collaborative approach. Accordingly, they have reached out to campus organizations that might help participants think more critically about the connections between education and the following:
Sustainability
The Arts and social change
Gender and sexuality
Neurodiversity
Diverse abilities
Peace studies
Race & racism
Climate change
Linguistic diversity
Please consider joining for all or part of this important day. Full class groups are welcome! Questions, suggestions, or if you would like to contribute in any way in the planning or implementation of this event, contact Elizabeth Bellows, Greg McClure, and the RCOE IE Team.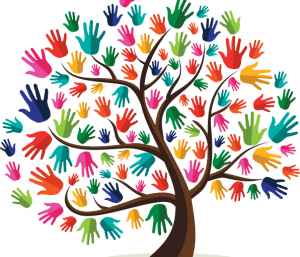 Tags: