Trisha Caviness-Bliss '03 '05 has been named director of the Public School Partnership (PSP), a collaborative program between Appalachian State University's Reich College of Education (RCOE) and area public schools to improve education. Caviness-Bliss takes over for Dr. Linda McCalister, who retired in December 2018 after 19 years of service. Her appointment began January 2019.
Caviness-Bliss, originally from Highfalls, North Carolina, attended Appalachian as a North Carolina Teaching Fellow. She earned a bachelor's in elementary education and a master's in curriculum and instruction. In addition, she is a National Board for Professional Teaching Standards (NBCT) certified teacher and a former Public School Forum of North Carolina Education Policy fellow.
She is a member of several professional organizations: North Carolina Council of Teachers of Mathematics (NCCTM), North Carolina Association for Colleges and Teacher Educators and Delta Kappa Gamma Society International.
A Teacher Leader
Caviness-Bliss began her teaching career at Page Street Elementary in Troy, North Carolina, where she taught fourth and fifth grades. During her tenure, she was named 2008-09 Teacher of the Year for the North Carolina Sandhills/South Central Region. This allowed Caviness-Bliss to travel the state as a teacher-leader with other regional Teachers of the Year and to serve on the State Superintendent Advisory Council.
"As an educator and individual, I feel that forming relationships is the essence of who we were, who we are, and who we will become."
Following that first teaching position, Caviness-Bliss held other teaching positions and worked as an instructional facilitator and curriculum coach. Her final teaching assignment was at Ocracoke School located on the barrier island of the North Carolina Outer Banks. In 2015, Caviness-Bliss returned to Appalachian as the Assistant Director for Professional Development and Outreach in the RCOE's James Center for Student Success and Advising.
"The James Center," said Caviness-Bliss, "fosters a cycle of education - recruitment of prospective teacher education students, retention of those students through advising and professional development, and creating alumni networks and supporting beginning teachers - that brings future teacher leaders to Appalachian and sustains education in our communities."
In her role with the center, Caviness-Bliss has contributed to this "cycle of education" in many ways. Notable are:
Supporting beginning teachers in northwestern North Carolina as the North Carolina New Teacher Support Program Regional Director;
Connecting NBCT alumni with Appalachian student teachers as part of a mentoring program;
Coordinating the annual professional development seminar series for all RCOE students;
Collaborating with the RCOE Career Development Counselor and Director of Clinical Preparation to help prepare students for job searches;
Assisting College Access Partners and Gear Up Coordinators to coordinate outreach visits from K-12 schools;
Creating networks and connections with Appalachian alumni for recruitment efforts and advancement;
Assisting with the implementation of statewide Teacher Leadership Academy initiatives with the Burrough Wellcome Fund's North Carolina Teacher of the Year;
Helping to coordinate and advise the Appalachian Community of Education Scholars (ACES) community and the Appalachian Educators Club, including the enrichment trip to the North Carolina Center for the Advancement of Teaching (NCCAT) on Ocracoke Island;
Instructing the CI 1010 Elective, "So You Think You Want to Teach," for teacher education majors to gain more insight into the teaching profession before beginning RCOE coursework.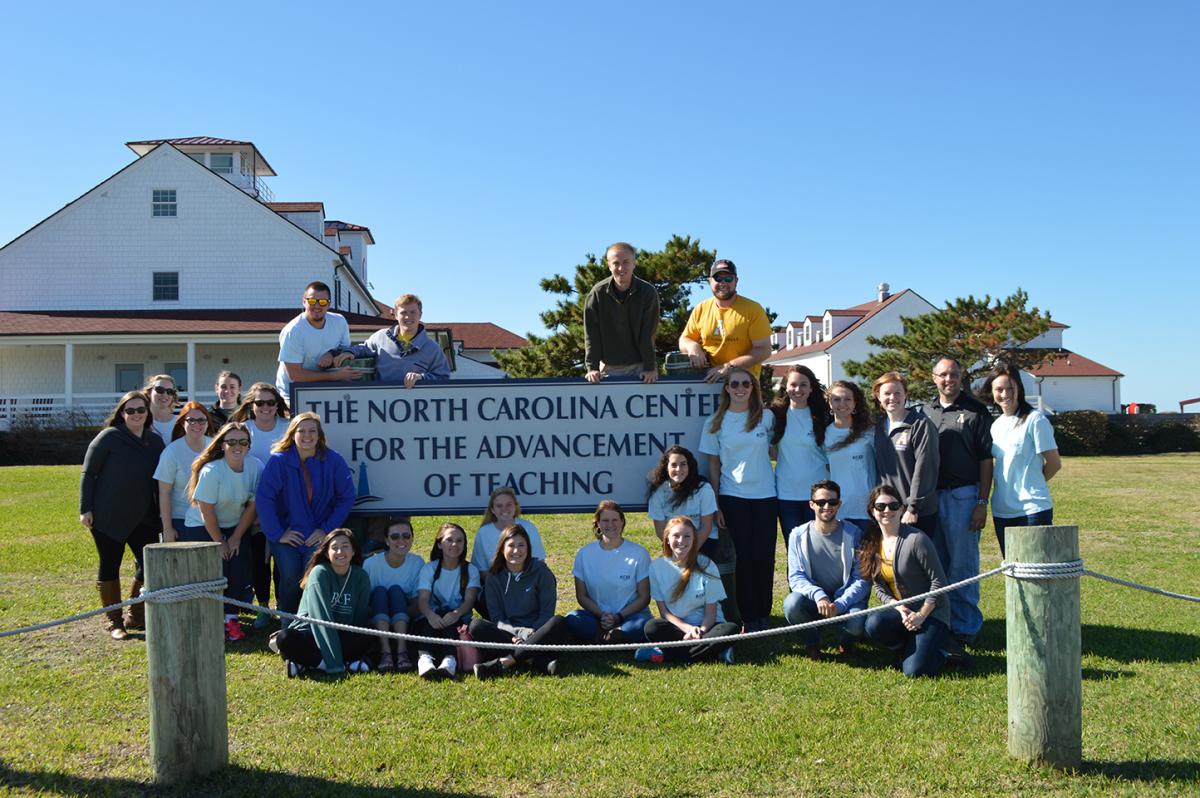 Caviness-Bliss (far right) with ACES students and Brian Bettis '05 '08 '16 (left of Caviness-Bliss), principal of Bethel Elementary School in Sugar Grove, North Carolina, on the enrichment trip to the NCCAT on Ocracoke Island. Photo submitted
Building Bridges
"Building bridges and establishing a strong network has become the foundation to my professional career," said Caviness-Bliss.
She noted that these relationships are crucial: "Making connections with other educators has become my first priority. I have learned so much from my colleagues and students by working to understanding their opinions and worldview."
This is what she hopes to accomplish in her new role as PSP director. Taking direction from the RCOE's mission, vision statement and strategic plan, Caviness-Bliss plans to explore sustainable relationship building while refocusing the PSP's direction via needs assessment and benchmarking. She also hopes to improve awareness of the PSP's initiatives and expand the partnership's reach through external funding opportunities.
"The Reich College of Education (RCOE) transforms lives through meaningful collaborative relationships and inclusive excellence."
--excerpt from the RCOE Mission Statement
Caviness-Bliss is excited for this new opportunity to serve her alma mater. A teacher at heart, she shared that she misses the direct interactions with students and families.
She said, "This role will (selfishly) allow me to enter the schools on a regular basis and be reminded of the rewards and challenges that come with being an educator."
About the Public School Partnership
Since 1987, the Appalachian State University Public School Partnership has developed and maintained a strong collaborative program between the university and area public schools to improve education. Attention is given to enhancing the preparation of teachers as well as to the continuing professional development of teachers. Members of the partnership include more than 100 schools in area districts: Alexander County, Alleghany County, Ashe County, Avery County, Burke County, Caldwell County, Elkin City Schools, Watauga County and Wilkes County, plus Appalachian's Reich College of Education and College of Arts and Sciences, and the Northwest Regional Educational Service Alliance (NWRESA). A new partner for 2019 is the Appalachian State University Academy at Middle Fork in the Winston-Salem/Forsyth County Schools district.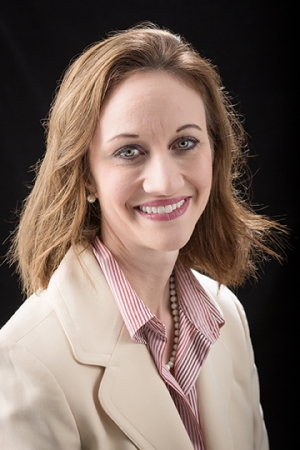 Tags: