Appalachian State University's Reich College of Education (RCOE) will be hosting celebrated author and illustrator Raúl the Third, Thursday, September 17. The event is sponsored by the Uberto Price Endowment for the RCOE Reading Program.
Raúl the Third will be giving three virtual presentations:
11:15 am - 12:00 pm: Anderson Reading Clinic Literacy-Cast presentation.
1:30 pm - 2:15 pm: reading education undergraduate students presentation.
3:30 pm - 4:15 pm: reading education graduate students and local educators presentation.
The third event is free and open to the RCOE Community and local educators. To attend this event please sign up here: https://docs.google.com/forms/d/1Sb2MZYWTXa3tXJFqZwpGpnmiIf_A08_vp9gAwOxaz8o/edit?ts=5f5b9de9. The Zoom link will be shared upon registration for the event.
For more information contact Dr. Beth Frye.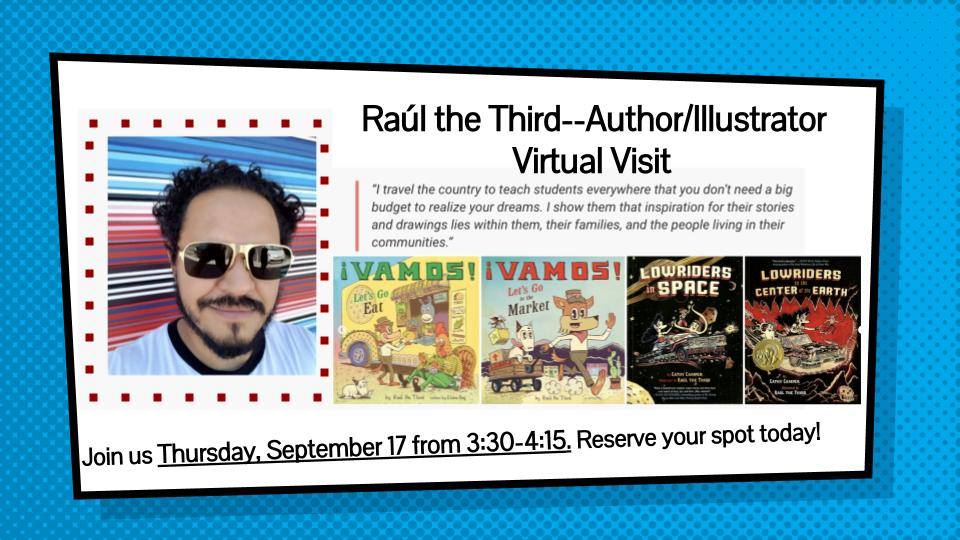 Book Donation
Students at the Academy at Middle Fork will receive a copy of Raúl's book, ¡Vamos! Let's Go to the Market. These books were purchased with the Family Fare Books For Fun Program, made possible through the generous donations from Lee Barnes.
About Raúl the Third
Raúl the Third (aka Raúl Gonzalez) is an award-winning illustrator, author, and artist living in Boston. His work centers around the contemporary Mexican-American experience and his memories of growing up in El Paso, Texas, and Ciudad Juarez, Mexico.
Lowriders in Space was nominated for a Texas BlueBonnet award in 2016-2017, and Raúl was awarded the prestigious Pura Belpré Award for Illustration by the American Library Association for Lowriders to the Center of the Earth. He was also a contributor to the SpongeBob Comics series.
¡Vamos! Let's Go to The Market! is Raúl's first authorial project, which he wrote and illustrated, and is colored by Elaine Bay. Raúl received the Pura Belpré Illustrator Honor for this book as well.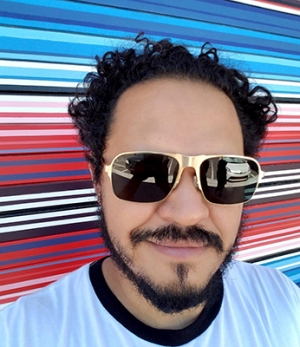 Tags: