Appalachian State University's Belk Library, Instructional Materials Center, and the Reich College of Education (RCOE) are hosting the fifth biennial Children's Literature Symposium on March 24 and March 31, 2021, featuring author Meg Medina and author/illustrator Lauren Castillo. These free virtual professional development opportunities will be held via Zoom.
Dates: March 24 and March 31, 2021
Time: 3:30 pm - 4:30 pm
Location: Zoom
Why Attend?
The symposium is designed to raise awareness of the importance and critical role of children's and young adult literature in the lives of children, adolescents, and educators. Author Meg Medina and author/illustrator Lauren Castillo will introduce engaging approaches for using children's literature to facilitate language arts experiences in educational settings.
The theme for this year is Exploring Empathy, Imagination, and Agency in Children's Literature. The symposium invites participants to personally experience the power of children's novels and picture books. These award-winning children's book authors and illustrator offer educators opportunities for imaginative entry into the worlds of characters who explore and claim agency in their lives and evoke empathic responses from their readers.
For more information, contact Dr. Margaret Gregor at gregormn@appstate.edu or Dr. Beth Frye at fryeem@appstate.edu. Registration is free, and individuals can register for the symposium online at https://appstate.irisregistration.com/Form/21CLS. For a disability accommodation, visit odr.appstate.edu.
Community Outreach
In addition to the symposium each author is visiting virtually with area schools:
Medina will visit Banner Elk Elementary, in Banner Elk, North Carolina, and the Academy at Middle Fork, in Walkertown, North Carolina.
Castillo will visit Wilkesboro Elementary, in Wilkesboro, North Carolina and the Academy at Middle Fork, in Walkertown, North Carolina.
"When I was young, it was the art in picture books that inspired me to read and to create my own stories," shared Castillo. "I love to share with children how I went from being a little girl who struggled with reading, to an adult who now writes and illustrates her own books."
"I'm so thankful I get to wake up every day and make books for kids, and my hope is these books inspire them to create, just as picture books did for me," she added.
All three schools are part of App State's Public School Partnership, and the Academy at Middle Fork is App State's lab school. Students at the schools will be treated to a special presentation by the authors.
About Meg Medina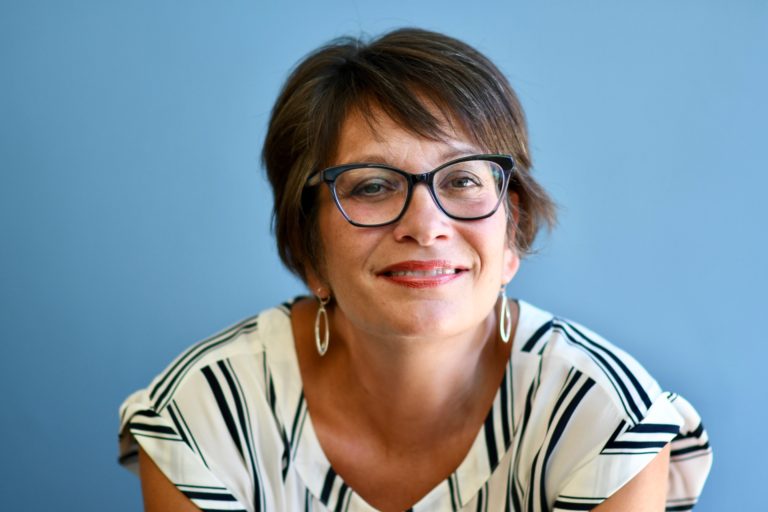 Meg Medina is an award-winning and New York Times best-selling author who writes picture books, as well as middle grade and young adult fiction. Her books feature strong Latinx characters and examine the intersection of culture, family, and growing up.
Her works have been called "heartbreaking," "lyrical" and "must haves for every collection." Her distinctive and award-winning body of books include the following:
Evelyn Del Rey Is Moving Away / Evelyn Del Rey Se Muda, 2020 Jumpstart Read for the Record Selection; ALSD Notable Children's Book; School Library Journal Best Books of the Year;
Merci Suárez Changes Gears, 2019 John Newbery Medal, Kirkus Prize finalist, and 2019 Charlotte Huck Honor Book;
Mango, Abuela, and Me, a 2016 Pura Belpré Author Honor Medal;
Burn Baby Burn, long-listed for the 2016 National Book Award, short-listed for the Kirkus Prize, and a finalist for the Los Angeles Times Book Prize;
Yaqui Delgado Wants to Kick Your Ass, winner of the 2014 Pura Belpré Medal;
Tía Isa Wants a Car, winner of the 2012 Ezra Jack Keats New Writers Award.
When she's not writing, Medina works on community projects that support girls, Latino youth, and literacy. She serves on the National Board of Advisors for the Society of Children's Book Writers and Illustrators, and also serves on the Advisory Committee for We Need Diverse Books, the grassroots organization working to produce and promote literature that reflects and honors the lives of all young people. She lives with her family in Richmond, Virginia.
About Lauren Castillo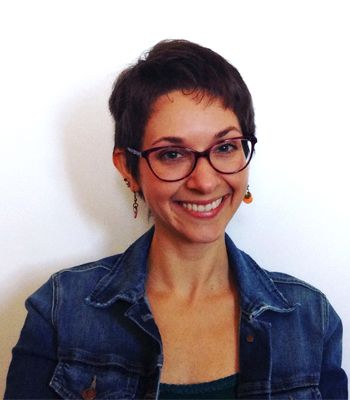 Lauren Castillo is an award-winning author and illustrator of picture books and the newly illustrated chapter book series, Our Friend Hedgehog. The highly anticipated picture book, The Ramble Shamble Children, written by Christina Soontornvat and illustrated by Lauren Castillo, hits shelves on March 9, 2021.
Castillo studied illustration at the Maryland Institute College of Art and received her MFA from the School of Visual Arts in New York City. She currently draws and dreams in Harrisburg, Pennsylvania.
Her distinctive and award-winning body of books include the following:
The Ramble Shamble Children, (March, 2021)
Our Friend Hedgehog: The Story of Us, a 2020 School Library Journal Best Book of the Year
Imagine, A 2019 Kirkus Prize Finalist
Nana in the City, A 2015 Caldecott Honor Book
Happy Like Soccer, a Bank Street College Best Children's Book of the Year
A Boy, A Mouse, and a Spider, An Ezra Jack Keats Award Nominee
About the Instructional Materials Center
The mission of the Instructional Materials Center is to:
Provide resources and services to support the Teacher Preparation and School Media Specialist Programs of the Reich College of Education and educators in the ASU Public School Partnership;
Lay the foundation for the development of professional collaboration patterns between teachers and librarians/school media specialists; and
Model an exemplary school library media center.
Learn more about the symposium! imc.library.appstate.edu/symposium.
About the Reich College of Education
Appalachian offers one of the largest undergraduate teacher preparation programs in North Carolina, graduating about 500 teachers a year. The Reich College of Education enrolls approximately 2,400 students in its bachelor's, master's, education specialist and doctoral degree programs. With so many teacher education graduates working in the state, there is at least one RCOE graduate teaching in every county in North Carolina. Learn more at rcoe.appstate.edu.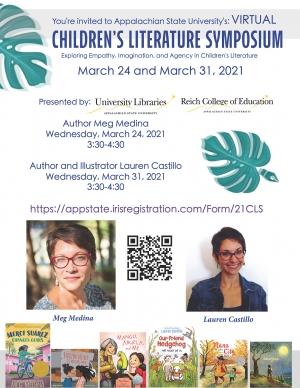 Tags: