The sixth annual Women in Educational Leadership Symposium (WIELS) will be held virtually, Friday, October 1 and Saturday, October 2, 2021.
Keynote speakers are:
Dr. Francesca Gino, Tandon Family Professor of Business Administration at Harvard
Erica Smith, former member of the North Carolina State Senate
Dr. Juliet Ramohai, head of the Center for General Education at the Durban University of Technology
Dr. Sumalee Tientongdee, former exchange research scholar of University of North Carolina at Pembroke, representing delegate of Suan Sunandha Rajabhat University
Dr. Shalote Chipamaunga, senior lecturer in the Department of Health Professions Education, Faculty of Medicine and Health Sciences, University of Zimbabwe
WIELS is a partnership between faculty members in Appalachian State University's Department of Leadership and Educational Studies (housed in the Reich College of Education) and practicing educators. The partnership aims to equip women with pragmatic knowledge, skills, and dispositions that prepare them for success as educational leaders.
The symposium theme is Advancing the Leader Within: Building Capacity. Participants will:
Learn from and interact with scholars and leaders in education
Engage in critical conversations about issues affecting women and equity
Participate in, or observe role-plays related to real-world job scenarios
WIELS invites attendees from all sectors involved in educational leadership and current App State students.
Event Schedule
Please plan to join on Friday, October 1, 2021, from 1:00 pm - 4:30 pm and on Saturday, October 2, 2021, from 12:00 pm - 2:30 pm. For full descriptions, please review the online event schedule. Zoom links will be sent out to registrants closer to the date of the symposium.
Friday, October 1
1:00 pm - 2:00 pm - Opening Remarks and Keynote Speaker, Dr. Francesco Gino
2:15 pm - 3:15 pm - Cultivating Rebel Talent for the Greater Good
3:15 pm - 3:45 pm - Remarks from RCOE Dean Melba Spooner
3:45 pm - 4:30 pm - Virtual Social Hour
Saturday, October 2
12:00 pm - 1:00 pm - International Women Leaders Panel on Post-COVID Leadership
1:15 pm - 2:15 pm - Equity-Focused Leadership Panel
2:15 pm - 2:45 pm - Closing Remarks
Registration
Because the event will be virtual, there are no registration fees this year; however, in order to plan for digital needs, please register here. Participants are encouraged to donate a suggested amount of $20 or more to WIELS to pay honoria to our speakers.
For disability accommodation, visit odr.appstate.edu.
Questions? Please contact Dr. Precious Mudiwa, WIELS Executive Director, or Dr. Susan Colby, WIELS Associate Executive Director.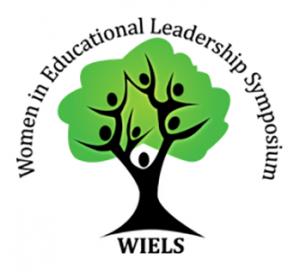 Tags: