Appalachian State University alumni Jennifer Hefner '99 '03 '11, Barbara Lockee '86 '91, and Maxine McCall '60 '65 were inducted into the Rhododendron Society on June 10, 2022, at a brunch held at the Grandview Ballroom in Boone, North Carolina.
The brunch was attended by the award recipients and their guests; past recipients; university leadership, Reich College of Education (RCOE) Advancement Board members, and college leadership.
The RCOE established the Rhododendron Society in 1999, Appalachian's centennial year. It is named for Appalachian's former yearbook "The Rhododendron," which captured the university's historic moments, activities and accomplishments.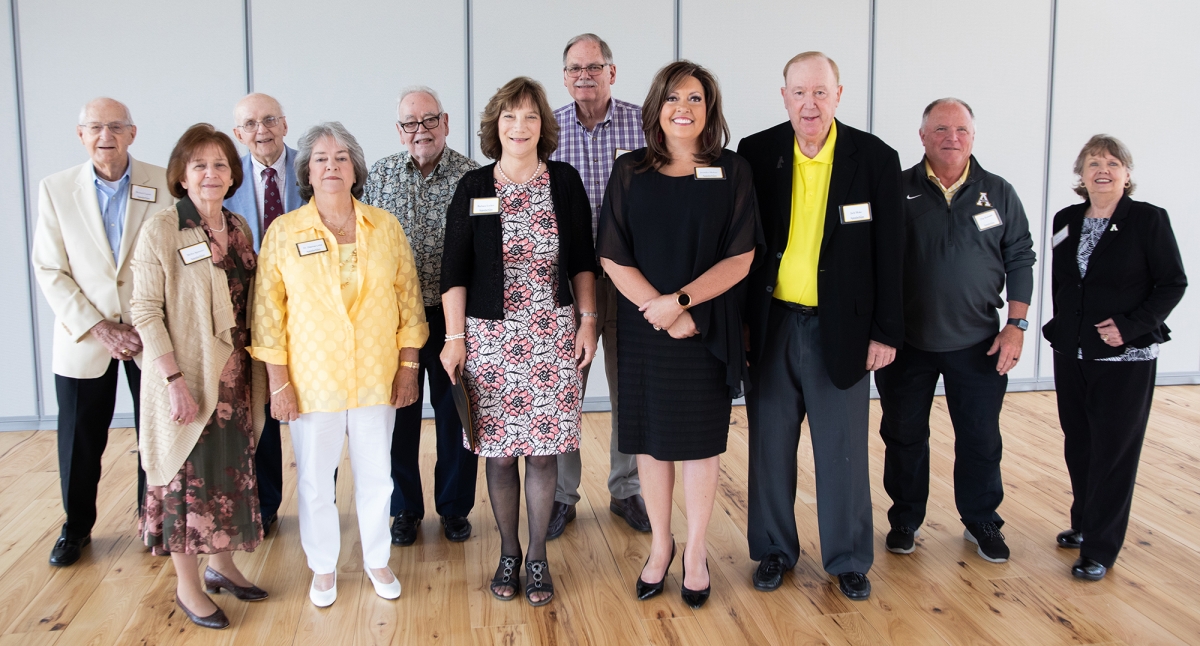 Previous Rhododendron Society recipients pictured with RCOE Dean Melba Spooner, far left. Photo by Chase Reynolds.
As the highest honor given by the college, the award honors alumni for their exemplary service to education and to their communities. The society recognizes RCOE graduates whose service as teachers, librarians, human service professionals or administrators has reflected great credit on themselves, the field of education and the university. Hefner, Lockee, and McCall joined a distinguished group of Rhododendron Society members, bringing the total to 72.
Society members give back to the RCOE through an annual scholarship, which is awarded to an undergraduate and a graduate student who are outstanding in their course of study.
RCOE encourages Rhododendron Society nominations of Appalachian alumni currently working in the field of education as well as those who have retired. To learn more about the Rhododendron Society or to view nomination materials visit rcoe.appstate.edu/rhododendron-society.
Jennifer Hefner '99 '03 '11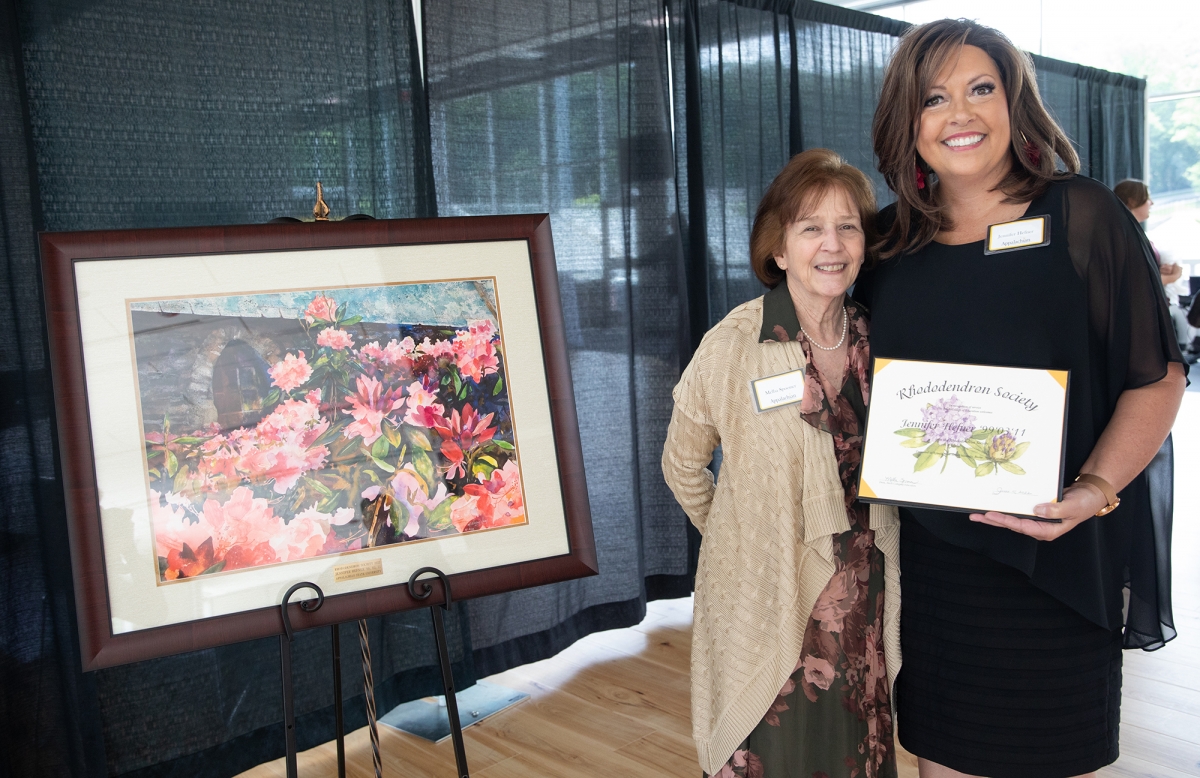 Dr. Jennifer Hefner with Dean Spooner. Photo by Chase Reynolds.
Dr. Jennifer Hefner began her thirty-year career in education as the school bus driver and teacher assistant and has held almost every position in the school - teacher, curriculum specialist, assistant principal, principal, and director of elementary curriculum. She now serves as the first female superintendent of the Alexander County school district.
One of her recommenders noted, "One of her favorite events is the opening session of each school year when she can speak from her heart and inspire the teachers and staff to love, care for, and inspire the students in the school system."
Through Hefner's leadership, she has increased opportunities for student learning in the way of the Alexander Early College, Virtual Academy, and Student Success Center.
She earned her Bachelor of Arts in elementary education from Lenoir-Rhyne University (then Lenoir-Rhyne College) and her Masters of School Administration, Educational Specialist, and Doctorate in Educational Leadership all from Appalachian State University.
In 2012, Hefner was selected as the local, regional, and state Administrator of the Year for the North Carolina Association of Educational Office Professionals. Other accolades she has received include the Northwest Regional Finalist for the Wachovia Principal of the Year, Alexander County Math Teacher of the Year, and Salle Mae First Year Teacher Award.
Hefner has also facilitated the learning opportunities both in Alexander County and across the state of North Carolina through conferences, presentations, and book discussions.
Barbara Lockee '86 '91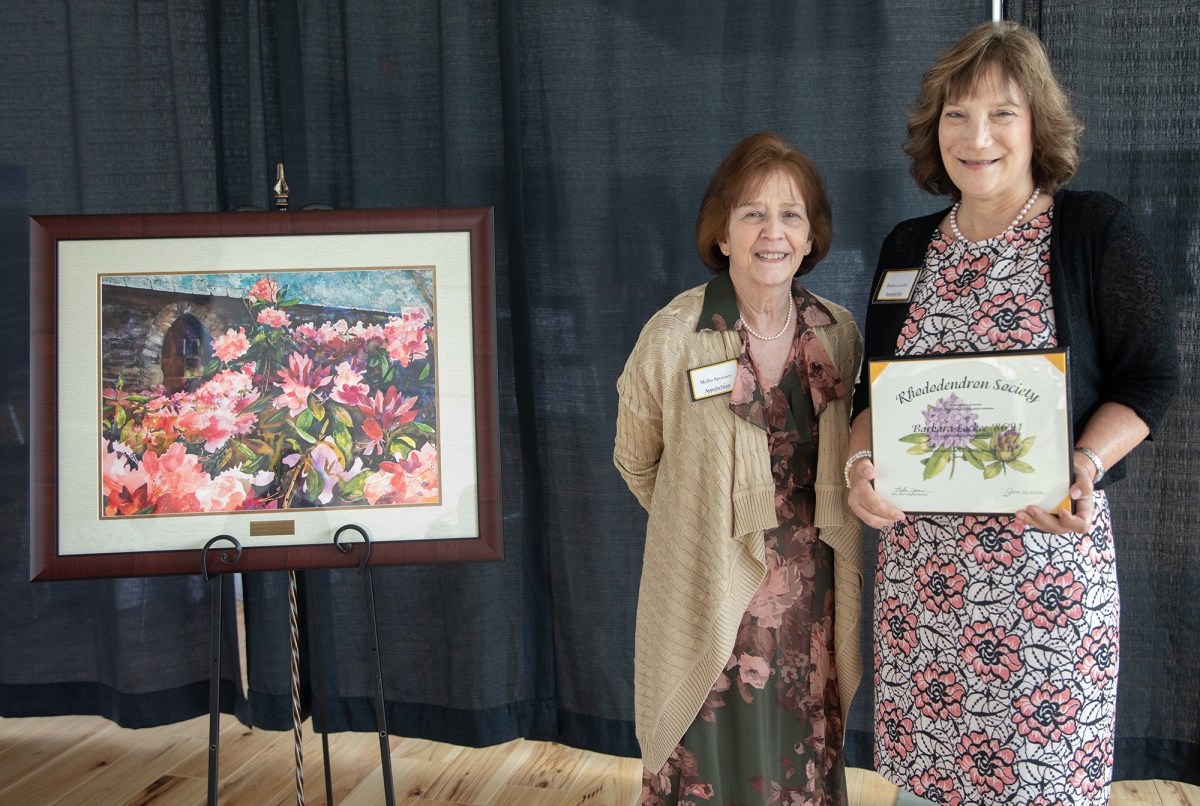 Dr. Barbara Lockee with Dean Spooner. Photo by Chase Reynolds.
Dr. Barbara Lockee is a professor of instructional design and technology in the School of Education at Virginia Tech. She also serves as a Faculty Fellow in the Office of the Vice Provost for Faculty Affairs at Virginia Tech.
Lockee's research and teaching are centered at the intersection of instructional design and distance learning, with the goal of advancing knowledge regarding effective distance-delivered courses and programs. During the recent global pandemic, her scholarship and professional development efforts supported the transition to online delivery of education in K-12, higher education, and workplace learning contexts around the world.
Lockee's research has been funded by various federal agencies, including the National Science Foundation, the U.S. Department of Agriculture, and the U.S. Agency for International Development. For more than 25 years, she has consulted with workplace learning professionals in healthcare, the space industry, military, government, and non-profit organizations to support their training and development efforts. Her recent co-authored book, Streamlined ID: A Practical Guide for Instructional Design, strives to make the design of learning solutions accessible and pragmatic for those who develop educational courses and programs across a variety of contexts.
Lockee is past president of the Association for Educational Communications and Technology and is currently serving as Vice President for Education of the International Academic Forum, based in Nagoya, Japan. She is also a member of the board of directors of CMR Institute, a nonprofit healthcare education provider.
She earned her Ph.D. in 1996 from Virginia Tech in curriculum and instruction (instructional technology), M.A. in 1991 from Appalachian State University in curriculum and instruction (educational media), and B.A. in 1986 from Appalachian State University in communication arts.
Maxine McCall '60 '65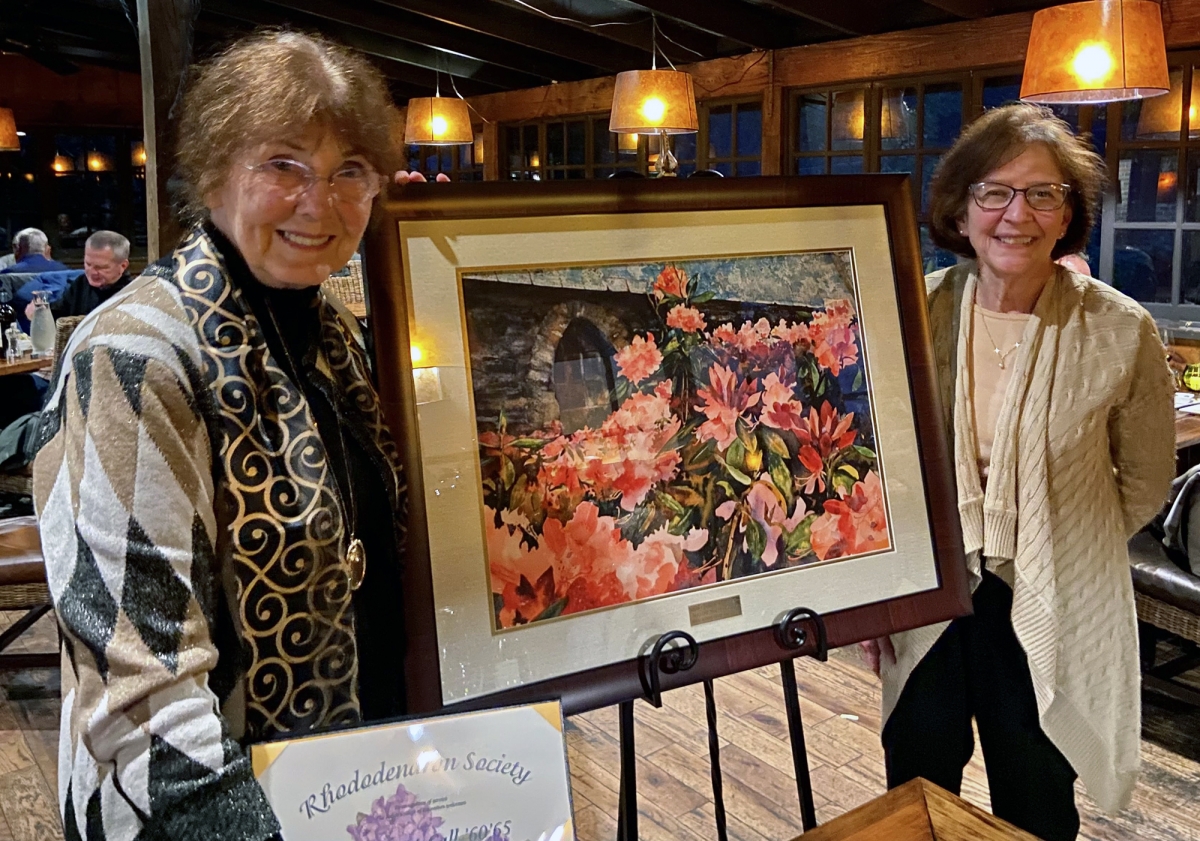 Maxine McCall with Dean Spooner. Photo submitted.
Maxine McCall is a beloved teacher and administrator for over 30 years for Burke County Schools. She has a deep commitment to the classroom, to students, and to future educators, teaching English and directing theatre productions.
She earned her Bachelor of Science in English from Appalachian State University (then Appalachian Teachers College) in 1960 and returned to earn her Master of Arts in both English and library science in 1965. She also received certification in gifted and talented education from the North Carolina Department of Public Instruction.
One recommender noted, "[McCall] happily recalls her time as a student at App State, and how her college experience was defined by her participation in Playcrafters, one of App State's longest-running student organizations, the drama group open to students from across the entire university."
Other recommenders recount the numerous plays she directed for both the high school and community theater, including famous Broadway productions of The King and I, My Fair Lady, The Sound of Music, and Camelot.
McCall published a book on the life of Frankie Silver entitled They Won't Hang a Woman, which details the history of Silver's trial and hanging. The book received numerous awards including the Award of Excellence for outstanding achievement in the preservation of North Carolina history from the North Carolina Society of Historians.
After retiring from the school system, she continues to volunteer her time, talent, energy, and finances to many service organizations. McCall currently serves on the Appalachian State University's Department of Theatre and Dance's newly formed Advisory Board.

Tags: