The oppressive history against people of color, and particularly against Black people in our country, has systematically disadvantaged our most vulnerable populations economically, socially, and educationally. Because of the ways public institutions have failed to acknowledge and address the complex and problematic histories of our country, we believe that education, in all the ways it manifests within our college, plays a powerful and necessary role in challenging and dismantling systemic racism.
In light of this troubled history and recent public demands for racial justice, Dean Melba Spooner shared a message to our college expressing the importance of our collective work to support a commitment to socially just practices and equity. She outlined the following commitments:
acknowledging the problematic histories and practices that have perpetuated racial injustice;
supporting educational opportunities for individuals and communities that are impacted by these legacies of racism; and
lead in sharing our voices condemning systemic racial injustice.
To uphold these commitments to the broader community, we have much work to do, and we see this Courageous Conversation Series as a first step.
The RCOE Office of the Dean and the RCOE Inclusive Excellence Team present the Courageous Conversation Series to take place in the coming weeks. Please mark the following dates for the conversations this summer:
The Zoom link for each date will be emailed out the week of the event. All conversations will be recorded and uploaded to our YouTube channel if you are unable to attend.
Before our first conversation, please view Ibram X. Kendi's Ted Talk from June 9, 2020, to establish a common language and learn the difference between being "not racist" and "anti-racist." Please join us.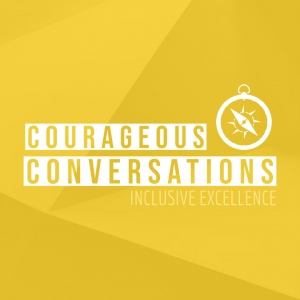 Tags: