Dr. Alicia Muhammad has been named Associate Director for Retention Initiatives in the James Center for Student Success and Advising in Appalachian State University's Reich College of Education (RCOE). Her appointment began in June.
Muhammad joined the RCOE in 2017 as an academic advisor in the James Center for Student Success and Advising. In addition to her work as an academic advisor, she serves as a staff transfer mentor for the Office of Transfer Services and adjunct teaches for the Department of Leadership and Educational Studies in the RCOE.
Muhammd is a passionate and committed education professional with over 15 years of service as an administrator and instructor in the postsecondary and secondary education sectors. She earned a Ph.D. in Higher Education Administration from the University of Phoenix, a master's in Elementary and Secondary Education Administration from Capella University, and a bachelor's in Business/Finance from the University of Tennessee at Chattanooga.
Muhammad is driven to support the academic and personal goals and successes of a culturally diverse learner population. Her common-sense and collaborative approach to leadership and program development has been successfully implemented to organize student academic support and personal success programs throughout her career. Her research interests focus on equity issues in higher education in the areas of leadership, the contingent faculty workforce, and academic engagement of diverse student populations.
Muhammad's community service efforts have been geared toward facilitating community engagement as relates to youth and women's issues. And, she is a Trekkie! She serves as Lieutenant Junior Grade on the ship USS Bonaventure of STARFLEET.
Related Article: https://rcoe.appstate.edu/news/dr-alicia-muhammad-publishes-book-review-high-impact-advising-guide-academic-advising.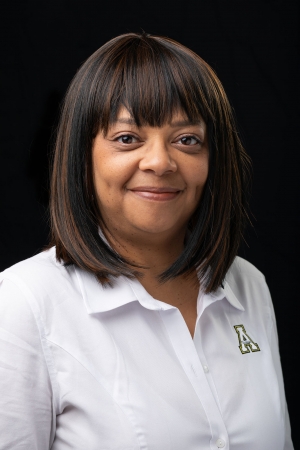 Tags: