Mountaineer Readers were recognized for their reading achievements during Appalachian State University's Education Day football game on Saturday, September 7, 2019.
The Mountaineer Readers initiative began in the fall of 2007 as a partnership between RCOE and App State Athletics with the purpose of supporting literacy in our surrounding counties.
The group included students from the Public School Partnership schools in nine area counties, as well as students from the Appalachian State University Academy at Middle Fork and from the Reich College of Education's (RCOE) Anderson Reading Clinic.
The Public School Partnership provides a beneficial collaboration between Appalachian State University and P-12 public schools in Northwest North Carolina. It includes school districts from the following counties: Alexander, Alleghany, Ashe, Avery, Burke, Caldwell, Elkin, Watauga, and Wilkes.
The Academy at Middlefork, located in Walkertown, North Carolina, is a partnership between Appalachian's RCOE and Winston-Salem/Forsyth County Schools. The Academy offers services for students in kindergarten through fifth grade and is one of nine University of North Carolina laboratory schools. The school opened in fall 2018.
The Anderson Reading Clinic, based on the Appalachian campus with additional sites locally and at the Academy, offers year-round teacher training, along with diagnostic and remedial reading services to children in the community.
Making Connections
Prior to the game, the students and their guests toured Appalachian's athletic facilities and were treated to a tailgate lunch hosted by the Reich College of Education (RCOE).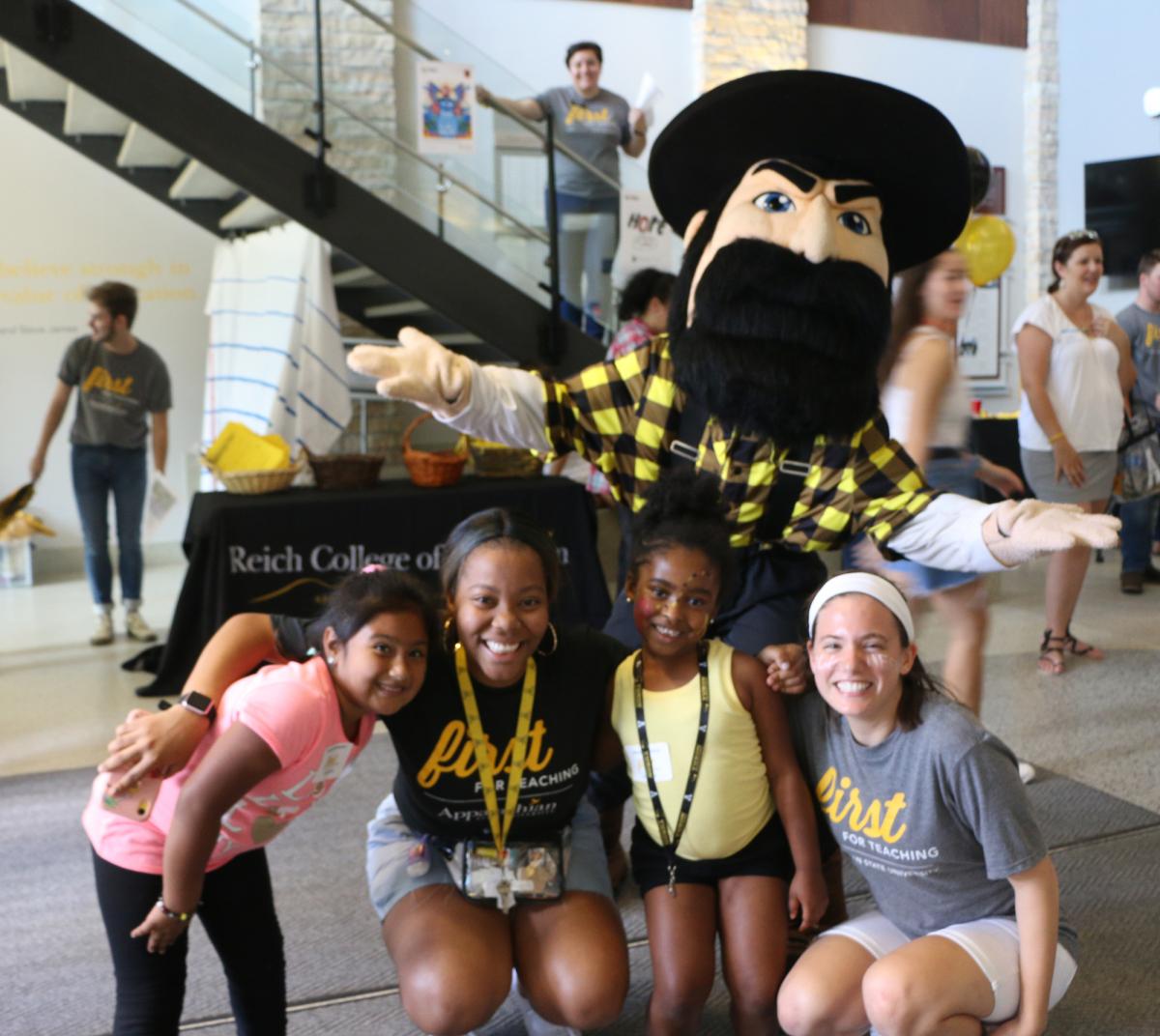 Mountaineer Readers having fun with ACES students and Yosef! Photo by Rebekah Saylors
Forty RCOE students, members of the Appalachian Community of Education Scholars (ACES) and Education Peer Ambassadors, joined the Mountaineer Readers for lunch, face-painting, corn hole, and an impromptu dance party! These future educators had a blast hanging out with the young readers and then gave tours of campus on the way back to Kidd Brewer Stadium.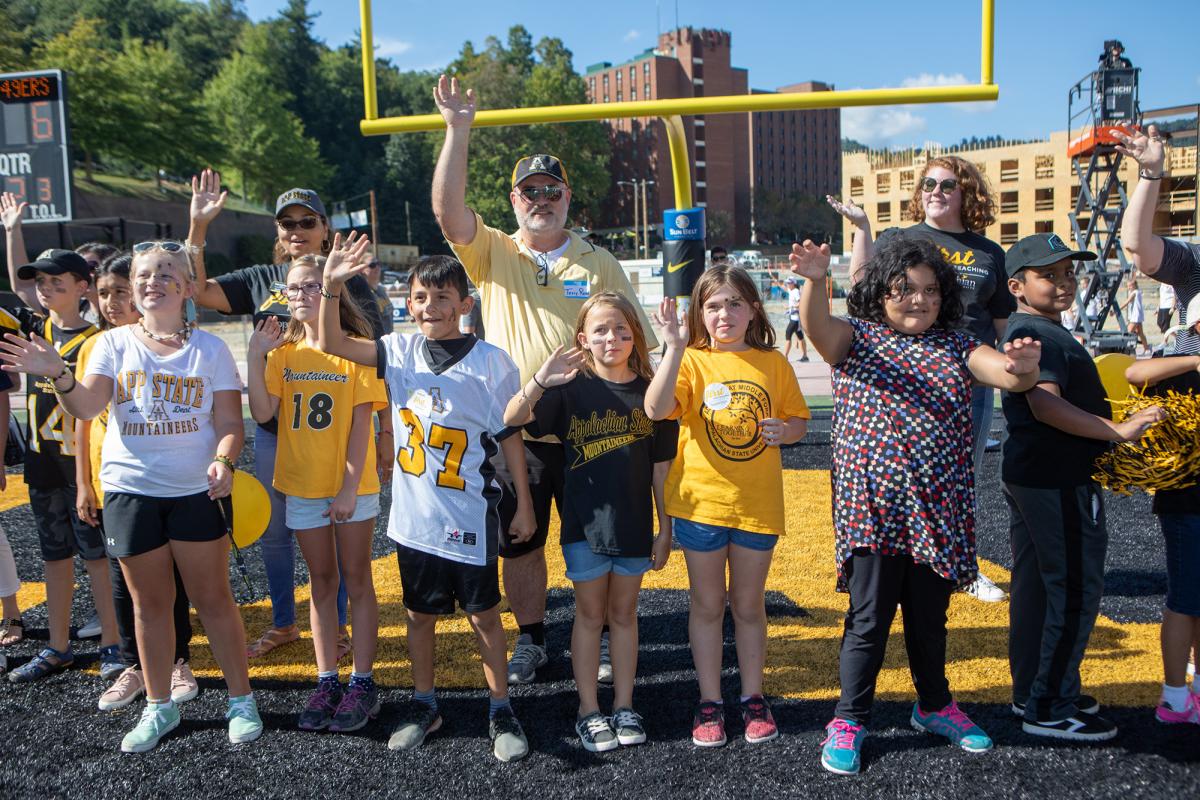 Mountaineer Readers recognized at the game. Photo by Marie Freeman
At the game, the students were recognized on the field by Dr. Sheri Everts, Chancellor of Appalachian State University; Dr. Melba Spooner, Dean of the RCOE; and Doug Gillin, Appalachian's Director of Athletics.
For many of these students, it was their first college football game - for others, their first visit to a college campus. In addition, for many of the students from the Academy at Middle Fork, it was their first visit to the high country.
The game day weather was perfect and a great time was had by all!
About Mountaineer Readers
For 10+ years, the Mountaineer Readers initiative has encouraged and celebrated reading at area schools.
This year, participating students read books of their choosing during the summer months and recorded their reading on a log provided by App State Athletics. Students then turned the log into their school's media center coordinator the first week of school.
RCOE processed a tally sheet from each school and announced the top readers in grades 1-2, 3-4, and 5 in each county. Grades 1-5 were recognized from the Academy and grades 1-8 were recognized from the Anderson Reading Clinic. These top readers and guests were invited to Appalachian's annual Education Day football game.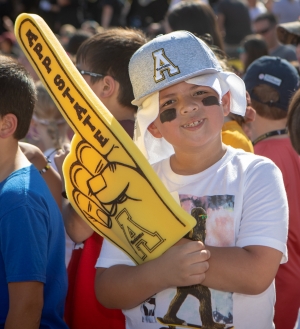 Tags: