Two Reich College of Education (RCOE) students have been inducted into the Cratis D. Williams Society of Outstanding Graduates: Diamond Slone Couch and Margaret Kirk.
The society is designed to include each year's top graduates of the Cratis D. Williams Graduate School at Appalachian State University – approximately the top 2%. Students are chosen based upon their academic performance, their engagement in their discipline, and their potential for leadership.
Diamond Slone Couch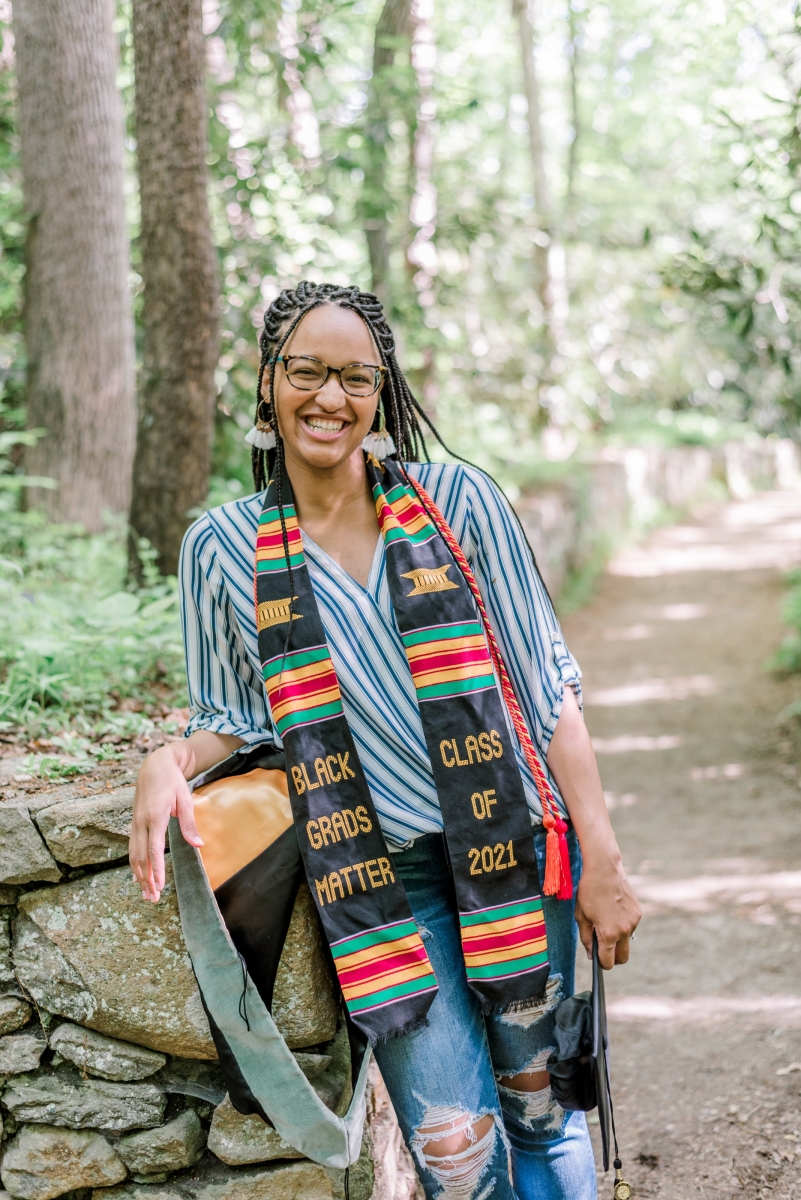 Diamond Slone Couch, originally from Detroit, Michigan, graduated in December 2021 with her master's degree in marriage and family counseling (MFT). She has a Bachelor of Arts degree in psychology and linguistics from the University of North Carolina at Chapel Hill.
"Receiving this award means that I am living in the excellence I strive for and walking in the way I have felt called," said Couch. "It invites me to reflect on where I come from, who I have been and the core parts of me that continue to be."
"My upbringing did not prepare me to be in the spaces I now find myself in, nor did it prepare me for the resources I now have access to," she added. "It is an honor to have received this award now because this year has been a season of serious growth, vulnerability, and unlearning old patterns."
When applying for graduate schools, Couch wanted a program that prioritized social justice. "In my undergraduate senior year, I was inspired by the mentorship of black faculty and staff, and I knew that the work I did would have to emphasize diversity, equity, and inclusion as I would need to be in a position to uplift and support my community and other people of color and marginalized identities."
"When I looked up the App State MFT program, there was a greater emphasis on social justice than I saw on other program sites. The commitment, language, and intentionality are what drew me into this program," she noted.
During her time as a graduate student, Couch was an AAMFT Minority Fellow and co-president of the Black Graduate Student Association in which she dedicates time and space to the care of black students and other marginalized communities.
Couch is currently working full-time at a college where she supervises, trains, and educates a leadership development and civic engagement program for student leaders. "I focus on DEI initiatives, wellness, reflection, and collaboration."
After graduation, she plans to write and publish, find opportunities to present at conferences, and pursue a Ph.D.
Margaret Kirk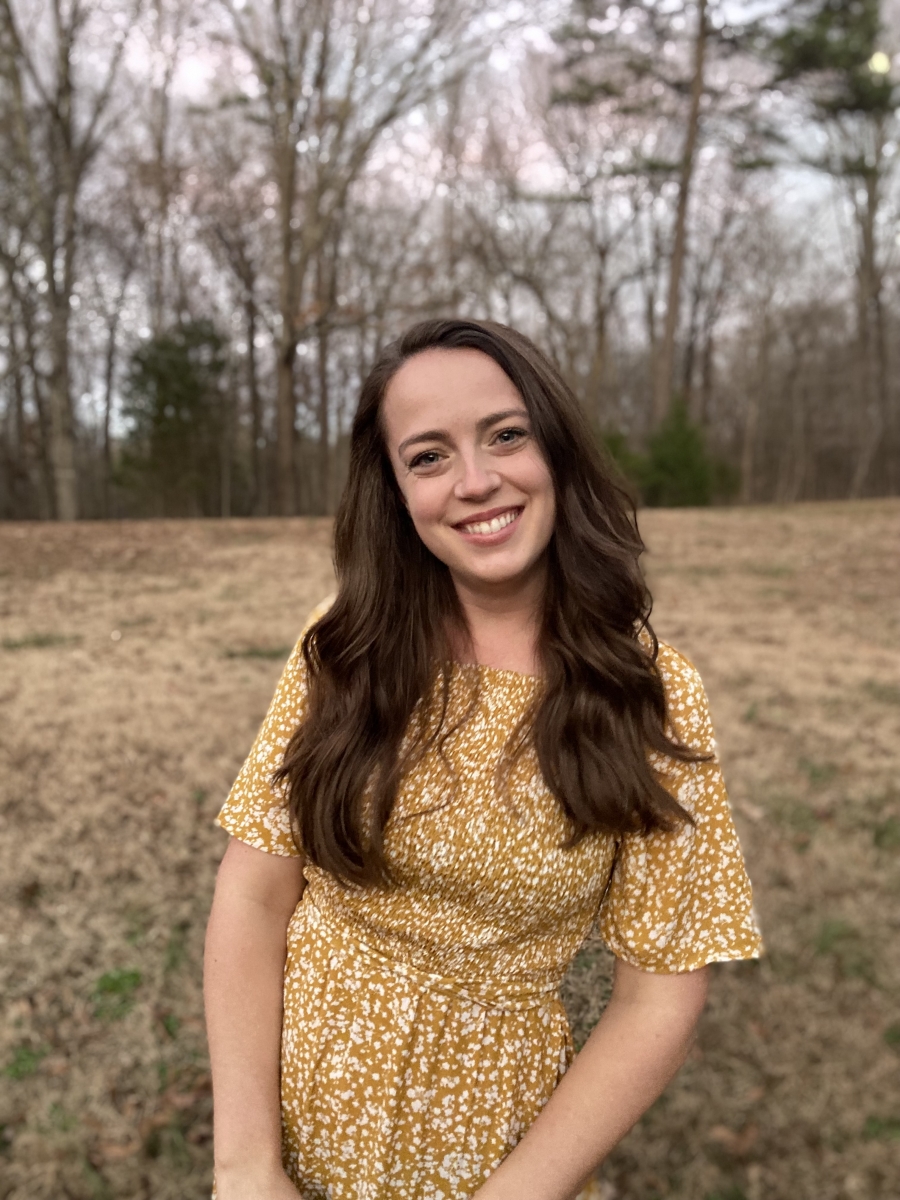 Margaret Kirk, originally from Charlotte, North Carolina, graduated in December 2021 with her master's degree in clinical mental health counseling (CMHC). She completed her bachelor's degree in psychology and sociology from the University of North Carolina at Chapel Hill.
For Kirk, this accolade is a "wonderful way to conclude her academic career."
"My time in the CMHC program shaped my ability to become a leader and find my voice," she noted. "I am looking forward to using what I have learned from my peers, professors, and support system to be a strong advocate for my clients."
Kirk had always been drawn to working with children and adolescents, specifically those who were labeled as defiant or problematic. "I enjoyed finding creative ways to collaborate with these children to highlight their strengths. I soon realized that the best route for me was pursuing further education so that I could create a meaningful career in counseling children and adolescents."
"Once I chose to pursue the clinical mental health path, choosing Appalachian's program was simple," she added. "I have been lucky enough to take classes that focused heavily on experiential learning such as Equine Assisted Therapy, Introduction to Play Therapy, and Group Methods and Processes."
After graduation, Kirk plans to work for a local agency providing school-based mental health counseling services and to pursue further training in play therapy and equine-assisted therapy.