Seven student teachers have been named finalists for Appalachian State University's Student Teacher of the Year Award. They are Walker Ballard, Em Densley, Lindsay Henry, Hailey Belk, Shane Buchheit, Brandon Moore, and Penny St. Pierre. The Student Teacher of the Year will be announced in the Reich College of Education (RCOE) video message to graduates on Saturday, May 16, 2020, at 5 pm. (Learn more on how to view this video.)
Students are nominated by their clinical educators, University Field Supervisors, and faculty members based on their teaching, professionalism and overall effectiveness in the classroom. Nominated students then submit a reflective narrative on their student teaching experience and three letters of recommendation. Up to four finalists for each semester (fall and spring) are selected to compete for the top award.
Between the fall and spring semesters, over 120 student teachers were nominated for this award. "I believe this is a testament to the quality of our students as well as our teacher preparation programs," said Dr. Hannah Reeder, Director of Clinical Education.
Fall 2019 Finalists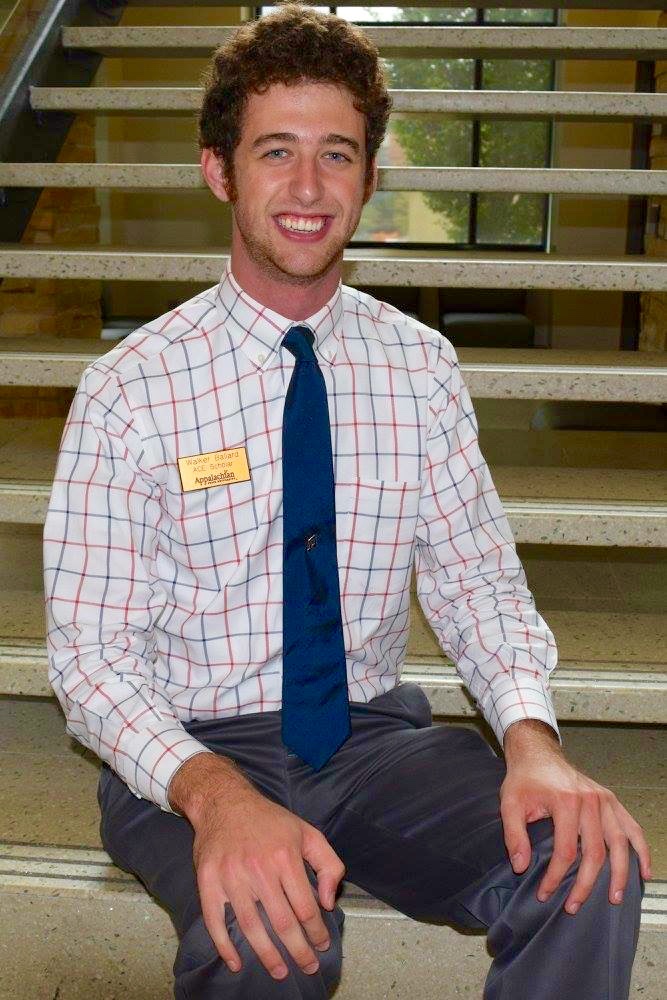 Walker Ballard, originally from Wilmington, North Carolina, graduated in December 2019 with a Bachelor of Music in music education and a Bachelor of Arts in German. He did his student teaching with Alyssa Montgomery at Leesville Road High School in Wake County.
Choosing to come to Appalachian was a no-brainer for Ballard - most of his extended family attended Appalachian, and he visited the school many times growing up, becoming familiar with the offerings of the Hayes School of Music.
"The Hayes School of Music at Appalachian is an amazing family of mentors and peers who want nothing more than to help you succeed in accomplishing your goals, musical or otherwise," said Ballard. "My draw to the music education program was that through my practical courses in the School and the field experiences in the Reich College of Education, I would almost immediately be exploring myself as a teacher from the start of college. This was a big appeal, and turned out to solidify my focus and drive in pursuing my degrees."
Ballard was honored to have been chosen as a finalist because of "the number of just absolutely amazing teachers and student teachers that Appalachian helps to shape."
"There were many times during student teaching when things were very difficult, and I wondered if I was really making a difference, and this nomination helped to validate my love for what I am doing," he added.
Ballard is currently teaching middle school band at Rolesville Middle School in Wake County, North Carolina.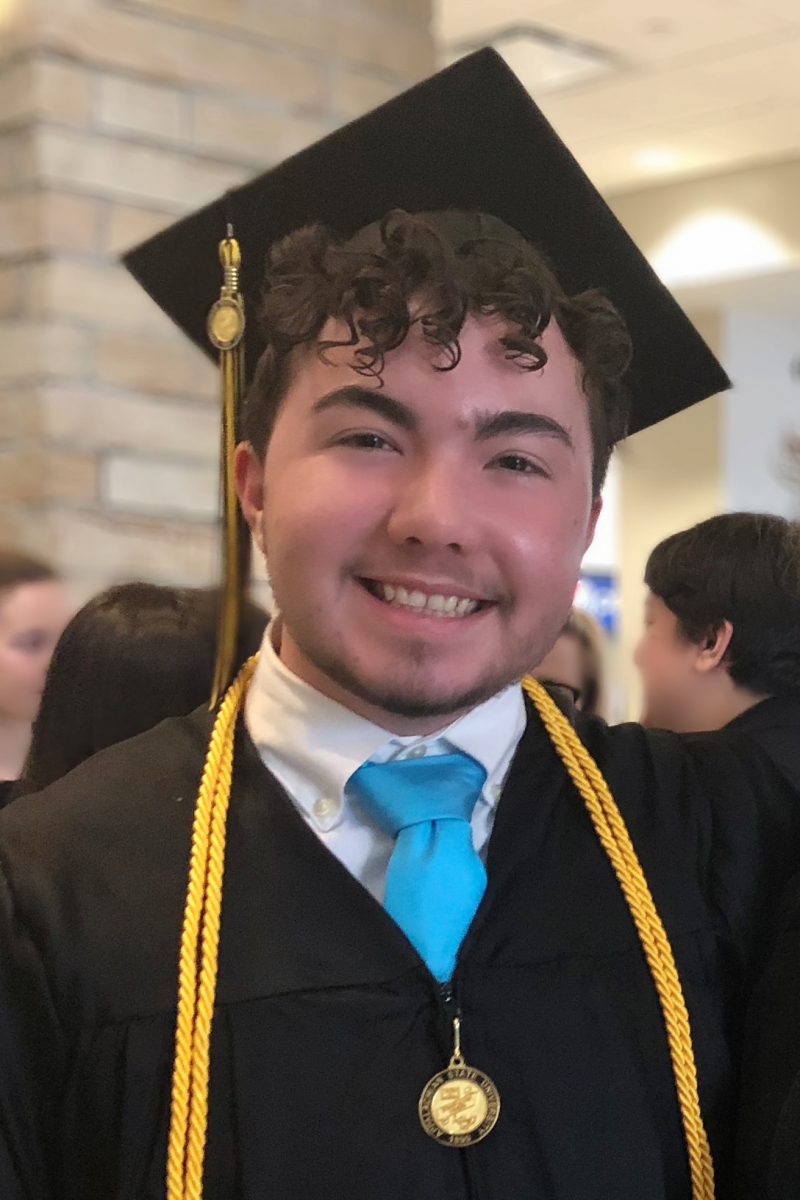 Em Densley, originally from Pine Bush, New York, chose Appalachian and the special education program because of its reputation for preparing excellent teachers, a strong sense of community, and the shared passion to teach students with autism.
Densley graduated in December 2019 with a Bachelor of Science in special education, adapted curriculum. He did his student teaching with Sonya Page at Hardin Park School in Boone. During his student teaching, Em advocated for students who receive special education services as an autistic person himself.
"Student teaching was the most joyful and gratifying semester of my time in college," said Densley. "Getting to know each student while finding ways to meet their needs and celebrate their strengths was incredibly fulfilling. They inspired and amused me every day, and I still think about them all the time."
"I saw myself grow as a teacher in ways that I hadn't even expected and at a rate I didn't know was possible," he continued. "Student teaching confirmed for me that teaching is truly what I was meant to do and being a student teaching finalist of the year further validates that self-knowledge."
Densley is currently enrolled in the Master of Arts in special education program, as well as pursuing certificates in autism, emotional behavioral disorders, and reading education. He is also a graduate assistant mentor in As-U-R, an intensive student support program focused on supporting students with executive function challenges.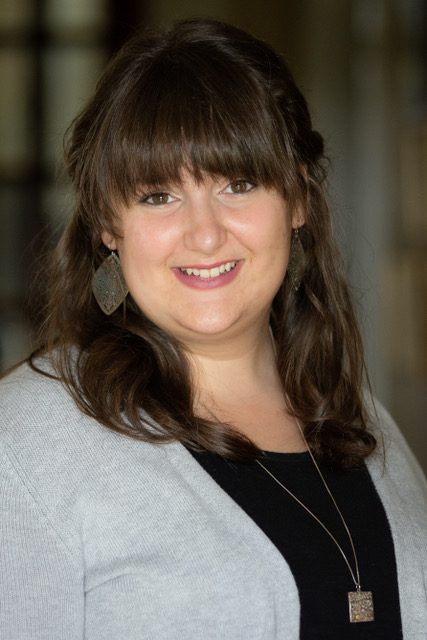 Lindsay Henry, originally from Wake Forest, North Carolina, graduated in December 2019 with a Bachelor of Science in elementary education. She did her student teaching with Stephanie Elliott at Forest Pines Elementary School in Wake County.
Henry transferred to Appalachian and became a part of the transfer educator learning community on campus. "I knew from the first walk around the campus that App State was going to be my home for the next two years. It felt right," she said.
"As I learned from all of the amazing professors, it confirmed that I made the correct choice," she continued. "Having professors who really got to know me and care about me is something that I will cherish. I hope to do the same thing for my own students in the future."
Henry's passion for teaching originated from her time teaching recreational gymnastics for four years.
"I love the 'aha' moments from kids when they figure something out or seeing how determined kids can be to accomplish anything," she said. "That drove me to being a teacher because I know that teaching is full of those moments."
After graduation, Henry started teaching second grade at Wakelon Elementary in Zebulon, North Carolina. "I have been teaching math, science, and social studies to 33 amazing second-graders," she said. Though her first semester of teaching has been unprecedented, her first class will be "unforgettable for a multitude of reasons!"
Spring 2020 Finalists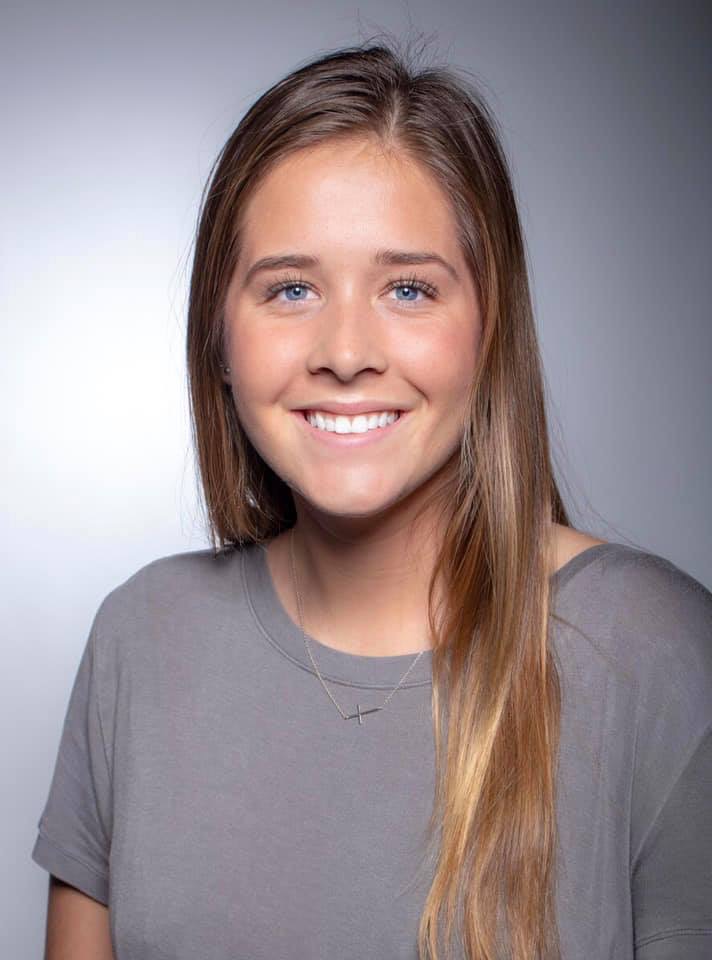 Hailey Belk, originally from Greensboro, North Carolina, is graduating with a Bachelor of Science in special education, adapted curriculum. She did her student teaching with Cindy Barr at Hardin Park School in Boone.
Belk chose Appalachian for the reputation of its education program. "I have been sculpted into the woman I am today by both the challenges and encouragement presented to me by my professors and colleagues in my program. Reflecting back on my decision, I could not have made a better choice in choosing a university and college that values me as a student, an individual, in order that I may confidently go out and impact my own students," she said.
"Shock is the word that still comes to mind when I think about being a finalist for student teacher of the year," said Belk. "Our program really does have some of the most incredible people who love and care about kids like no-one I have seen. They are the friend to the underdog and it is inspiring to work along the side of each of the people in my cohort."
"Being a student teacher of the year finalist means that every single person in my program is a finalist with me and that my professors are the best at what they do," she noted. "I am thankful and I am humbled. This recognition represents the entire special education [program's] work ethic, teamwork, and passion, not my own."
After graduating, Belk will continue her education in the Accelerated Admissions program, earning her Master of Arts in special education with a concentration in emotional behavioral disorders and reading and autism certificates.
"In addition, I will be a part of the iSHINE program to continue to grow into the best future educator and learn how to best collaborate with future colleagues," she added.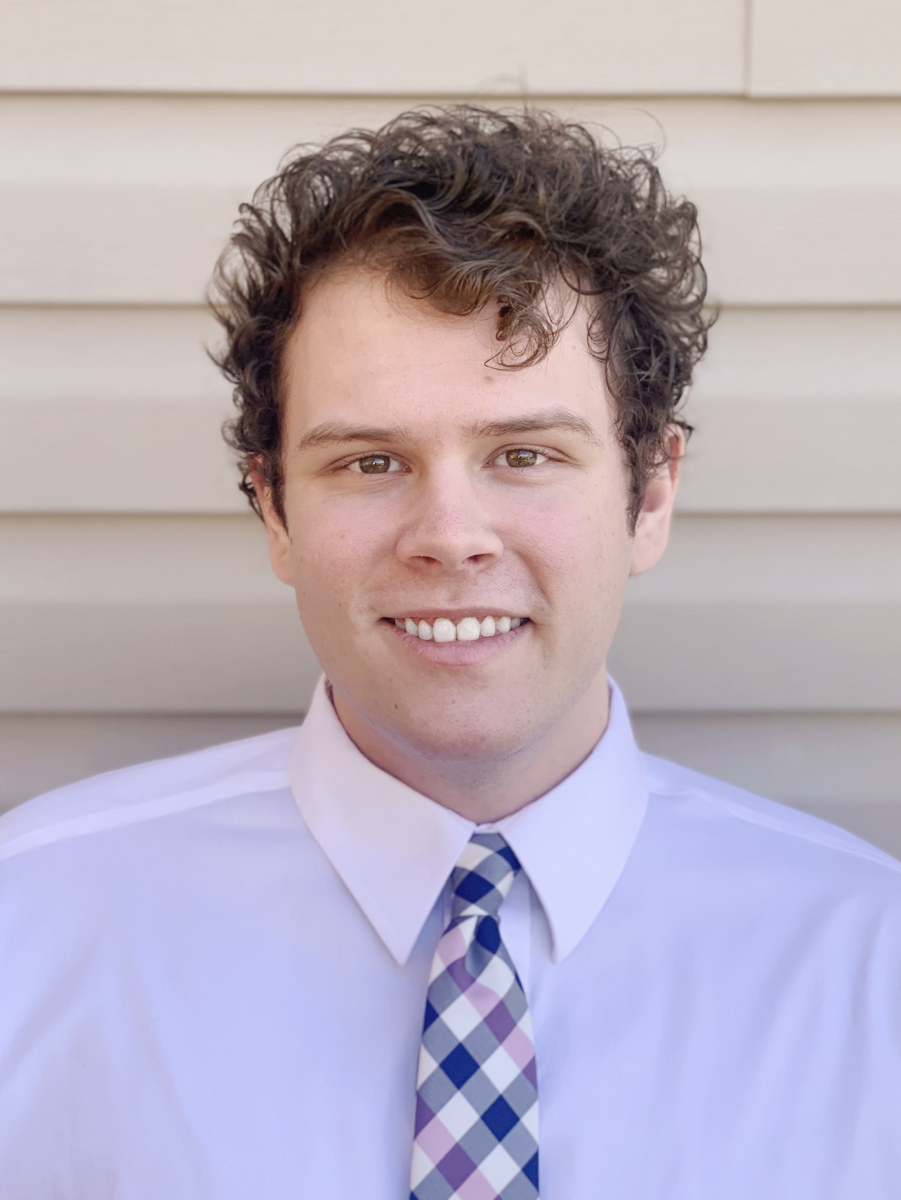 Shane Buchheit is originally from Cape Coral, Florida, and has lived in Boone, North Carolina, for the past eight years. He is graduating with a Bachelor of Arts in theatre arts education. He did his student teaching with Brian Seagroves at Ardrey Kell High School in Charlotte.
Attending Appalachian meant he was able to stay close to his family while "rigorously exploring my passion for theatre and pedagogy."
"After meeting with Appalachian faculty members Keith Martin and Derek Gagnier at the North Carolina Theatre Conference College Discovery Day, I knew that Appalachian would be an excellent place to continue exploring all of the immense possibilities, wisdom, and skill sets that theatre has to offer," he said.
When asked what being nominated as a finalist for the student teaching award, Buchheit quoted Sierra Boggess: "You are enough. You are so enough. It is unbelievable how enough you are."
"This recognition is the culmination of the immense belief that all of my educators, mentors, friends, and family have put into me as I've poured my heart into theatre and education the past eleven years of my life," he said. "My gratitude is boundless."
Buchheit has great goals after graduation, including moving to Washington, D.C., and exploring multiple avenues. "Over the next ten years, I would like to work professionally as an actor, obtain my masters in theatre education, establish my own theatre company, and secure a high school theatre teaching position."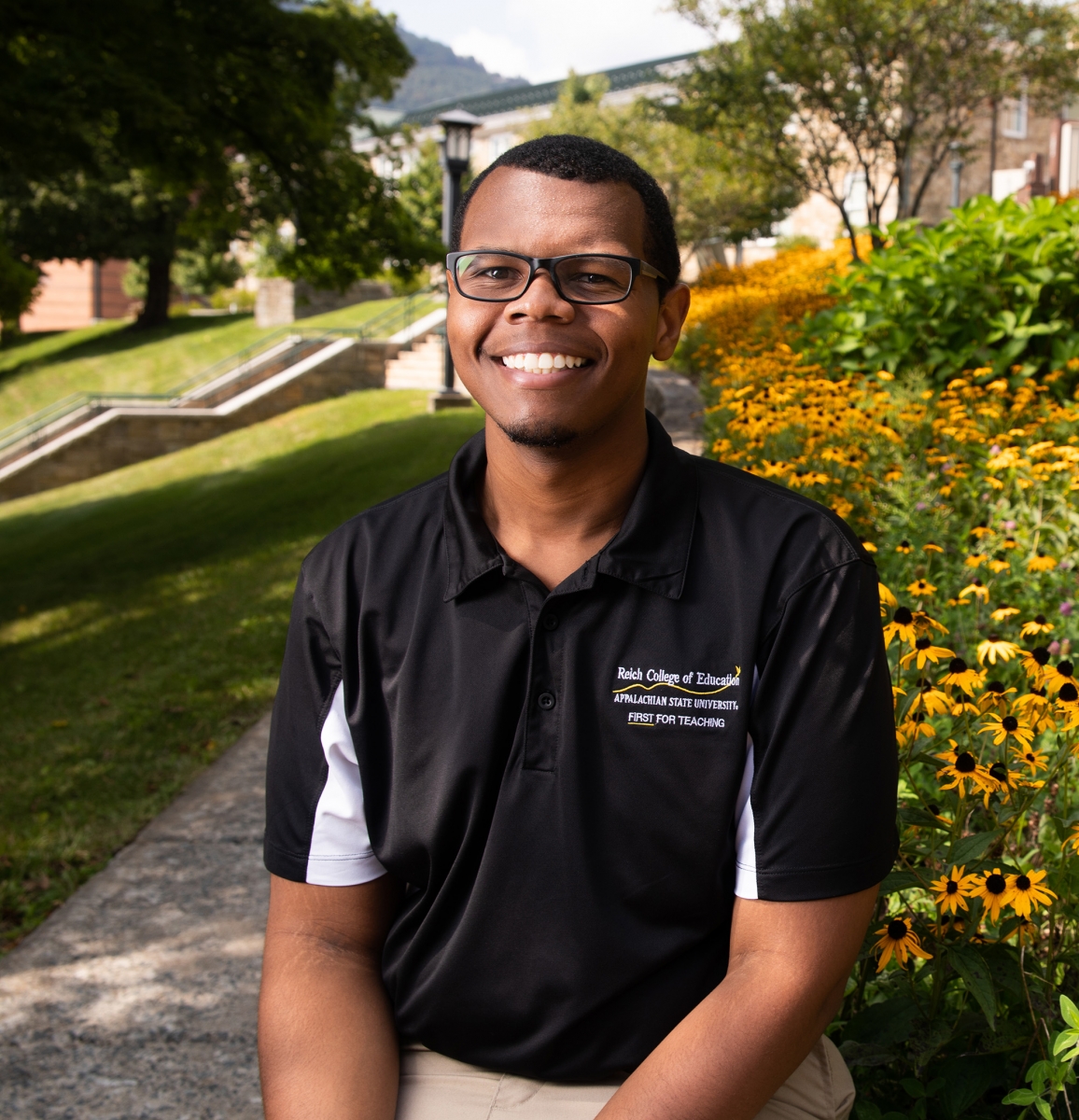 Brandon Moore, originally from Kannapolis, North Carolina, is graduating with a Bachelor of Science in English education. He did his student teaching with Jamie Lewis at Hibriten High School in Caldwell County.
"Being a student teacher of the year finalist represents the time, effort, and determination that I put into my student teaching experience," said Moore. "From the very beginning of the day to the dismissal bell, I gave my all to my students; it was always about them--they taught me more than I taught them."
"Also, it's an extreme honor to be recognized with this prestigious award before I have my own classroom; it's a confidence booster that I am heading in the right direction and that I will be a teacher leader in my future!"
Moore chose Appalachian because of the family atmosphere. As the only school that he toured his senior year of high school, he knew that he would "thrive in this community and be a part of a growing and supportive family."
He also noted, "Appalachian's teaching program is unmatched!"
As an English education major, Moore believes that "language has the power to heal or to hurt; to honor or to defame; to lift up or to tear down."
"I want to be a teacher that educates my students on how to use their language and lives to build others up, how to be effective communicators, and how to advocate for justice," he said. "Literature is the lens of which we view life and culture, so I want to engage with my students in how to change lives and how to respect cultures and perspectives."
After graduating, Moore plans to return to his home county to teach English, "giving back to the community that made me fall in love with English and education." He will be teaching high school English at West Cabarrus High School in Concord, North Carolina.
He added, "I hope to work alongside some of the same wonderful educators who taught and nurtured me as a youth!"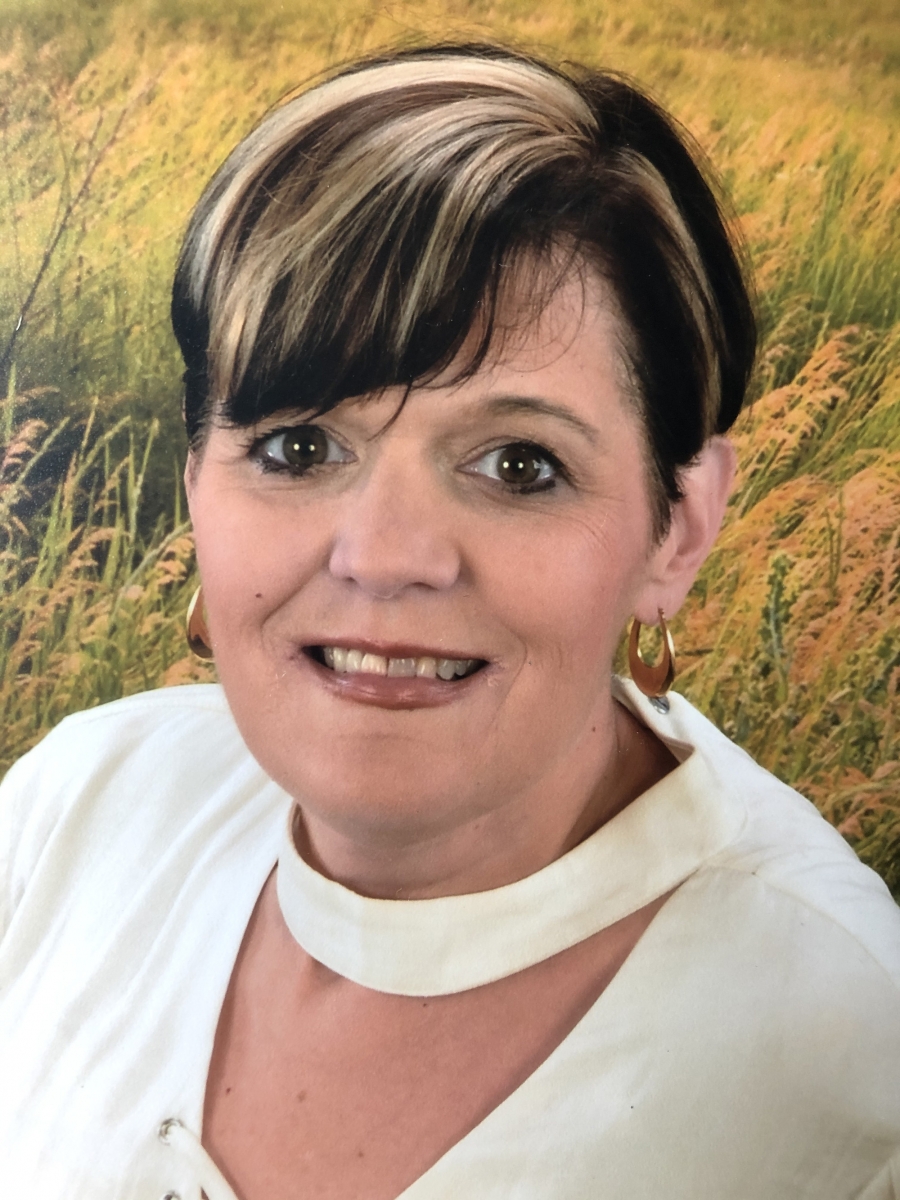 Penny St. Pierre, originally from Sawmills, North Carolina, is graduating with a Bachelor of Science in elementary education. During her academic career, she was a SECU Appalachian Partnership Scholarship recipient. She did her student teaching with Alicia Raby at Granite Falls Elementary School in Caldwell County.
As an elementary teacher, St. Pierre enjoys the variety throughout the day and small group, peer-to-peer, and interactive instruction groups.
She added, "Also, the younger elementary students still like to play, and so do I, so making learning fun is my number one priority!"
"Being a student-teacher of the year finalist is the highest honor I have ever received because it, first of all, makes me reflect on the people who honored me by nominating me," said St. Pierre.
"The teachers I work with every day in second grade are the best group of teachers and have treated me like an equal. I appreciate them for allowing me to shine and work hard as a student teacher and do what I love to do every day."
"Secondly, I reflect on the people who nominated me for the finalist stage and recognized they saw the love and passion I have exhibited for teaching," she continued. "I am so grateful for making it to the finalist round so I can share with everyone that teaching young people is the most rewarding job anyone could ever have. The student teaching experience is better than AWESOME!"
After graduating, St. Pierre hopes to find a school with "an environment like I have found at Appalachian and through my internships and student teaching. I also want to work with students where I can make a difference every day."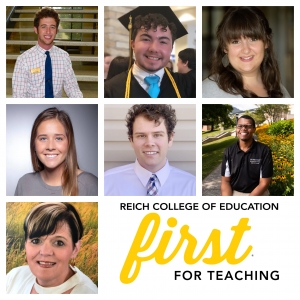 Tags: