Get Prepared
Connect with the Reich College of Education career consultant, Maureen Cathey, for help with the following:
Major Exploration
Career Exploration
Resume Development/Critiques
Cover Letter Development/ Critiques
Job Search Strategies
Internships and Part-Time Jobs
Networking
LinkedIn
Mock/Practice Interviews
Career Fair Preparation
Salary Negotiation
Professional Presence Preparation
Build Your Resume
Use our samples to help with resume formatting ideas to create your own from scratch! Below are some resumes that are specific to education majors:
Schedule an Appointment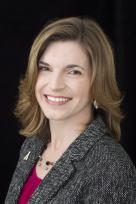 To schedule an appointment to meet with Maureen, please select an available appointment time by logging into your account on Career Gear.
Office Hours (by appointment)
Reich College of Education Room 520:
Wednesdays 1:00pm-4:00pm
Thursdays 9:00am-12:00pm
John E. Thomas Building 3rd floor CDC:
Monday-Friday 8:00am-5:00pm
Haven't made an appointment? No problem! Feel free to drop in during drop in hours hosted by the ASU Career Development Center from 2:00pm-4:00pm Monday through Friday on the 3rd floor of the John E. Thomas Building.
Get Help With Your Job Search and Professional Presence