Scholarships
Through the generosity of donors, alumni, faculty, staff and friends of the Reich College of Education we are able to offer more than 130 scholarships to make education even more affordable.
Scholarships are available for incoming freshman, undergraduate, transfer and graduate students. All eligible students are encouraged to apply as opportunities are both need and merit based.
This year over 375 students have received scholarship awards and nearly $950,000 has been awarded through the Reich College of Education.
---


Please select from the options below to navigate to the correct scholarship portal.
Reich College of Education Scholarship Information
Incoming Students
A variety of scholarships are offered differing in value, merit or need-based, location-based, and major-specific, including the James Patterson Scholarship and the Steve & Judy James Scholarship. Freshman scholarship recipients will be required to live in a Residential Learning Community and participate in service and leadership events with other future teachers, as part of the Appalachian Community of Education Scholars.
Current Students
All RCOE scholarships are based primarily on academic achievement and/or financial need. An additional consideration is given to career goals and involvement, and leadership in extracurricular activities. Students applying for scholarships are expected to meet the following minimum criteria:
Must be fully admitted to teacher education.

Register as a full-time student (minimum 12 sh) in a teacher education area.

Maintain a minimum 3.0 cumulative grade point average.

Any past violation of the code of student conduct or the code of academic integrity will preclude receipt of any scholarship. Any violation while on scholarship will result in forfeiture of the scholarship.
Scholarship donors reserve the right to increase, decrease, or withdraw scholarship funding. For annual scholarships, you must reapply each year to be considered.
Graduate Students
Graduate Scholarships are awarded through the graduate programs. Learn more about what each department and program offers.
External Scholarships
Learn more about scholarships that are external to Appalachian State University. Opportunities listed on our site are scholarships specific to education.
For a comprehensive list of all external scholarship opportunities, search through the list on the University Scholarship page.
Scholarship Recipient Highlight
James Patterson Teacher Education Scholarship Recipient 2021-2022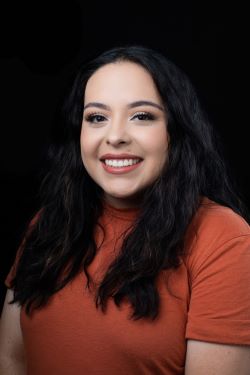 Jennifer Vera Osornio is an Elementary Education major from Mount Airy, NC. She is anticipated to graduate in Spring 2023.
The Patterson Family Foundation funds the James Patterson Teacher Education Scholarships for undergraduate and graduate students who are studying education and are committed to teaching careers. The scholarship covers tuition and related expenses. Recipients are selected based on their potential to become leaders in education.
Are you a donor that would like to support our students? Learn more about contributing to the Reich College of Education!
Application Deadlines
November 15, 2021

First-year students: To be automatically considered for the Appalachian Excellence Scholarship, complete all required and recommended steps for admission to Appalachian by 11:59 p.m. eastern time.

November 15, 2021

Fall 2022 first-year Signature Scholarship & Selective Academic Programs application deadline.

December 1, 2021

Priority filing date for the FAFSA to receive first consideration for all need-based institutional scholarships (including ACCESS)

by January 31, 2022

Continuing Students: Scholarship applications open January 3rd

First-year Appalachian Excellence Awards Recipients Announced

Invitations go out for Semi-Finalist for Signature Scholarship Interviews




by February 15, 2022

Continuing Students: Scholarship applications due

First-year Signature Scholarships and Selective Academic Program recipients announced




March 1, 2022




To be considered for first-time Transfer Scholarships, complete the application for Transfer Scholarships by 11:59 p.m. eastern time on March 1, 2022. The application for transfer scholarships is in your MyMountaineer portaland opens on January 15.




March 31, 2022

First-year Signature Scholarship Program acceptance of admission deadline or request an extension to May 1

Continuing Students: Scholarship awards will be announced before the end of the semester