James Patterson Scholarship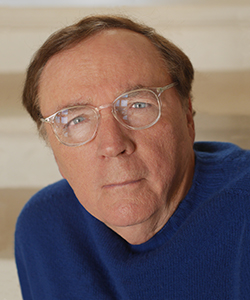 The Patterson Family Foundation funds James Patterson Teacher Education Scholarships to undergraduate and graduate students that are studying education and are committed to teaching careers. The scholarship covers tuition and related expenses. It is awarded based on financial need and the potential to become leaders in education.
Patterson, author of the best-selling Alex Cross and Women's Murder Club novels, first funded scholarships in the university's Reich College of Education in June 2012.
For the Patterson Scholars, it has turned a dream of going to college into a reality.
We are honored to have the Patterson Scholars as a part of our Appalachian Community of Education Scholars (ACES).
Patterson Scholars were featured in the Appalachian Magazine in 2013! Learn more
Meet the Patterson Scholars
Meet the Patterson Scholars who plan to become tomorrow's teachers.
English, Secondary Education
Graduate School at Appalachian
English, Secondary Education
History, Secondary Education
English, Secondary Education
Graduate School at Appalachian
History, Secondary Education